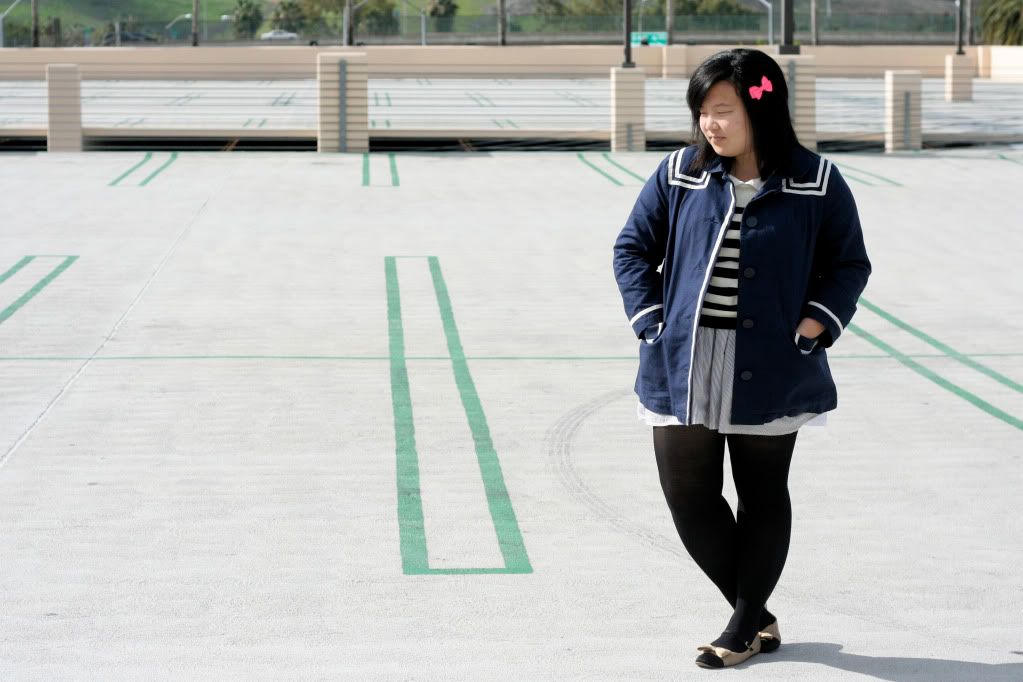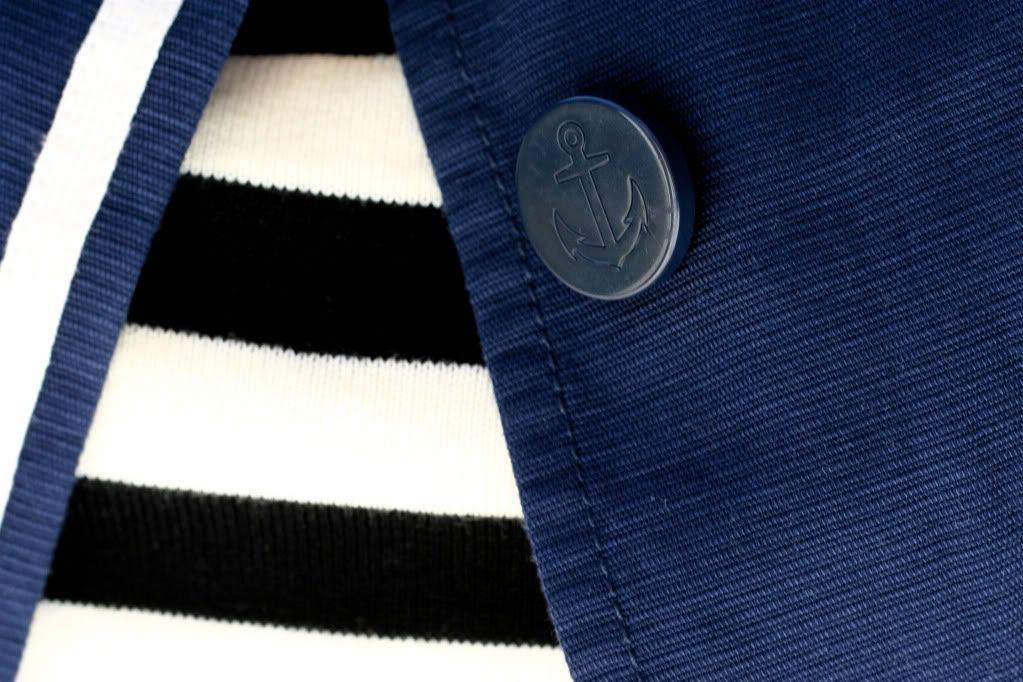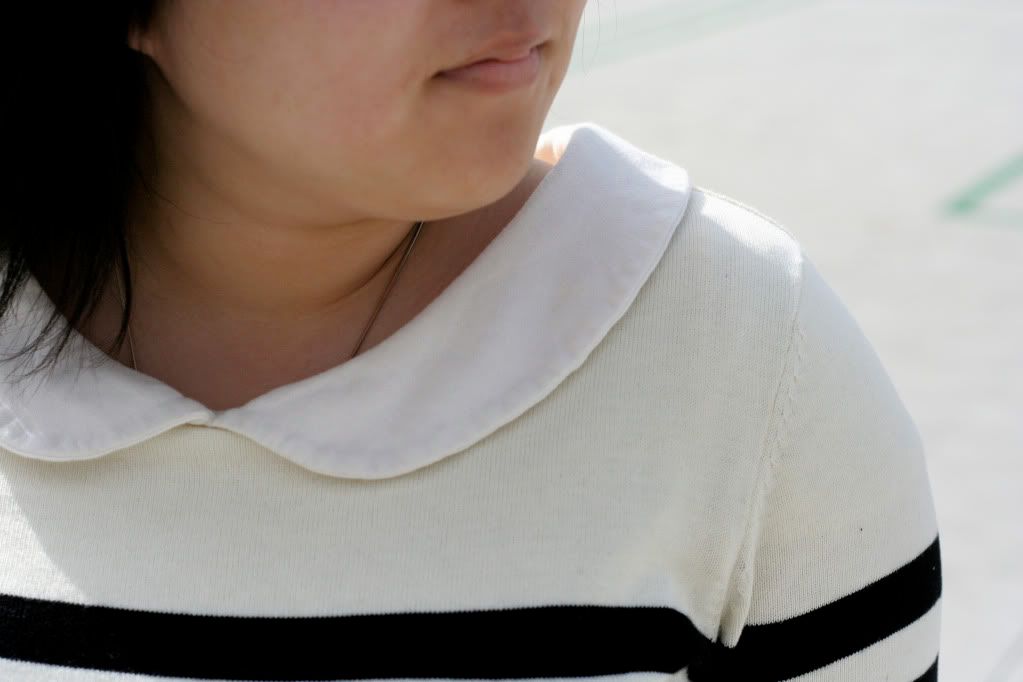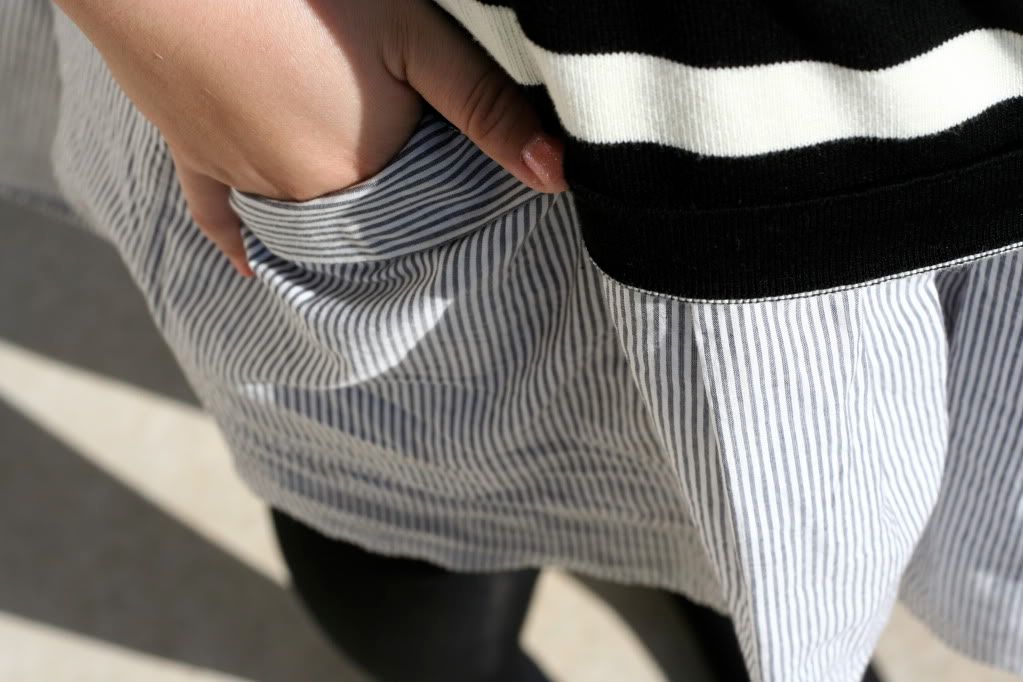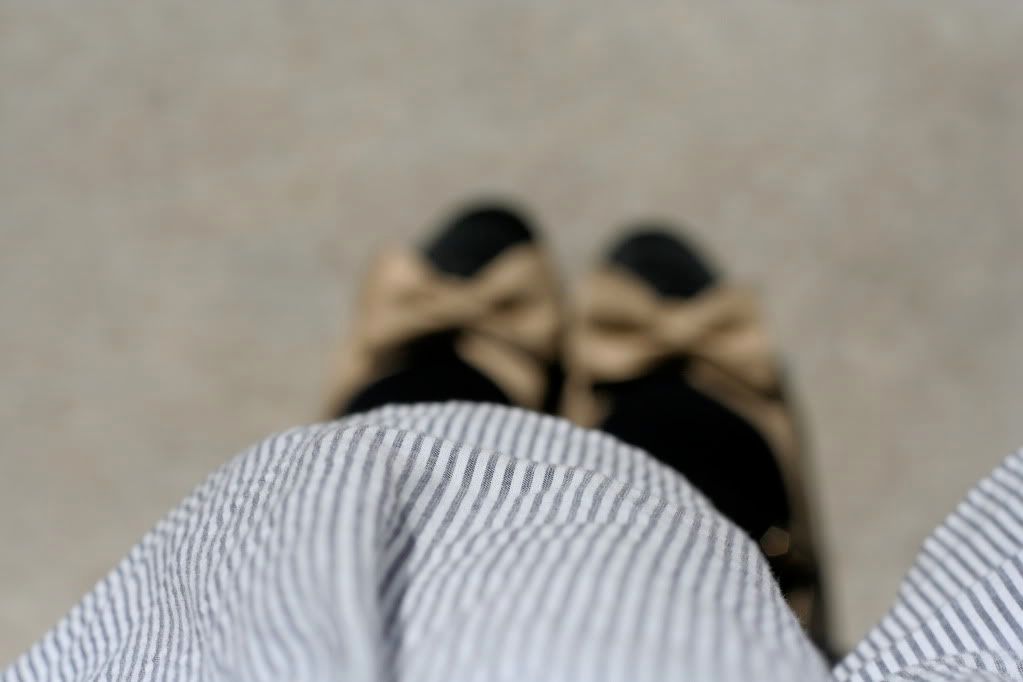 outfit:

sailor jacket; striped sweater with elbow pads -- h&m; pin-striped skirt and tights-- gap; peter pan collar blouse -- uo; shoes -- marais usa; pink hair bow -- f21
Hello!
I have to say this is my favorite outfit from 2011 so far. There's so many little elements that make it a wonderful whole. You can tell how much of a wimp/California girl I am: It was 50-degrees this morning and I bundled up with three thick layers and break out a real jacket (but then it got too hot so I took it off). This is my new sailor jacket. If you follow my
Twitter
, I tweeted once that my 2011 mission was to find a sailor jacket and a sailor dress. One down, one to go! I have been on the hunt for one since last Spring so when I saw this at H&M, I
knew
I had to walk away with it. It's also my last purchase before I self-imposed my shopping ban. It was a good last purchase I must say. I'll get better pictures if it ever gets cold again.
This outfit was inspired by this
photo
on my Tumblr. When I started my sweater pullover craze this Winter, I knew I was going to pair at least one with a peter pan collar one day, but I just didn't know how. I love the way it came out. I'm definitely going to wear it like this again. I probably have more stripes than a zebra in this outfit with my sweater and my skirt both being striped. I'm even monochromatic like a Zebra too. I've been shopping in my own closet lately and falling back in love with old pieces. I really hope this shopping ban sticks, but with how frequently I've been wearing these shoes lately, I am wanting another pair in a different color. If only they had it in red...!
Until next post,
Jasmine