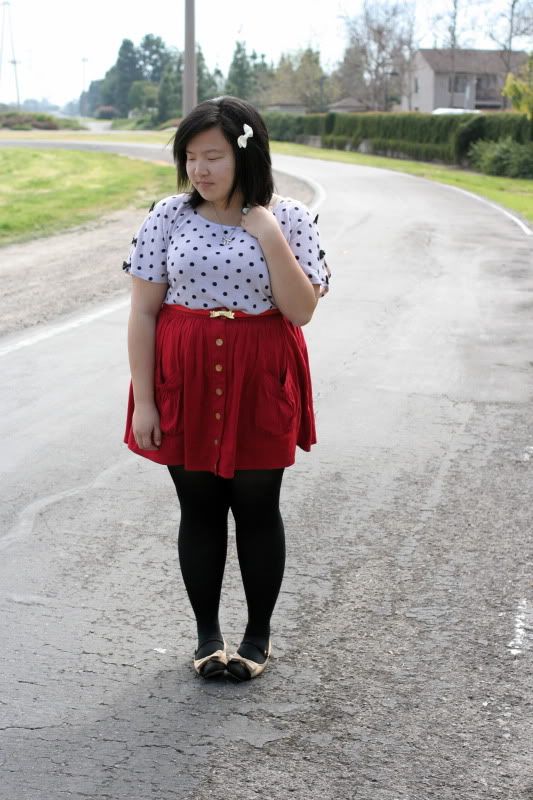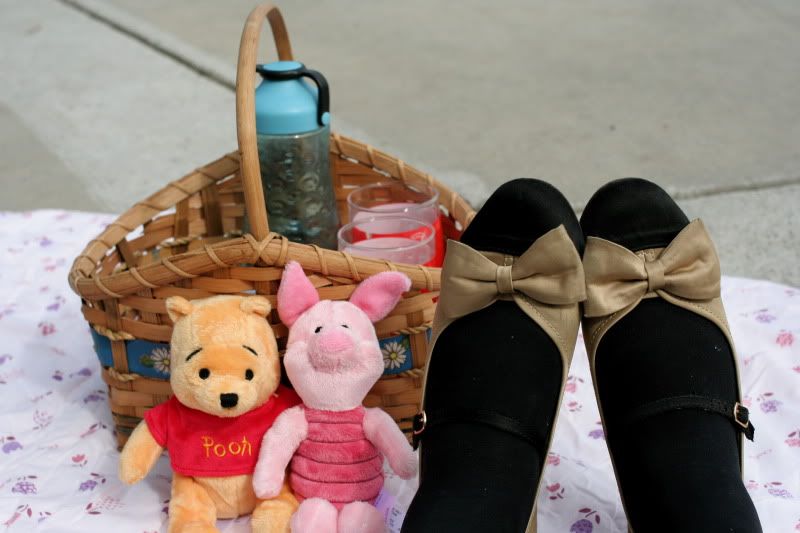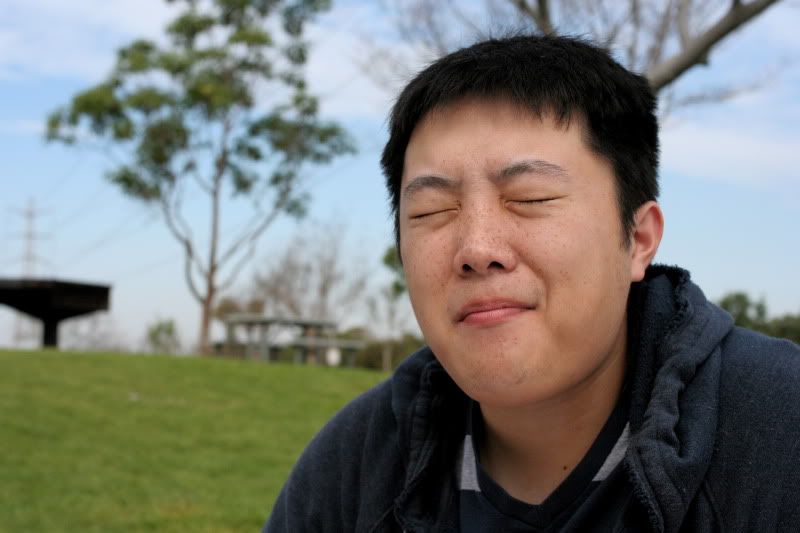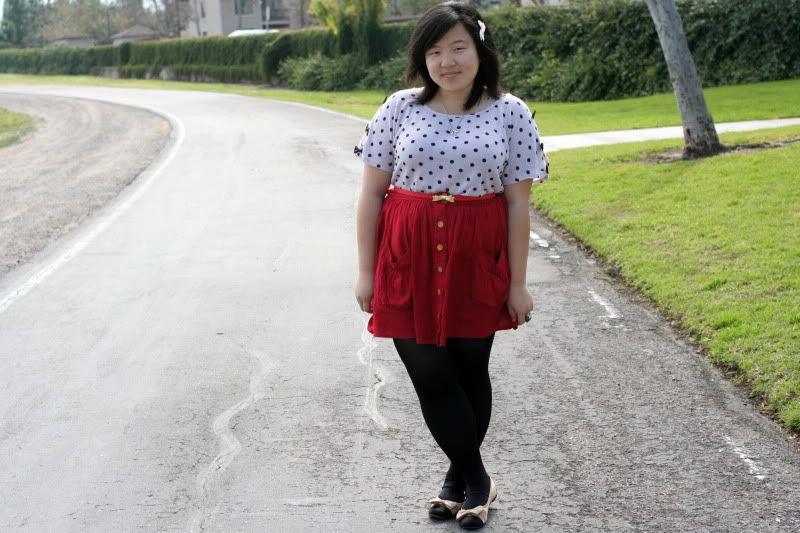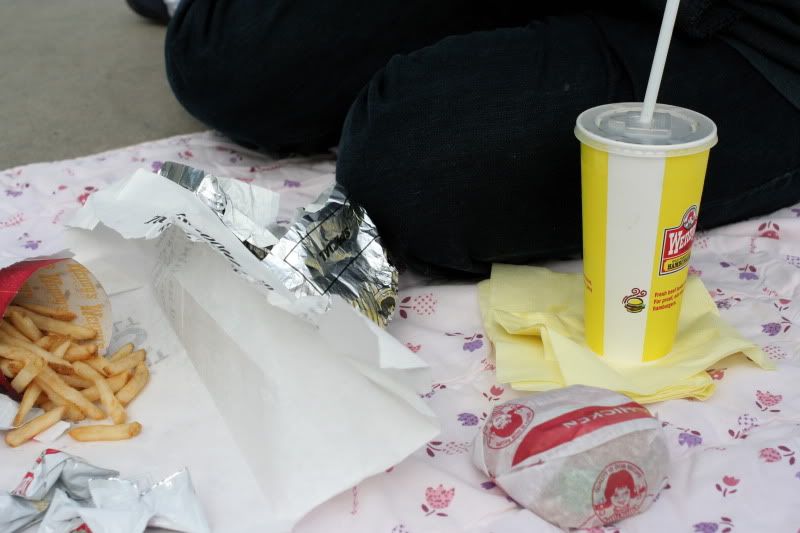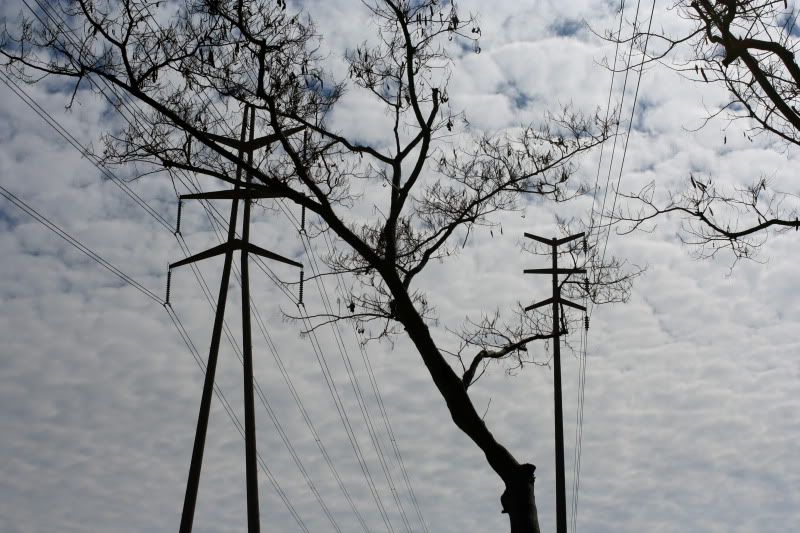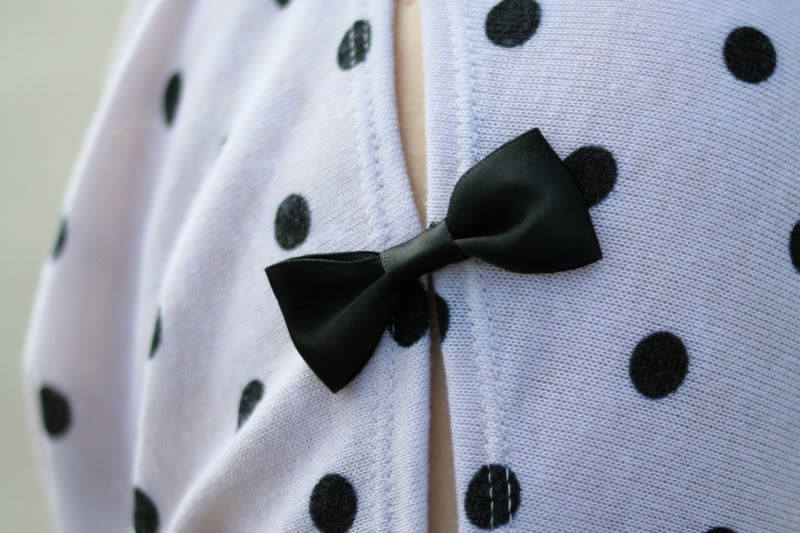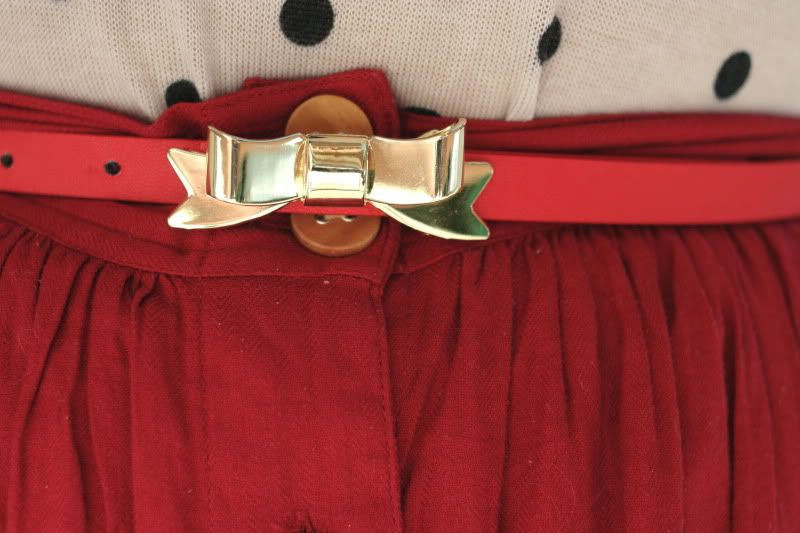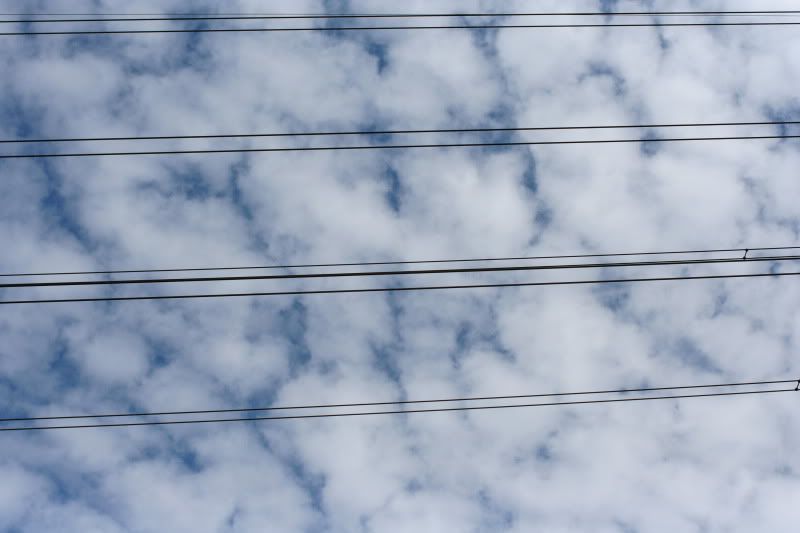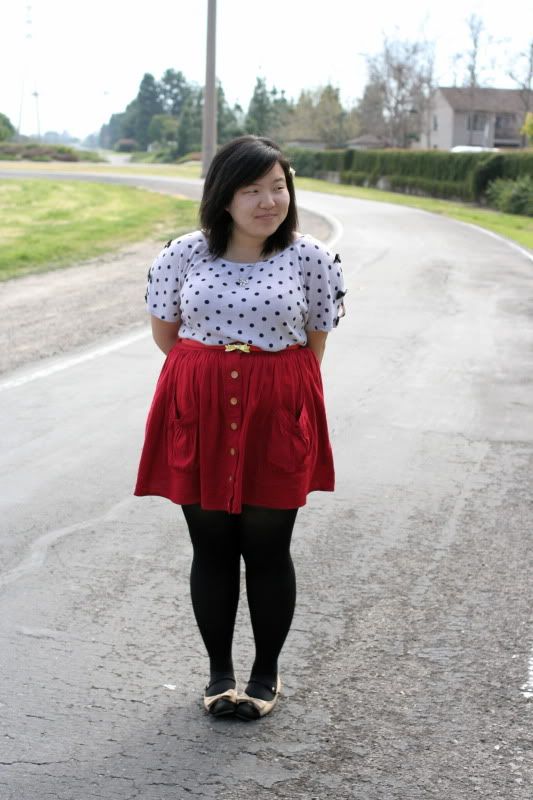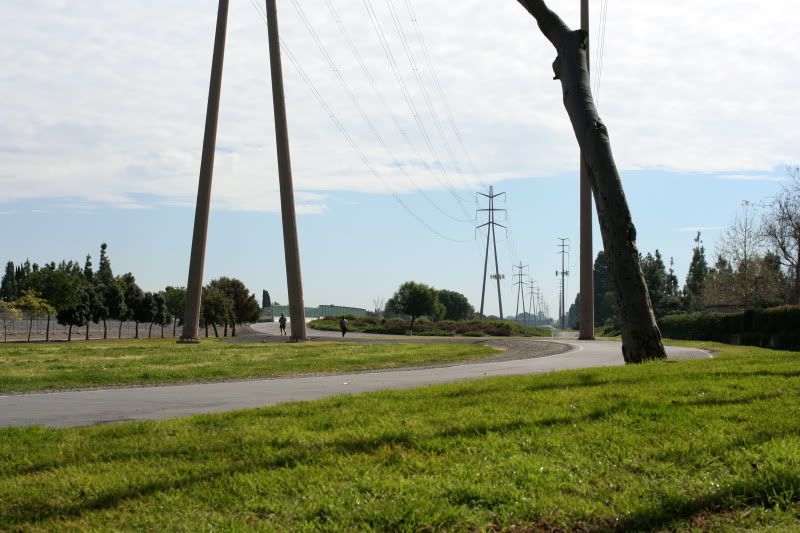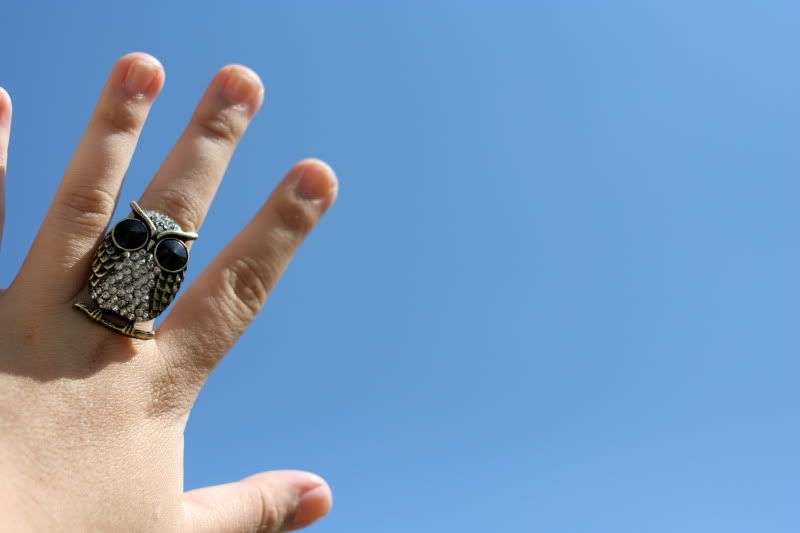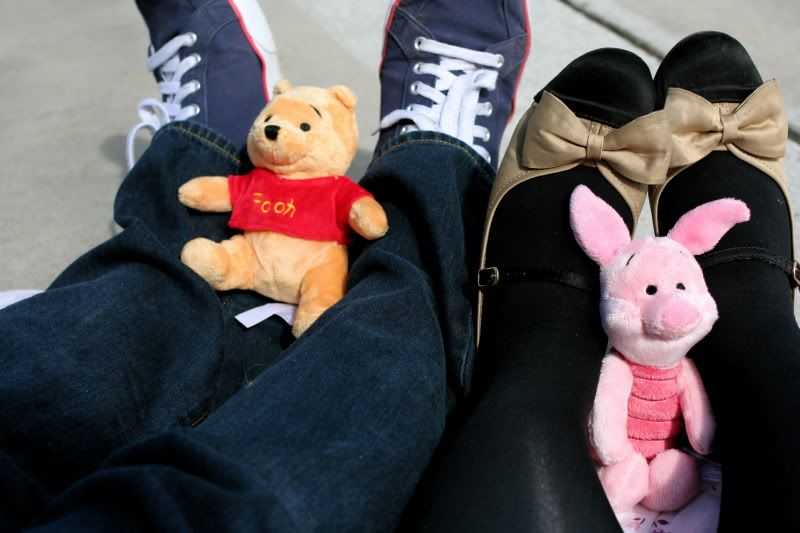 outfit:

top, ring, belt -- charlotte russe; skirt -- uo; shoes -- marais usa; hair bow -- f21
Happy Valentine's Day everyone! :)
Since Robert and I have class and work today, I decided to surprise him with a picnic lunch before he went off to school for our fourth Valentine's Day together. It kinda failed because the tables and grass were wet from the sprinklers, so we just set up on the sidewalk and enjoyed the sunshine together. I took him to the bike trail that I use every morning. Isn't the view glorious? Our "real" valentine's day romantic, mushy stuff will be postponed for a few weeks, so my romantic outfit will have to be postponed too! Besides, who said romance costs money? Our first valentine's day together was actually spent at Burger King since we were poor high school students. I'm just happy to have spent a little bit of today with him!
I had a different outfit in mind for today, but I bought this top yesterday with my best friend and it was just screaming to be worn today. I love the bow detailing on the sleeves! Yesterday, I went a little accessories happy. I have to add: two tops, four rings, and two belts to my
closet inventory
! Charlotte Russe was having a buy one, get one half off sale and I just couldn't resist! The Disney store was having a buy one, get one free on all stuffed animals. I'm a huge sucker for Disney things so I had to get Robert a Pooh and Piglet pair because that's what we call each other--he's my honey bear, and I'm his piggy.
I hope everyone had a love-ly day!
Until next post,
Jasmine