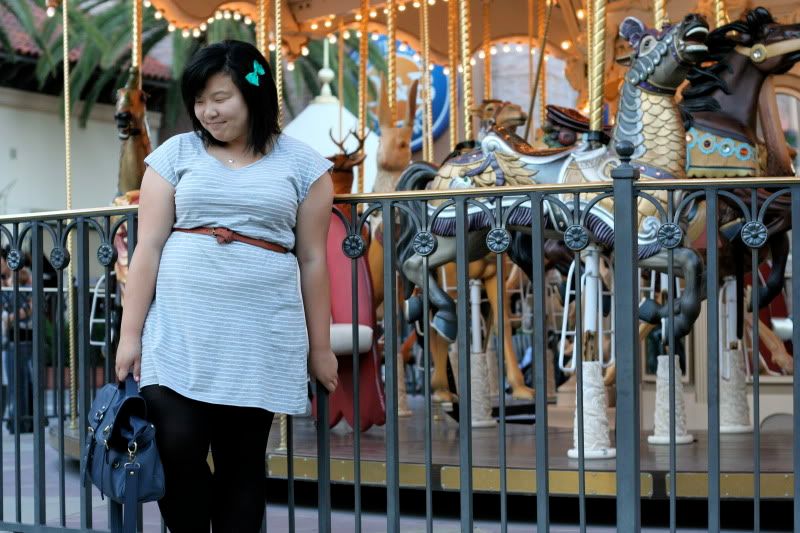 Hello!
While I'm waiting for some photos from a few people, I'll just resume with the normal blog posts until I can get everything in order! All I can say for now is that it was one of the best weekends of my life! I'm already having bloggers and NYC withdrawals! The day of the Chictopia 10 Conference was the best. I feel as if I made many new best friends overnight, but more on that later...Tuesday was my first day at my new preschool teaching job.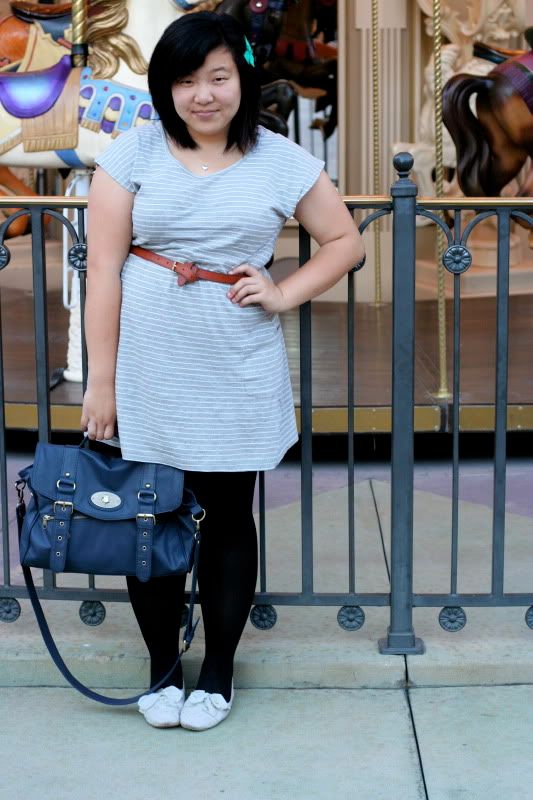 It was a really rough day. The other teacher who's supposed to work with me is also the owner of the preschool/my best friend's mom and is also currently out of the country. So I was forced into working with the children on my own. It was definitely scary and confusing. I really started missing the preschool I had interned at, which had way more structure in the schedules, rules, and lesson plans. The children there were also more disciplined and didn't come from such broken families. I was definitely spoiled with good kids at my internship, but I'm welcoming the challenge. I want to change these kids' lives, so hopefully I can. I'm writing this on Tuesday night so hopefully things will have gotten better by then.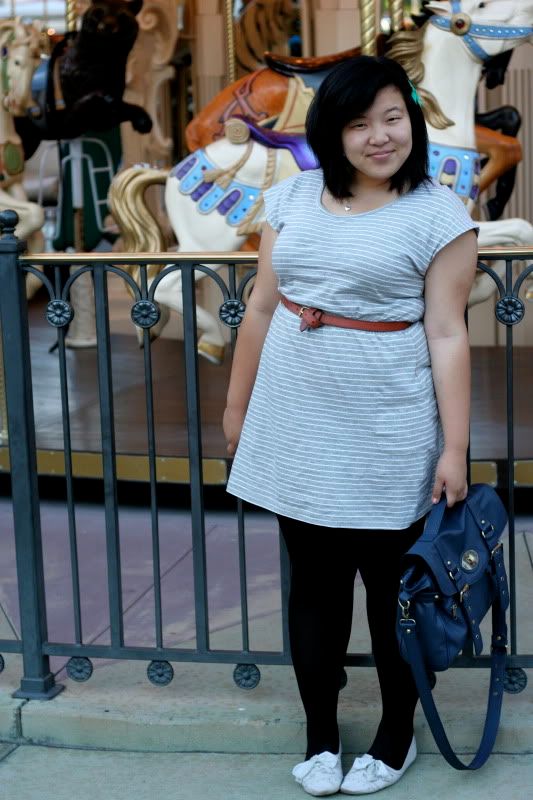 I decided not to go too fashionista on my first day, but I think even this simple outfit was too much. I also wanted to make a good impression on the parents while being comfortable enough to chase the kids around. The other teachers are in t-shirts and jeans, and one kid even asked why I was wearing my belt on my shirt instead of on pants, so I guess they've never seen that before. I donated all my jeans though since I never wear them, so I have no idea what to wear to work...! I was supposed to search for teacher clothes while in NYC but couldn't find any so I will just have to make due with what I have.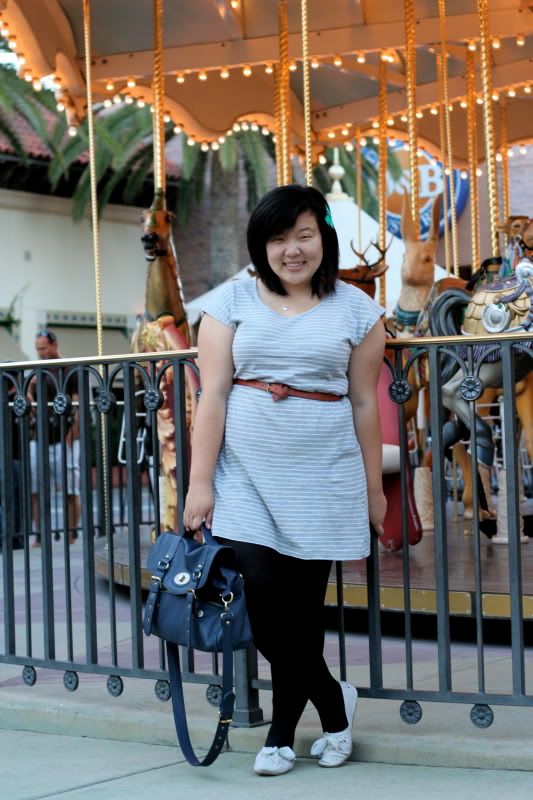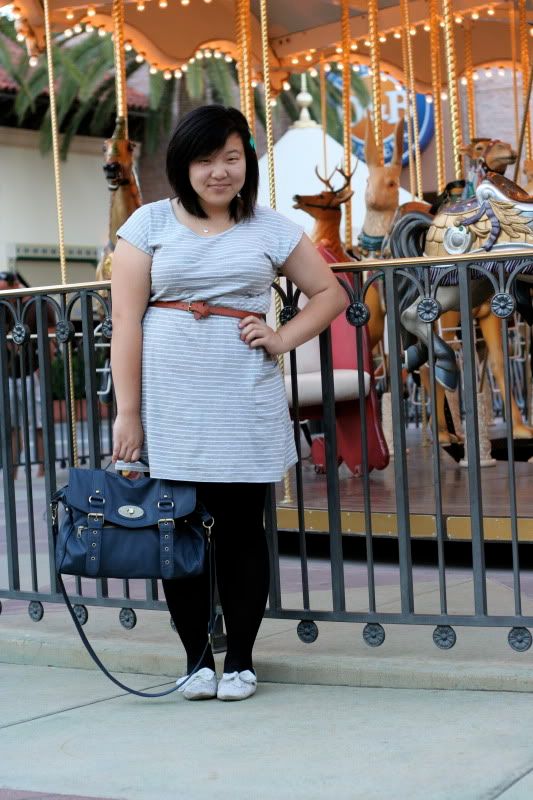 Tuesday was also the day I was reunited with Robert after my trip to NYC. We went on a little date of dinner and shopping. You would think that after a whole weekend filled with shopping that I would be sick of it, but I actually kinda missed the small stores in my city. Everything in NYC was super-sized, especially the stores. There wasn't a store that I walked into that wasn't multi-storied. I didn't really buy anything though. I did get some skin care products from The Body Shop since they were having a sale. I still really love the Aveeno scrub I raved about a couple posts ago, but the Body Shop's seaweed skin care line has been getting rave reviews so I thought I might try it out while it's on sale!
Check out my first two recaps of my trip
here
and
here
.
Tweet me:
jazzyhwang
.
Until next post,
Jasmine
outfit:

grey dress -- cotton on; brown belt and shoes -- topshop; tights and bag -- f21; bow -- h&m