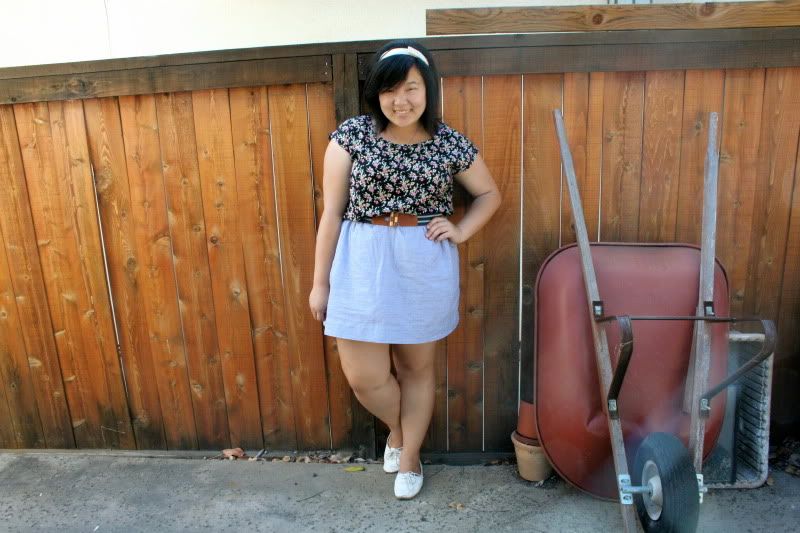 Hello!
How is it already September?! Summer really did zoom by this year! Only 20 days until it is officially Fall. I love nature in Fall--all the red, orange, and yellow hues make the world so picturesque. I really hope I find the time to photograph Fall in my outfit photos this year instead of watching it pass by. I really need to tweak my sleeping schedule because currently I can't sleep until 3 or 4 A.M and I'll wake up around 11 or noon. I also really need to start eating breakfast.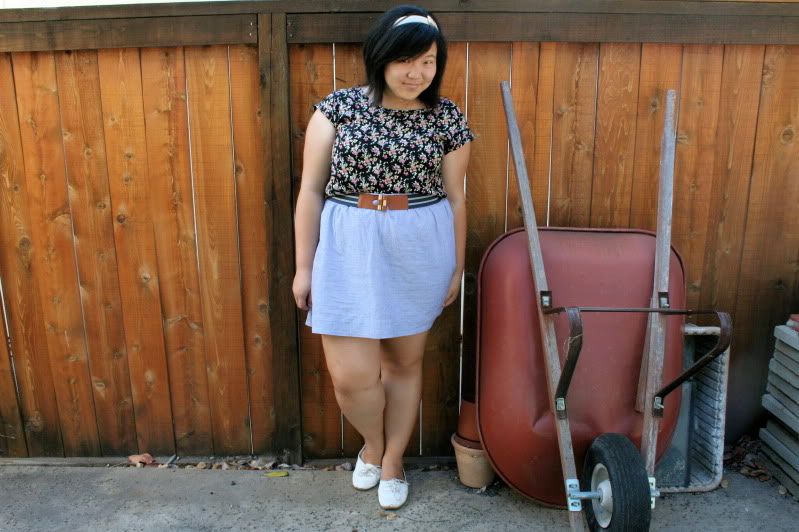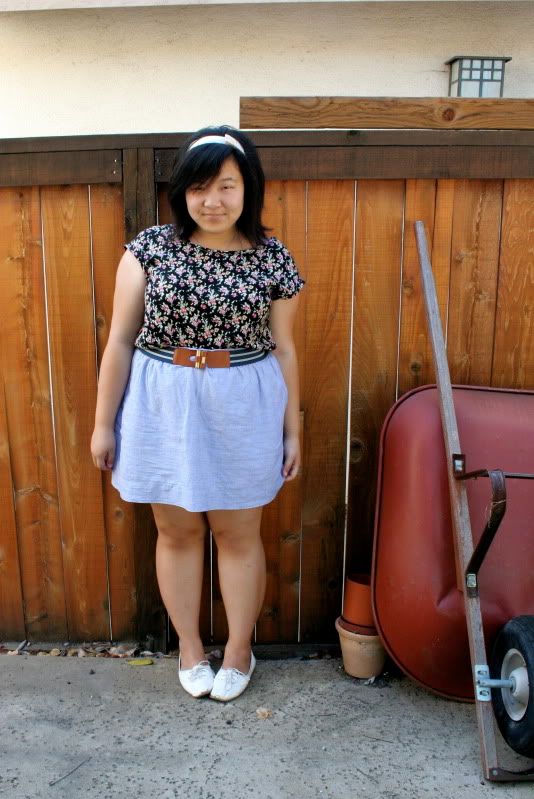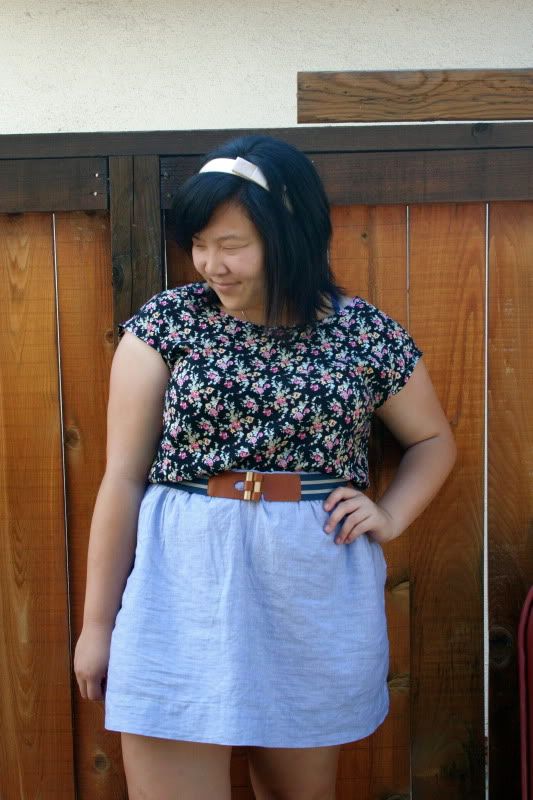 I was totally ready to take pictures outside today, but after running errands, I saw a sea of high school students flooding the sidewalks and parks, and I remembered that school started for them today. So I retreated to my backyard. I'll have to venture out earlier next time. I like this photo location though. I don't even know why we have a wheelbarrow, but it makes for a good prop. I think this will become my new go-to spot, or do you all like the brick chimney better?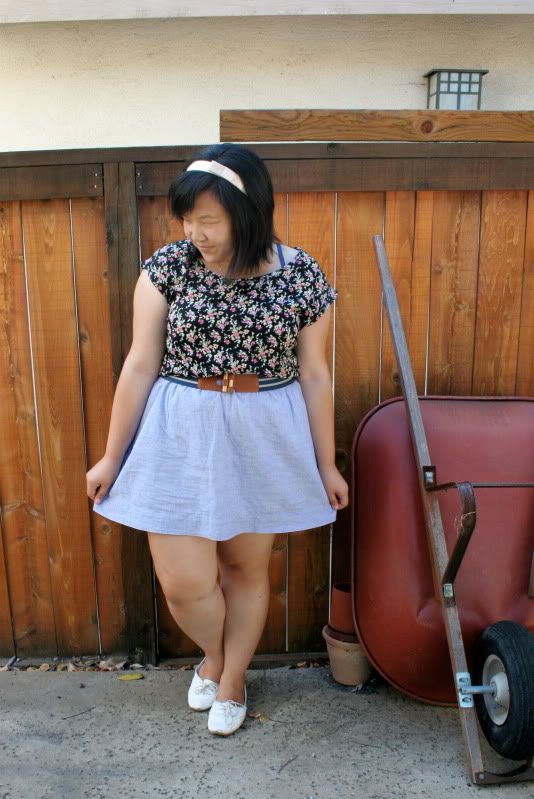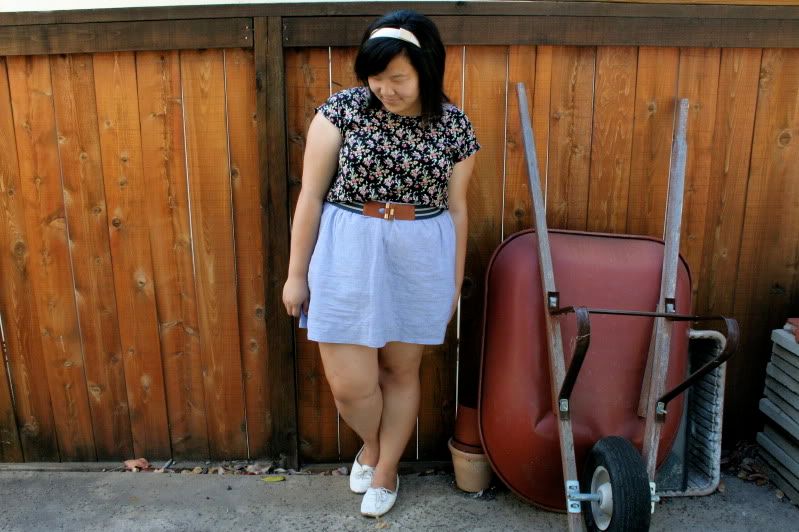 I don't really talk about beauty here since I don't wear any make-up at all. I was blessed with having pretty decent skin all my life. I never got more than a few pimples here and there in high school. My only real "problem" is huge pores and blackheads. I have tried most of the face washes in the skin care aisle of Target, but I have
finally
found one that works for me! It's the
Aveeno Skin Brightening Daily Scrub
. I don't think you can shrink your pores, but this scrub has evened out my skin tone dramatically and faded some scars. For years, I've been purchasing facial scrubs with salicylic acid in them thinking that I needed acne prevention but I don't. I also use the St. Ives Apricot scrub and the Biore Pore Strips once in a while for some intense exfoliation. I'm so happy! And I think that concludes all the beauty talk that'll ever happen here on Transient Withdrawal.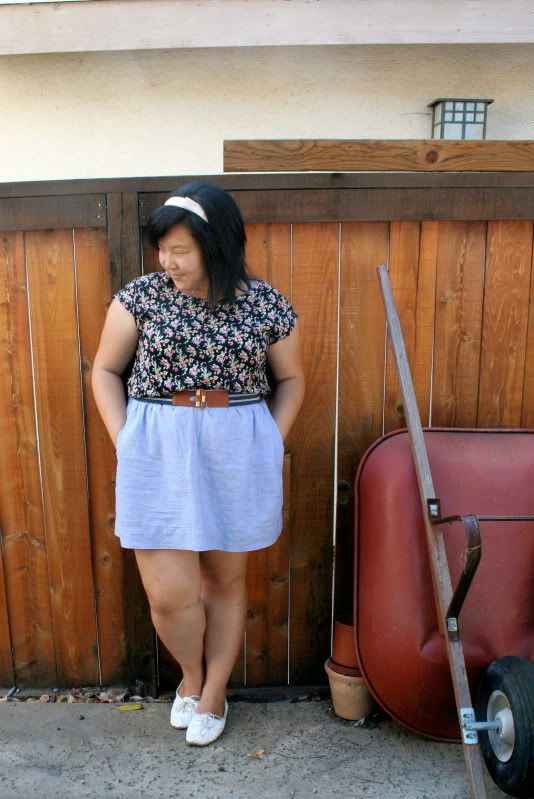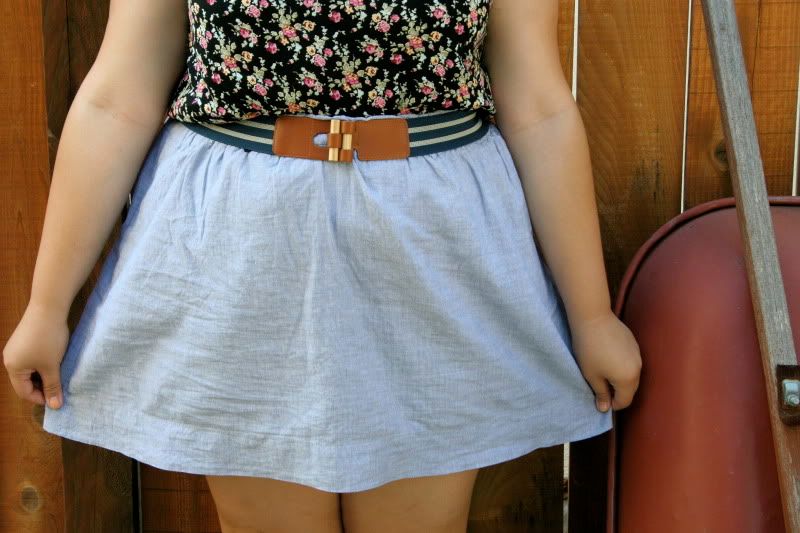 Emily, of
The Daily Fashionista
, must have heard my cries for florals because she sent over this lovely top a few days ago! I love how it's not a floral print that I'd normally go for. It's more like a wall-paper/couch/curtain kind of florals. This will definitely be in heavy rotation. She and I have been emailing for a few months now, and I'm really bummed that she can't go to NYFW next week because she has become such a good friend. She and I decided to do a little gift swap where each of us buys $20 worth of things to give to the other person. With the stores in between seasons, I haven't found much for her yet, but Emily, I promise I'm working on it!
Until next post,
Jasmine
outfit:

floral top -- f21 (from
emily
); belt -- uo; headband -- f21; skirt -- j crew; oxford flats -- aldo