Hello!
So the lovely ladies of the My Way, Her Way collaboration invited the
Dynamic Duo
to style our take on the peter pan collar trend, which was perfect since
Jen
and I obsess over peter pan collars. Every time we're deciding on a dynamic duo item, a peter pan collared top always comes up in the list of things to choose from. I'm actually kind of surprised one has never made the final cut yet. Perhaps we'll find one together in NYC. I just love how they add a cutesy touch to any outfit.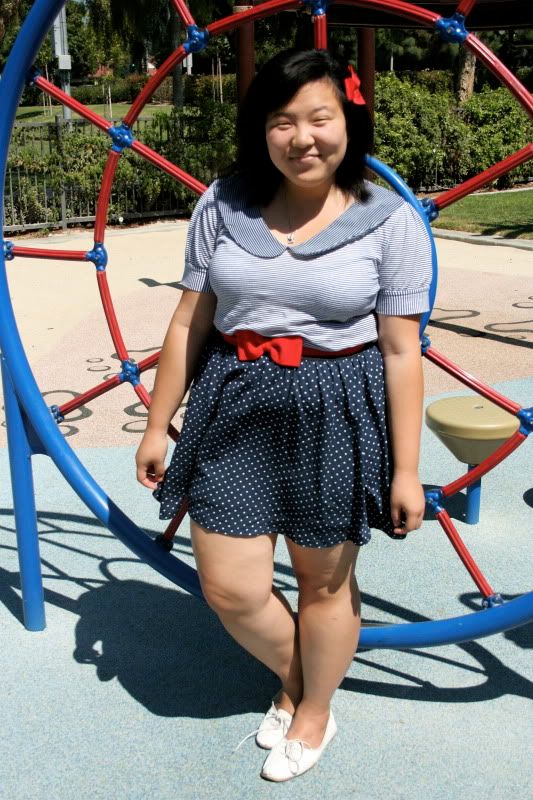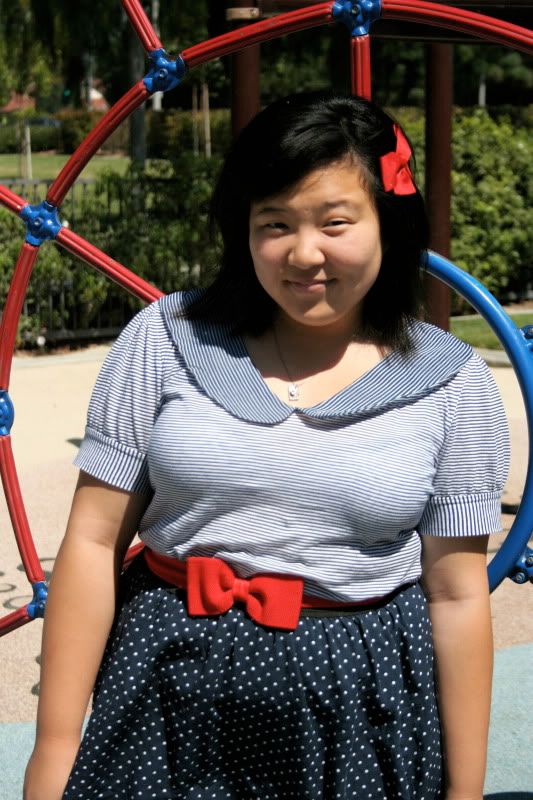 I took these photos on Friday after grabbing a quick lunch with Robert. I never meant to match my surroundings. I wanted to channel my inner spider-woman and climb this thing (and I did; the pictures were totally unflattering though), and this place just had better lighting than the rest of the playground. I told myself I wouldn't wear my red or black bow belts until my weekend in New York so you could catch a break from them. I even buried them inside my suitcase, but out this one came. I feel like I should be going to a private elementary school in this outfit, but I think print mixing would be frowned upon there.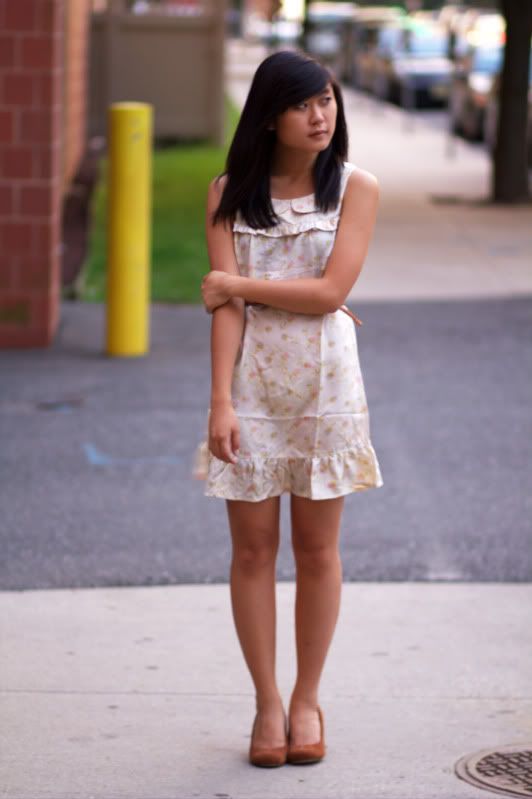 My partner in crime, Jen, looks so lovely in her dress! I love the polka dot print, the ruffle detailing, and of course the cute collar! I can definitely see her pairing this with her amazing collection of skirts and with tights in the colder months to come. I can't believe I'm going to wreak havoc with her on Friday!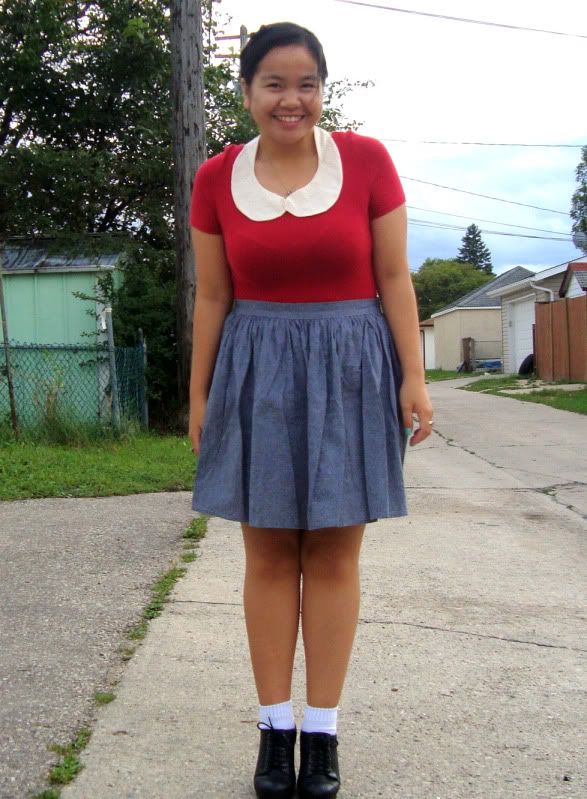 Sybil, of
Animated Confessions
, used a detachable peter pan collar. I need to figure out how to make one myself or just bite the bullet and buy one off of Etsy. You could just attach it to anything and everything! She's also using my favorite color combo: red, white, and blue!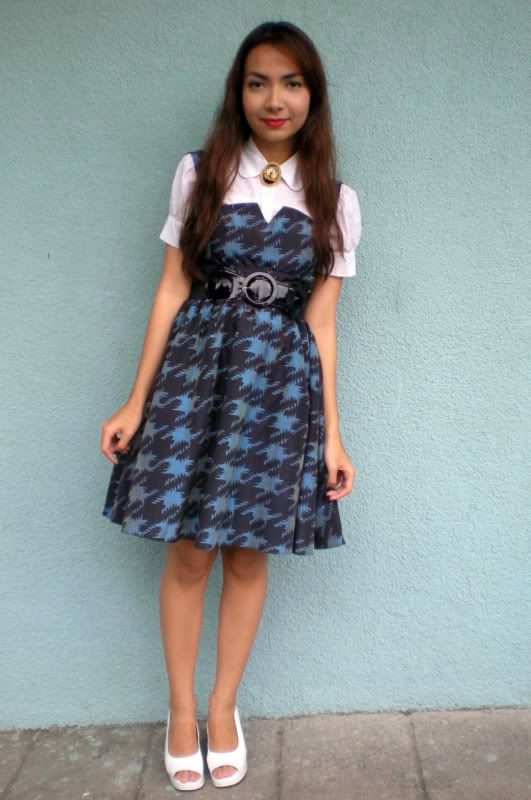 Bestie, of
The Capricious Club,
looks so chic and sophisticated in her outfit! I have never been a fan of houndstooth, but she pulls it off so well! I have been looking everywhere for a white blouse to layer under tank dresses. I love how she added a little pin. This is totally something I'd wear when I start my preschool job, which is next week!
I had a really good long weekend. On Monday night, Robert and I had a much needed date night. We got dinner at BJ's and then watched "Going the Distance," which is hilarious and really cute. But the rest of this week is going to be really hectic since I need to get all my assignments and some paperwork for my new job done before my trip; rethink my outfit plans; and actually finish packing. I'm leaving on Thursday night so I'll try to get in an outfit post before my trip. If not, then I'll see some of you in NYC!
Until next post,
Jasmine
PS. I lowered the prices on everything in the
blog shop
! So have a look around!
outfit:

peter pan collar top -- uo; skirt -- cotton on; bow belt -- h&m; red bow -- etsy; shoes -- aldo