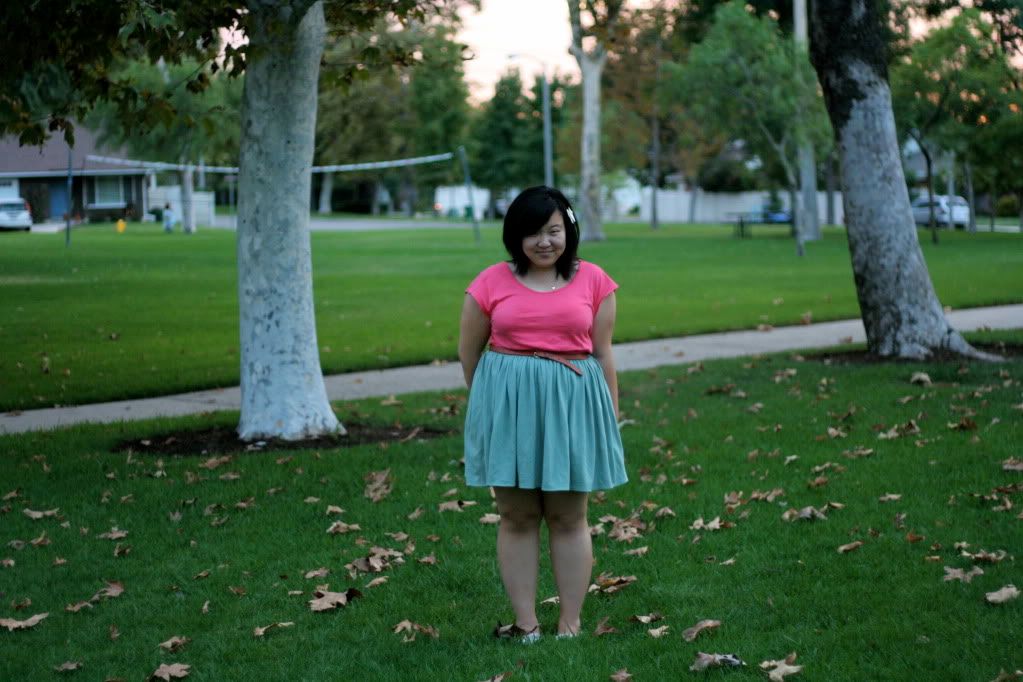 Hello!
I'm still chugging along trying to balance two jobs, school, and a boyfriend. It's not easy and I don't think I'm coping well, if at all. I think the first change I need to make is to stop living off of fast food. I'm feeling and looking disgusting, or it could be this ridiculous heat wave Southern California is experiencing (yesterday was over 110 degrees). I just don't have the time anymore to cook. I always seem to be running late, so drive thrus have become my best friend lately. Can some of you suggest quick, healthy meals?
I stupidly left my camera at home so I had to go home to grab it after work. By the time I met up with Robert, the sun had already set so we quickly took these in my community's park. I really think I need to start becoming a morning person and wake up early so I can get outfit photos done and healthy meals cooked before noon. Or I could just sleep when I'm dead. A few nights ago, I couldn't sleep so I started watching Charmed and now I'm hooked. I prefer to watch shows after the series is over because I'm so impatient with waiting a whole week before watching a new episode--except for reality TV shows like Project Runway and America's Next Top Model. I live for reality TV.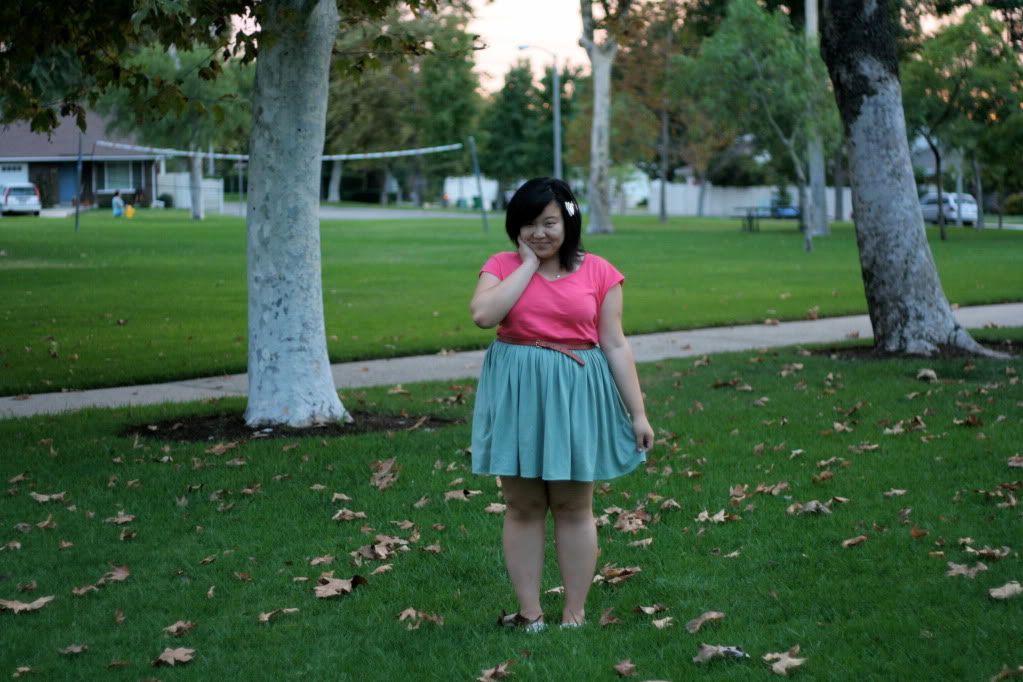 Today, I was having one of those nothing-to-wear days and almost went to work in shorts and a t-shirt. I'm really not sure whether I like this outfit or not. I hope this heat wave dies down soon because I'm missing my cardigans and tights. With all this stress, I'm definitely needing some retail therapy. Online shopping to the rescue? I don't even know what I'm looking for. I just want something new.
Until next post,
Jasmine
outfit:

pink top/dress -- cotton on; green skirt -- aa; belt -- topshop; flats -- aldo; bow -- f21