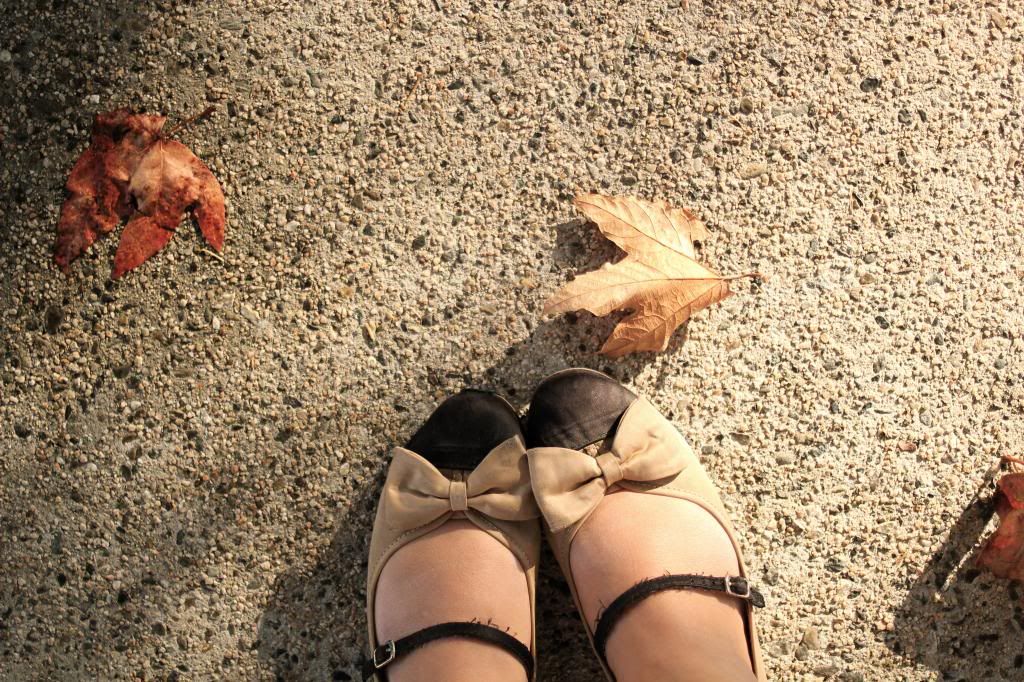 My halloween costume this year was last minute and it cost me nothing! I found everything in my closet. Thankfully everyone got that I was Snow White this year, unlike last year when I was the
Yellow Power Ranger
. In between our classes yesterday we had a Halloween Potluck and it was just really fun to hang out, relax, and eat good food with friends. I was inspired by
Maggie
when she told me her Halloween plans on Friday night during a really awesome Skype session. She was also Snow White this year, and she too pulled things from her closet to make her costume.
I haven't done a real outfit post in over a week now. Life has just been that busy! I implemented my first lesson this past Monday, and while I was disappointed that it didn't go amazingly or how I imagined it in my head, I'm so glad to have gotten it out of the way because now I can only get better! I've been also working with small groups of students this week and it's just one of the best feelings when they understand, learn, and take away what you wanted them to. Assignments have been piled a mile high as well. Even though I am so busy, I'm really loving life right now! I definitely have the most amazing friends in the world.
It's now the last few days to enter the
Shopbop giveaway
so get your entries in!
Until next post,
Jasmine
necklace - foreign exchange