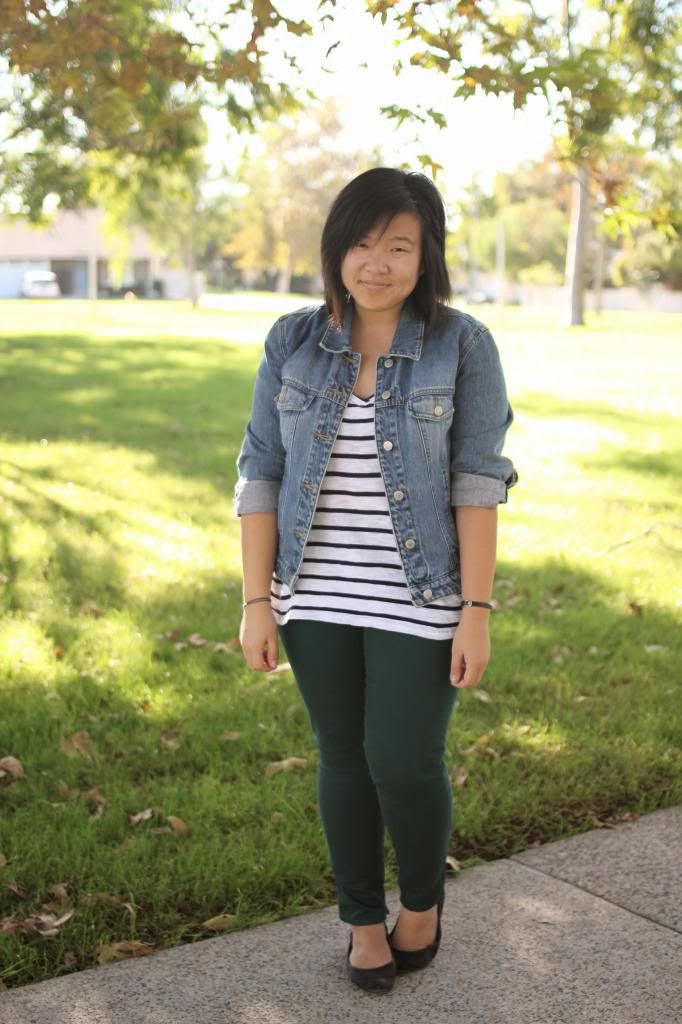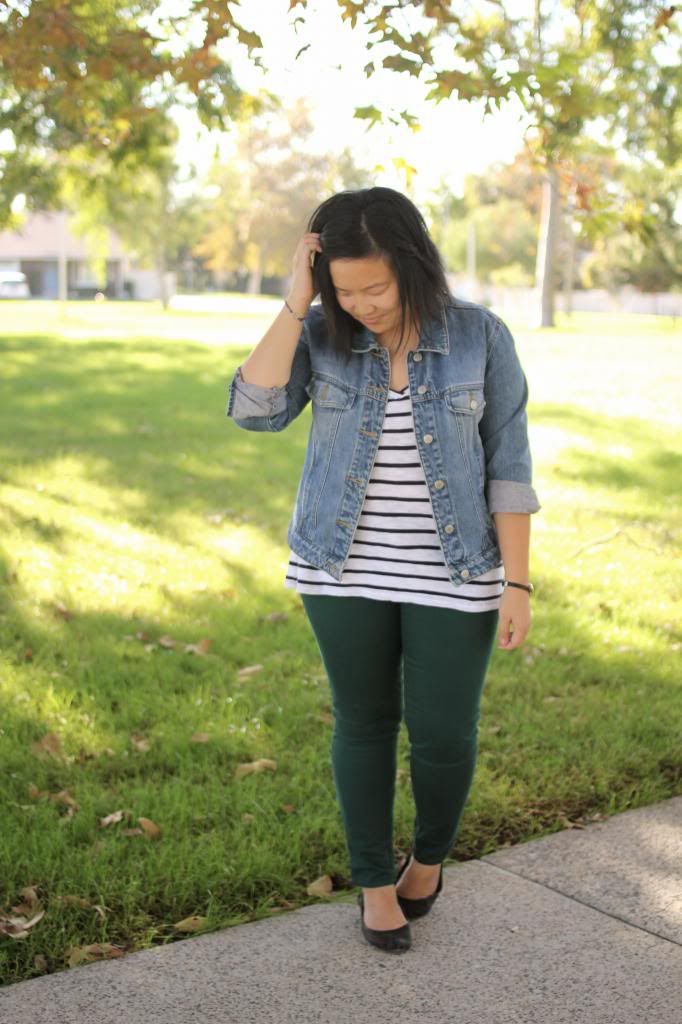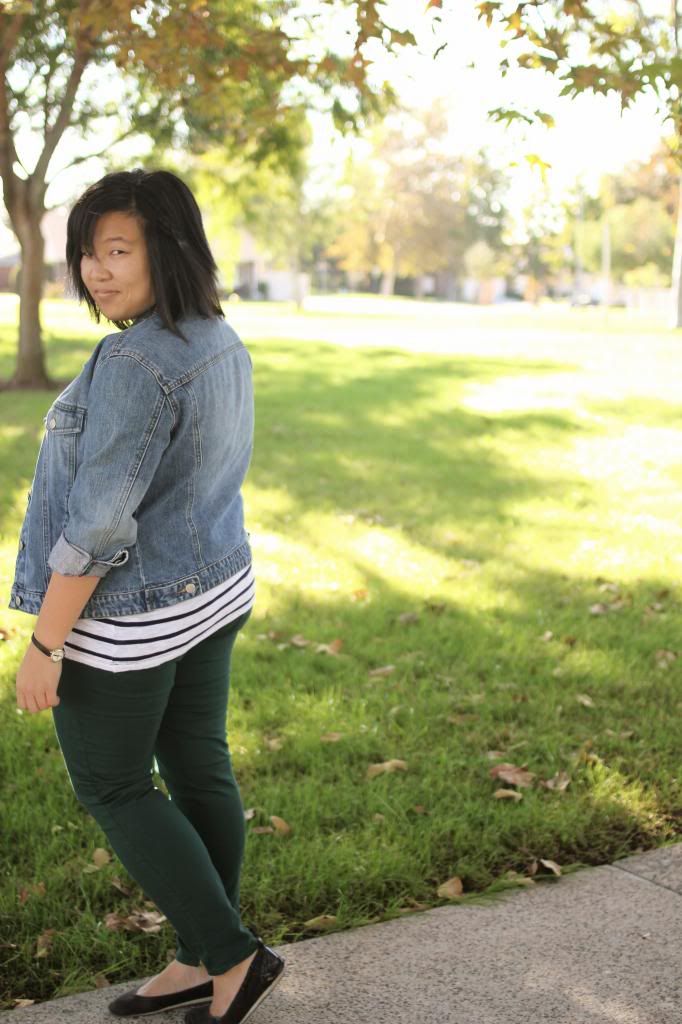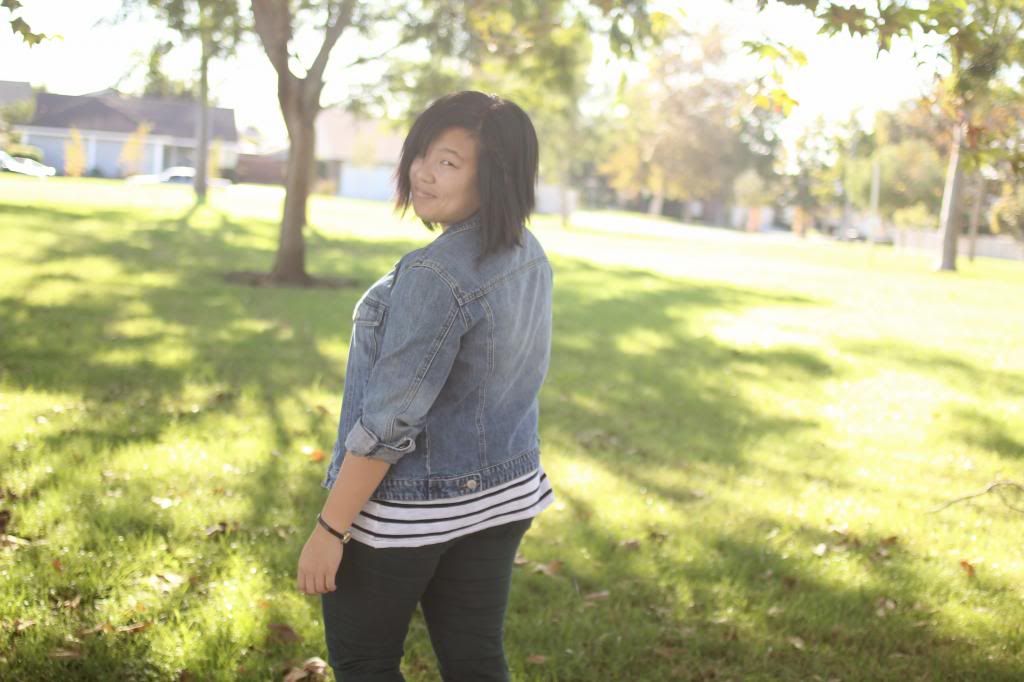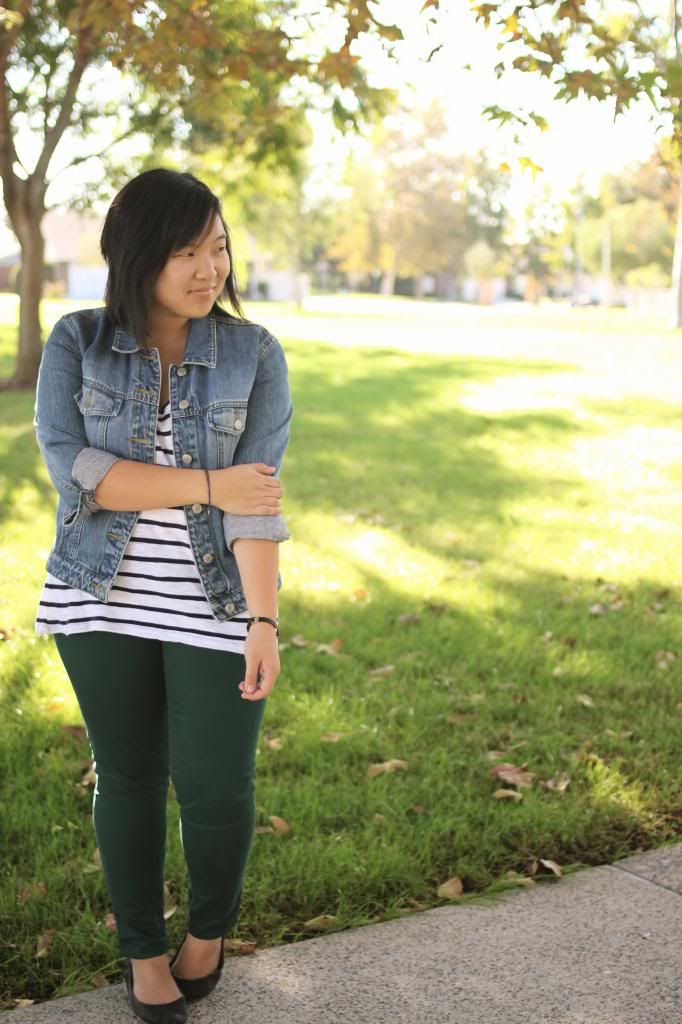 This is definitely one of my favorite outfits in a long while. I wore this outfit over the weekend and wore it again to class this week. Jeans have become my best friend this year. It's kind of funny to think back to when I started blogging when I didn't even own a pair of jeans, but just this past weekend alone, I bought three pairs--including this pair.
Jen
actually has the same pair! Now I definitely wear pants more than skirts and dresses combined. I don't know why I was so resistant towards them. I think they're more flattering and they're definitely more comfortable. If you had told me this time last year that I would be wearing colored denim, or that I'd be single and enjoying it, or that polka dots would dominate my closet, or that I don't wear a t-shirt everyday, I would've laughed at you and called you crazy. It's kinda crazy how much can change in a year, in a month or week even. I would like to think that I'm dressing more my age now, especially since my 23rd birthday is creeping up in a few weeks.
And last but not least, the winner of the $100 Shopbop giftcard giveaway is Denise Kunkle! Congratulations! If you didn't win, don't worry I'll be hosting another giveaway very soon since I hit 500 followers a little while ago! I just need to find something fit for the occasion. With Thanksgiving coming up, I can't help but feel even more thankful for each of my readers.
Until next post,
Jasmine