Hello!
The weather has been perfect lately--70s with a slight breeze. That's probably why my outfit is so spring-y today. I hope the weather stays like this for a while because the weather has been pretty bipolar lately. I can't wait to be tan again though! I just really really want summer to be here!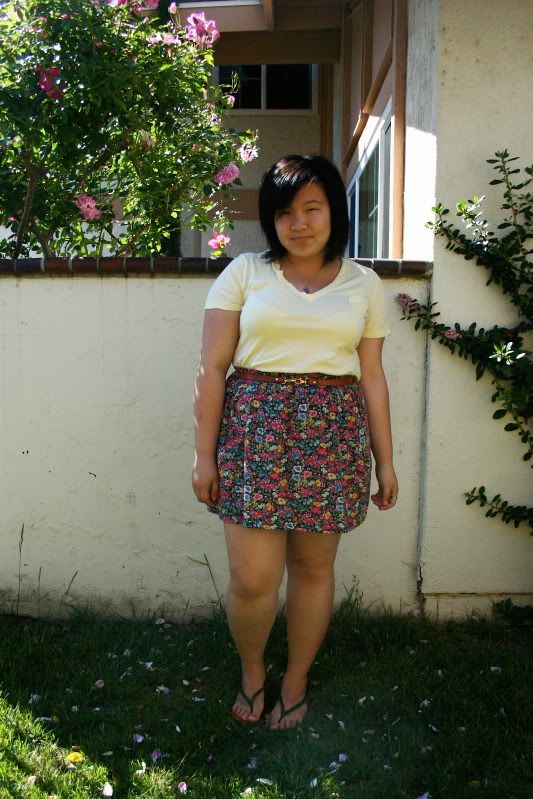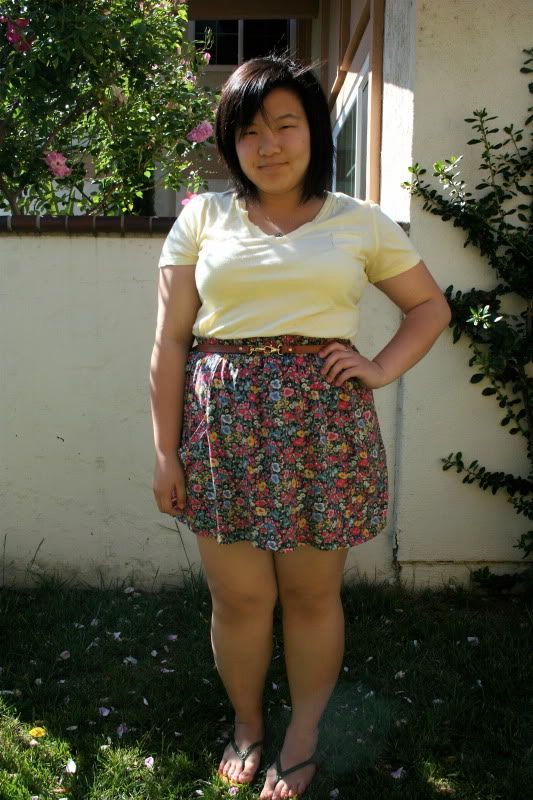 This "belt" is actually a strap to one of my mom's old purses. A few weeks ago I found a vintage Dooney & Bourke in mint condition in her closet--it still has the tag on it! I'm excited to use it during summer when I don't have to carry my life around in my bag. She has a few other old purses that I want to alter over the summer to make them new again.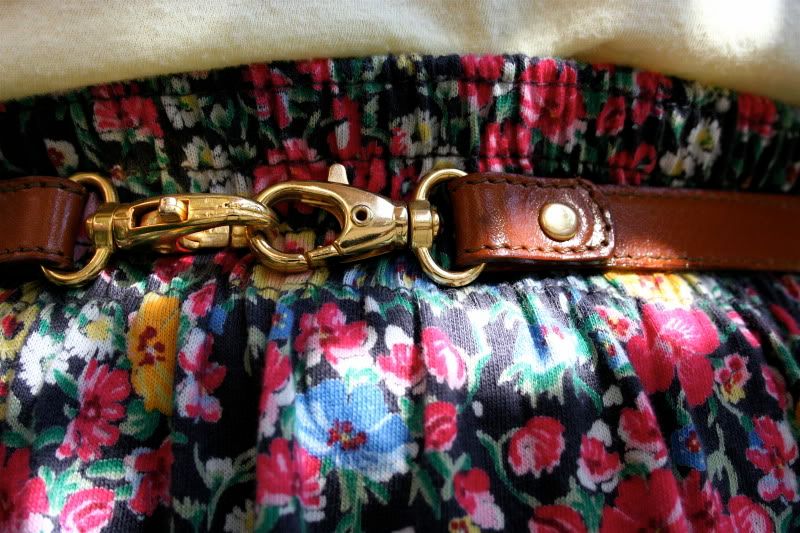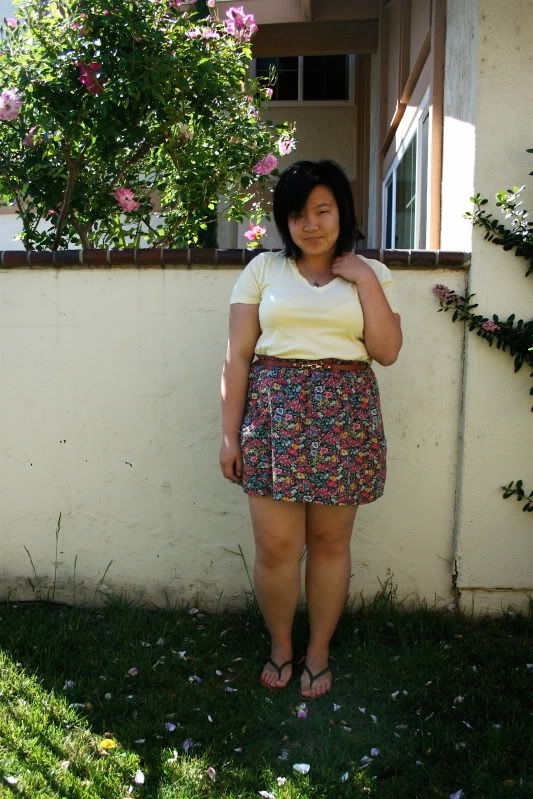 (wearing: yellow v-neck--gap; floral skirt--zara; "belt"--strap from a vintage bag; sandals--urban outfitters)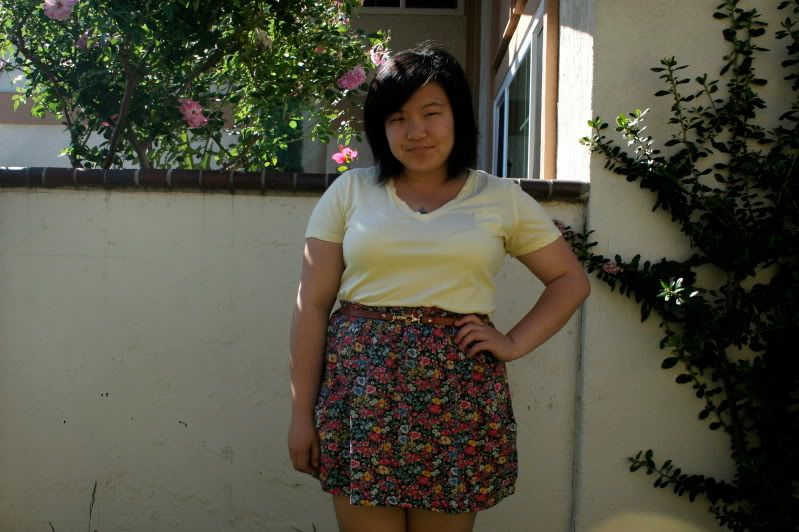 I don't really have much else to talk about...My life is quite boring nowadays. After this quarter ends though, I'm going to search for a new job because I'm really over my current one. I think I'm gonna put a lot more effort into my blog over the summer. Robert has already agreed to take my some of my photos (no more trash can!) and to take me to better locations, and I think I'm going to invest in a tripod and a remote for when he's not around.
Until next post,
Jasmine