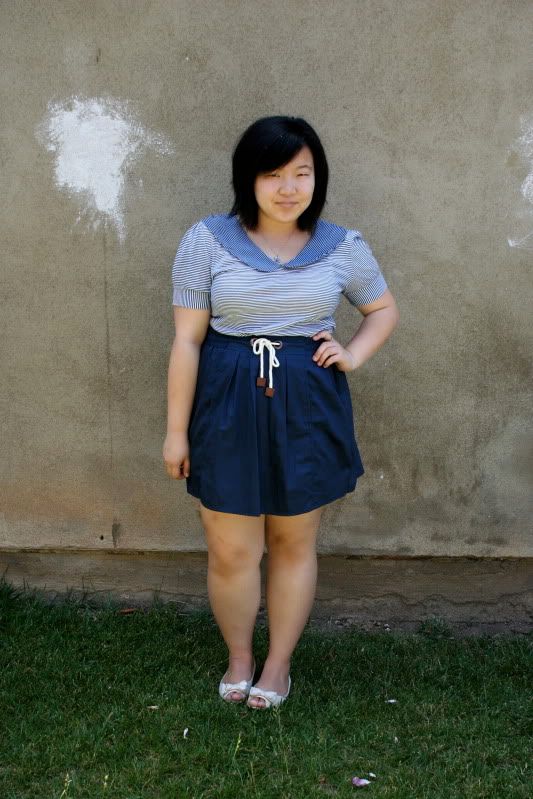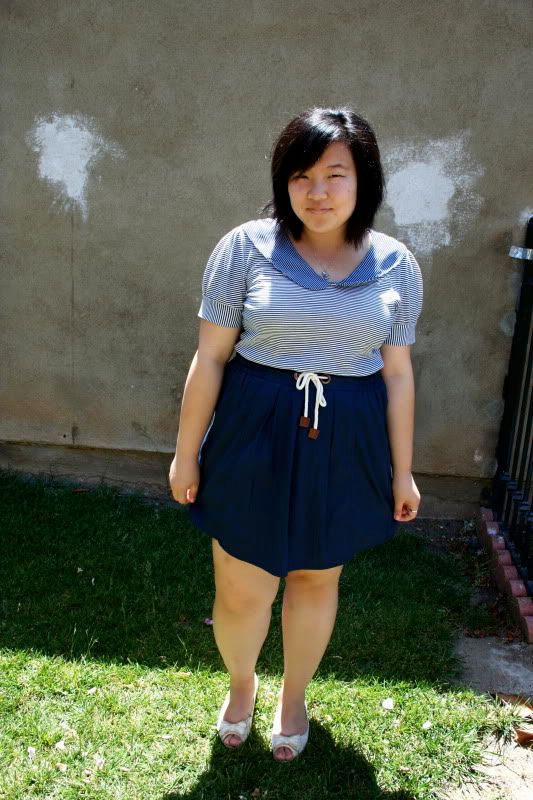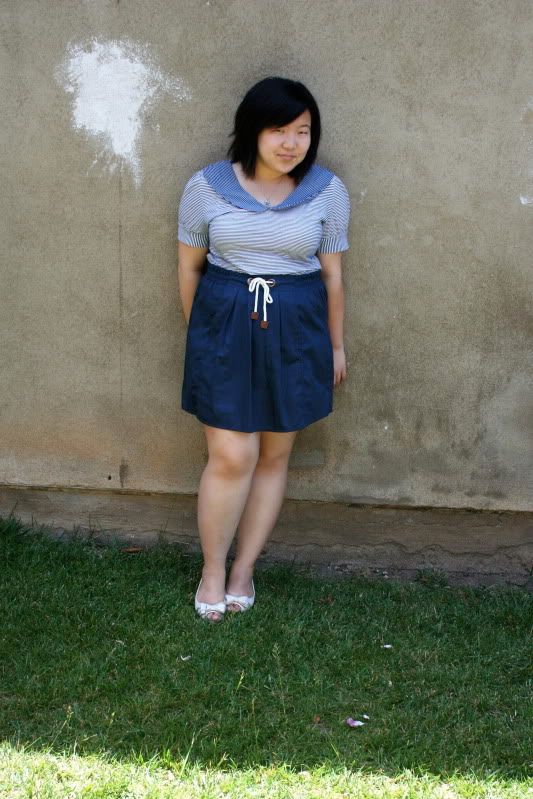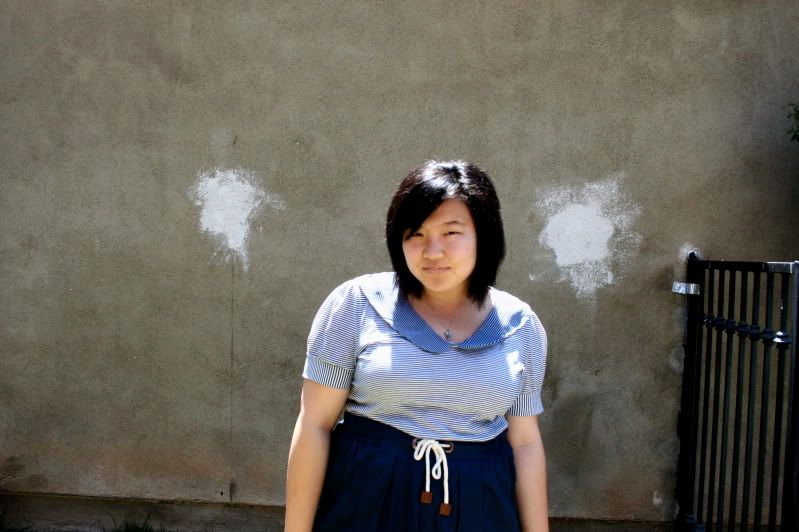 (outfit #1: peter pan blouse--UO; skirt--zara; shoes--target)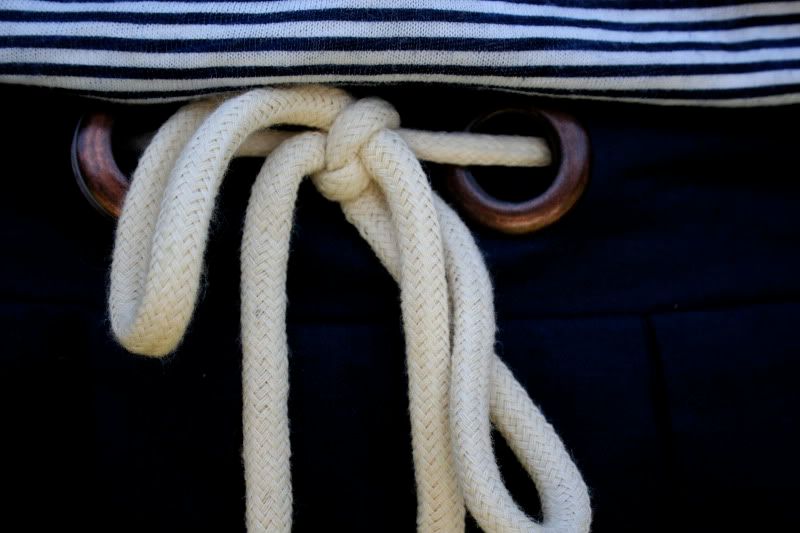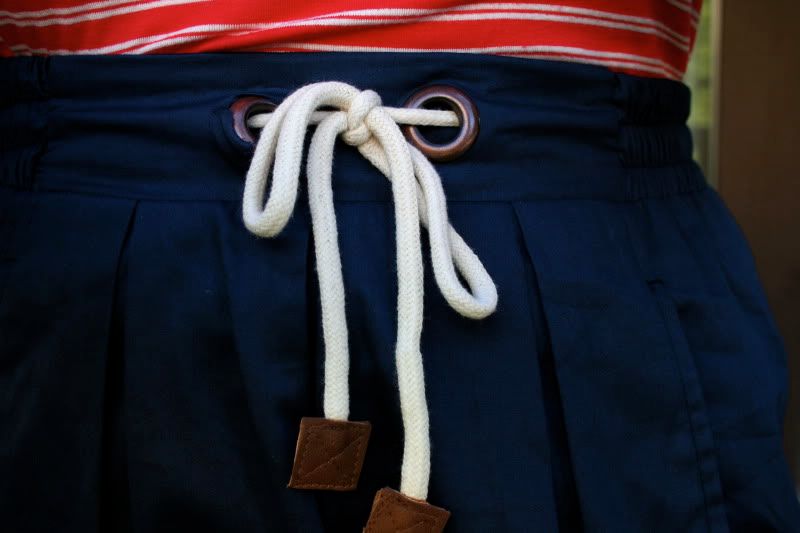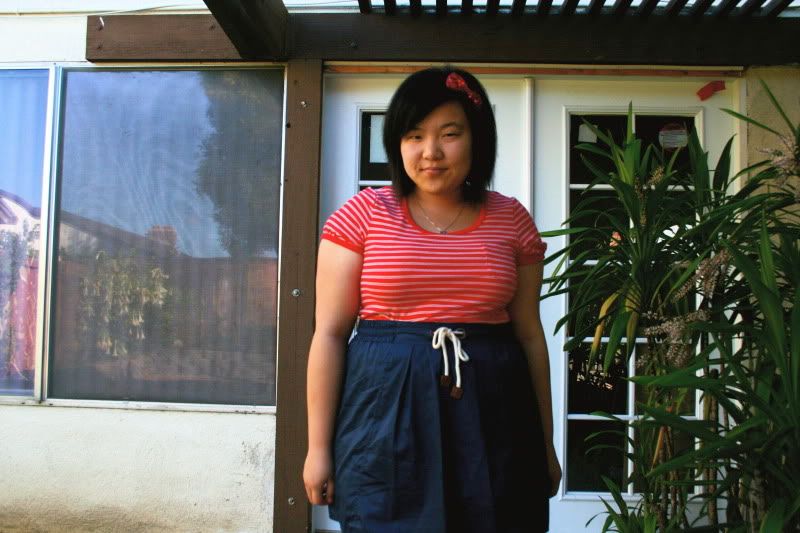 (outfit #2: red striped crop top--f21; skirt--zara; shoes--target; sequined bow headband--kaitlyn)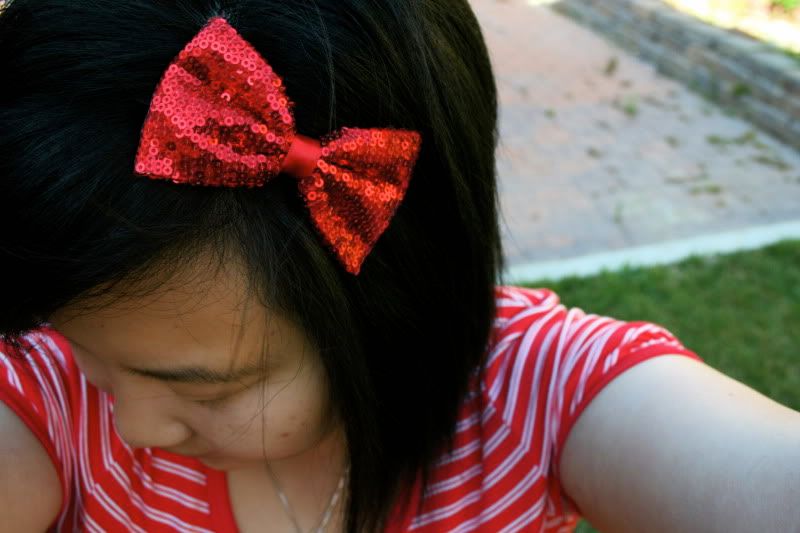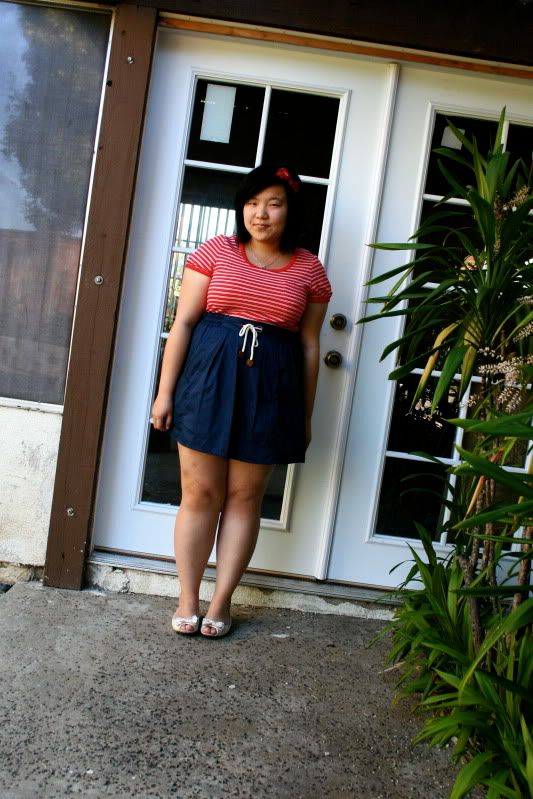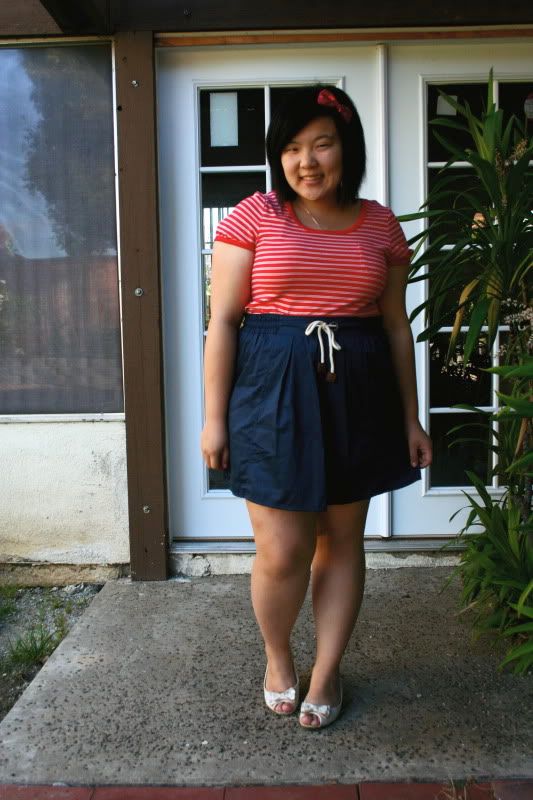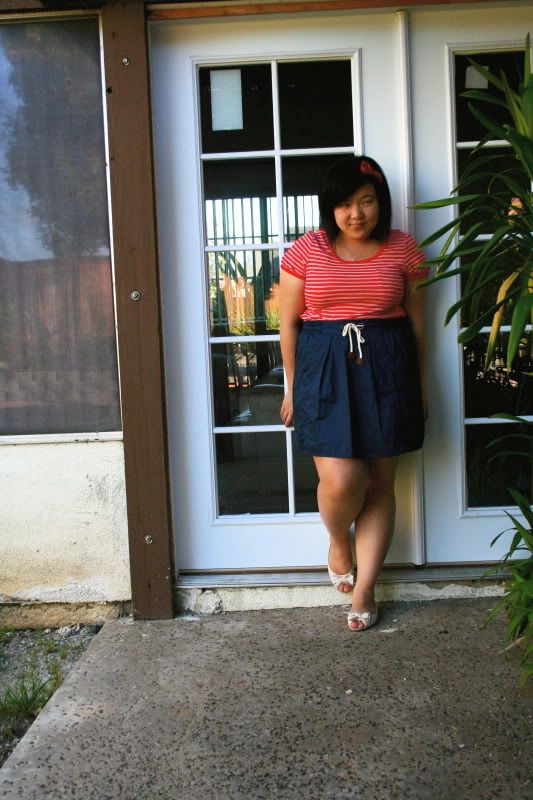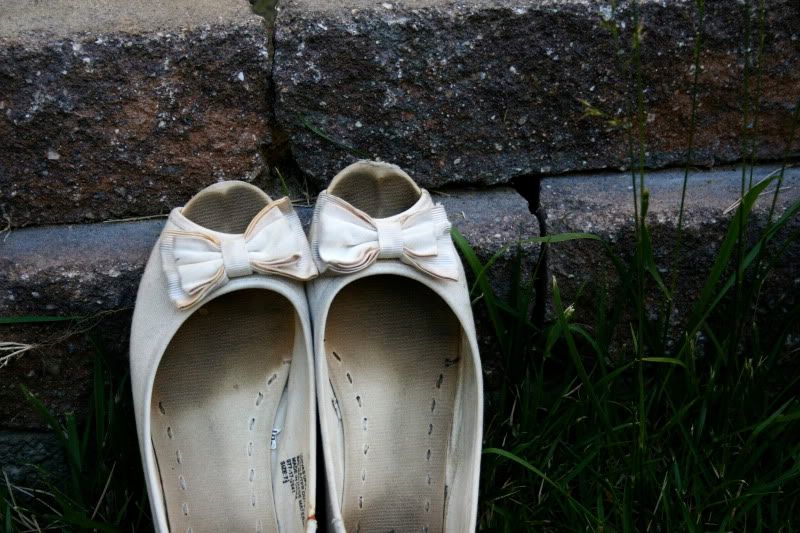 Hello!
Two-for-one deals are the best, so here you go! This is my new skirt from Zara! Robert bought it for me because I did well on my midterms (thanks honey!). I can definitely see myself wearing this skirt with anything and everything all year long--with striped tops in the spring/summer and with tights in the fall/winter. I've already worn it twice since I got it on Saturday (hence the two different outfits). There was also a khaki version of this skirt, but as always I chose to get it in blue (pretty much all my skirts are blue except for the floral and teal skirts). It's just so nautical in navy with the rope-like detail that I couldn't resist! I swore that the next skirt I do get cannot be blue...Just watch I'm going to find myself a cute chambray one and continue my blue skirt collection.
Today was such a gorgeous day! Those of you who live in Southern California can agree with me that the weather has been bizarre lately--almost like a prolonged winter here. I do hope the weather stays like this for a while because I hate wearing skirts with such pasty, white legs.
I've had these flats for years, which is why they're so gross. They were $4 at Target back in the day when peep-toes were popular.
Until next post,
Jasmine