Hello!
I'm starting to feel much better now, physically and emotionally. Robert has taken me shopping and my hair has finally gotten a much needed trim. If there's anything I've learned from playing
Bejeweled
from the past few days is that...everything will work out in the end no matter which way you decide to go. Play it, and you'll see. I just need to get through the next month of school, particularly my last midterm tomorrow. So here's a quick post before I go bury myself in
Cultural Psychology
(yuck...).
(wearing: red cropped top--forever 21; blue skirt--urban outfitters; ring courtesy of
lushae jewelry)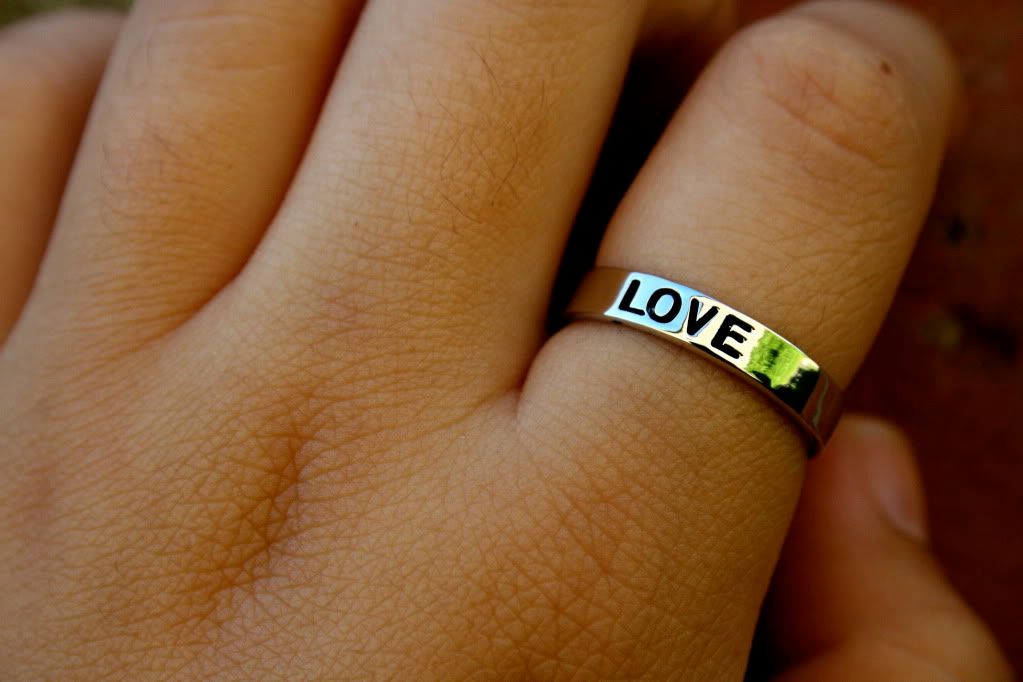 Sarah from
LuShae Jewelry
contacted me a few days ago and asked whether I would review a piece from her store so of course I jumped at the chance! I recently stopped wearing my rings because one of them was turning my finger green, and it wasn't a pretty look. When I saw that the jewelry from her store uses better material (ie. white gold, sterling silver, CZ crystals, etc) at reasonable prices, my ring obsession started coming back. I settled upon
this simple band
because a lot of her rings reminded me of engagement rings and Robert actually picked this one out.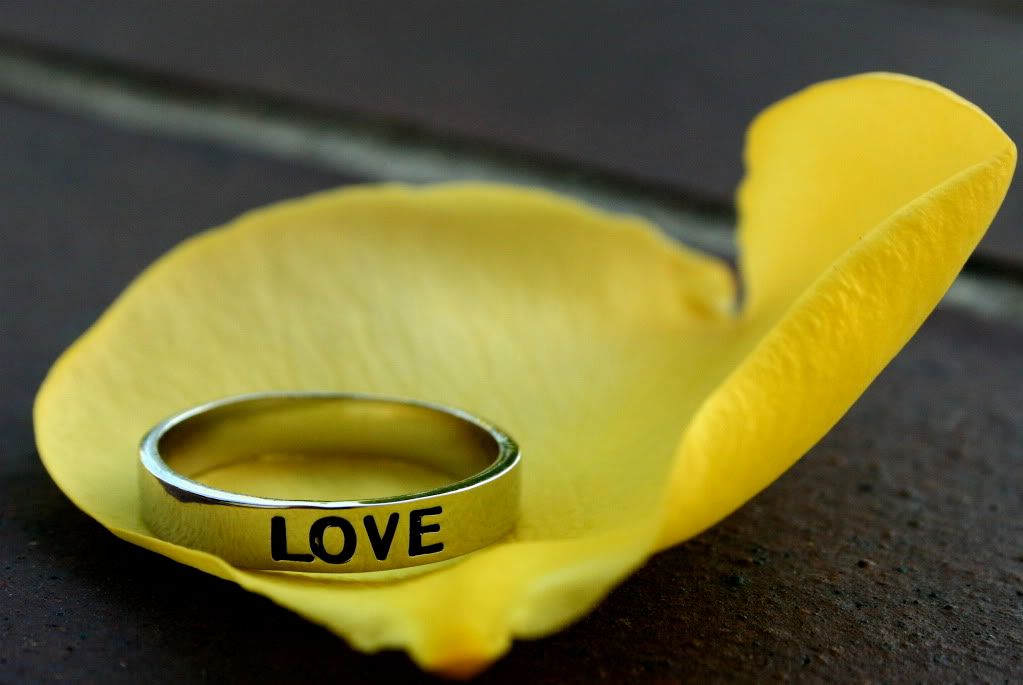 While its shininess was frustrating while I was taking pictures because my reflection kept appearing, I absolutely
adore
this ring! It is easily now my favorite ring. I really wish I could have the other word-stamped rings so I could stack them together, but one will do for now. I've been wearing it all day and it hasn't turned my finger green at all. The quality is great, and the product looks better in person than it does online. The shipping was incredibly fast. I ordered it May 3rd and it came today! So if you're procrastinating to find a Mother's Day gift or if you just want to buy some non-green-turning jewelry, I urge you to have a look around! Her store is currently offering a 50% off sale on all jewelry
and
free shipping! Over all, I'd give her jewelry a
8.5/10
for fast shipping, great quality, good packaging, and an accurate translation from online to reality; however, I do wish her products had more range and weren't just geared towards engagements. Thank you Sarah!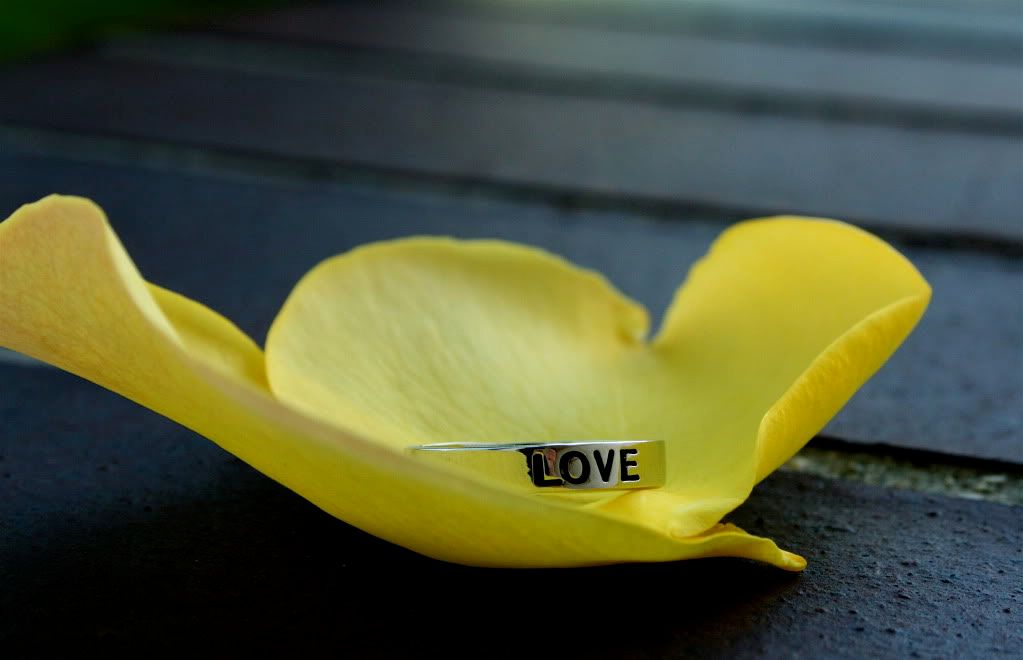 Currently listening to:
Like We Used To -- A Rocket to the Moon
Wordplay -- Jason Mraz
Until next post,
Jasmine