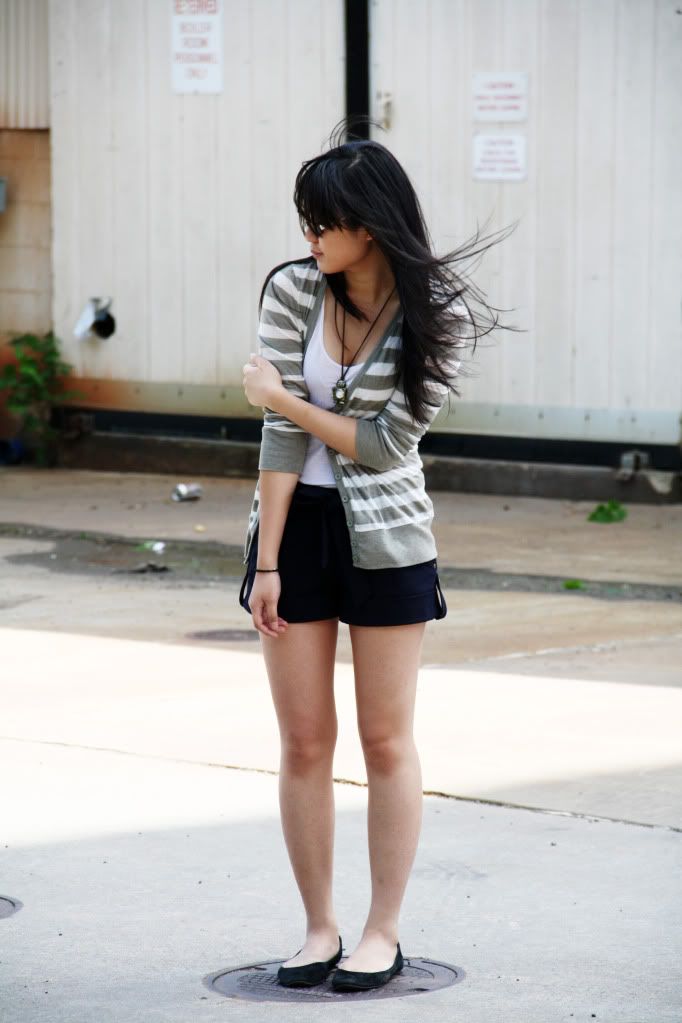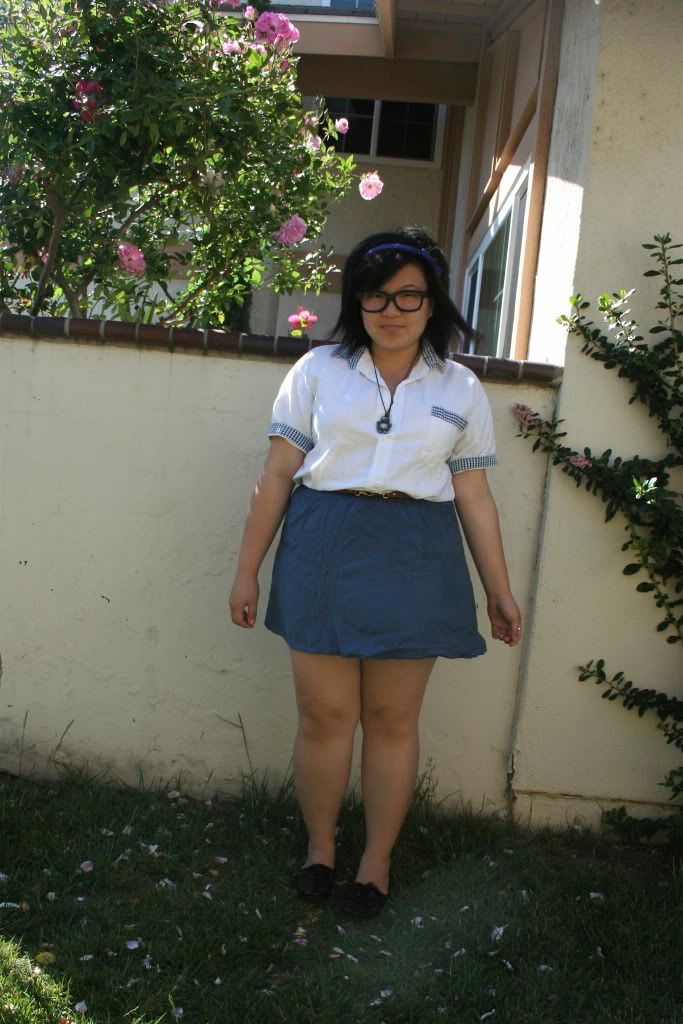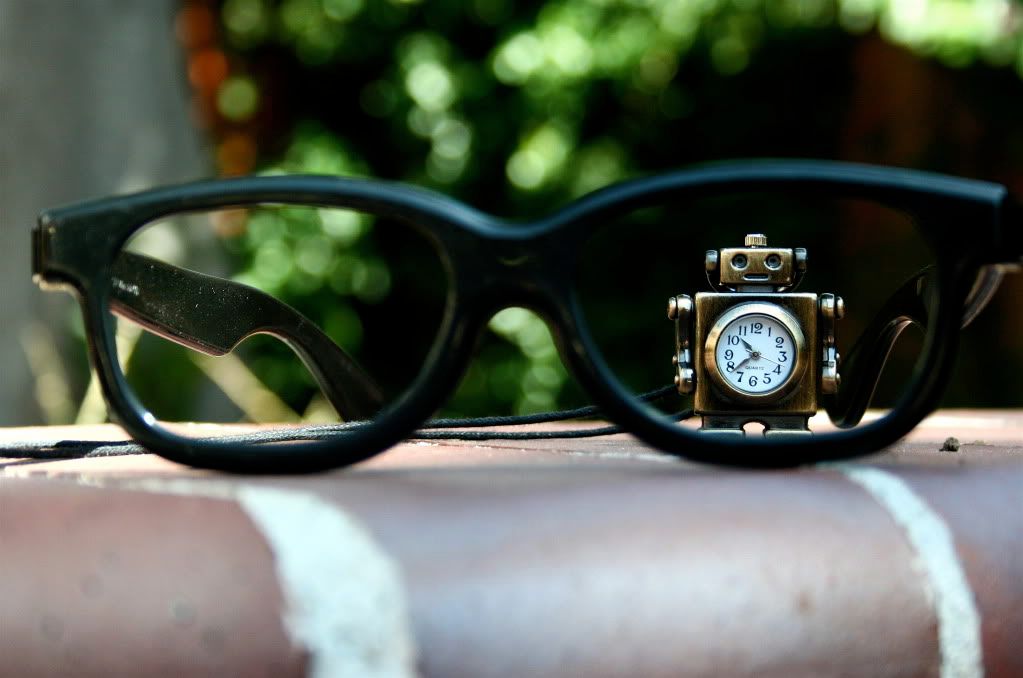 Hello!
It looks like there's a new
dynamic duo
in town...Freddy and Louie! About a month ago, I popped my Etsy cherry with this cute little robot-clock necklace. When I received it, I anxiously put it on and went out the door. However, the next time I looked down to check the time, Freddy was missing an arm, so thankfully the seller sent me a new one straight away. I didn't want Freddy to be wasted so I opted to send it over to
Jen
and proposed we do a...geek-chic sort of look with it being midterms-season for me and finals-season for her. I also sent her other goodies like this striped cardigan because my closet is getting way too crowded...It looks better on her than it did on me!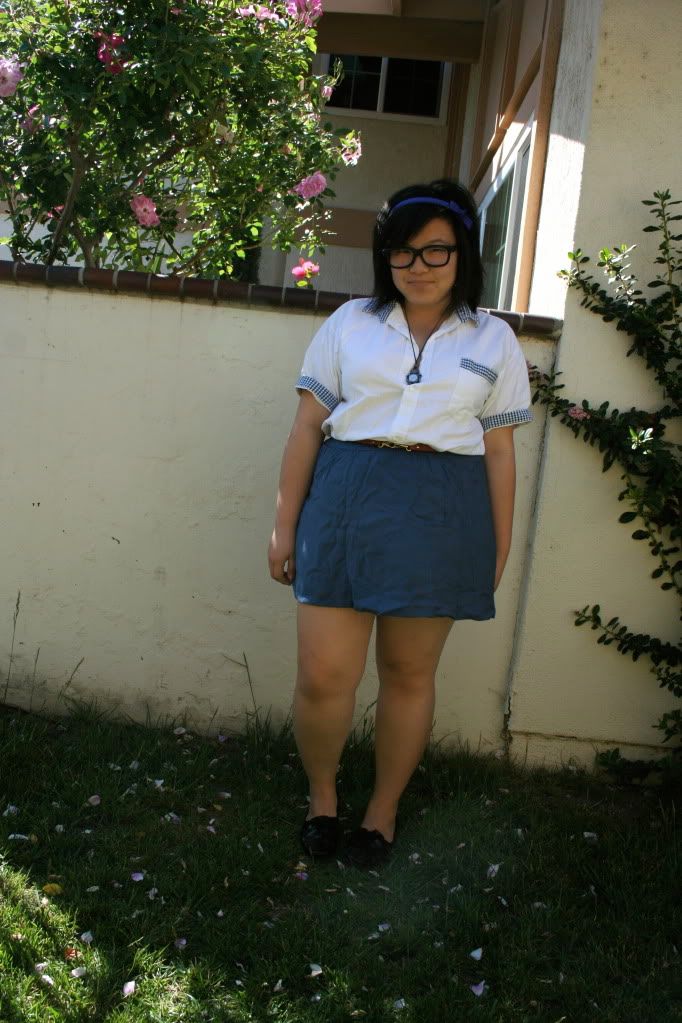 (on me: blouse--vintage; belt--purse strap; blue skirt--urban outfitters; purple headband--forever 21; oxford flats--payless; robot-necklace--

AimiBoutique

)
(on jen: cardigan--from me/old navy; tank and flats--urban outfitters; shorts--forever 21)
The same day I found my mom's stash of vintage bags, I also found this cute blouse in the garage! I had to bleach it but I absolutely adore the plaid accents. I'm devastated there's a huge hole in the bottom half, but at least it works being tucked into things. This makes my need for a pair of high-waisted shorts that much greater! Also, I hope you don't mind my wrinkly skirt...I don't own an iron so I tried to straighten it out with the heat from my blow-dryer and it worked for the most part. I am definitely going to start folding my skirts instead of just shoving them into the drawer.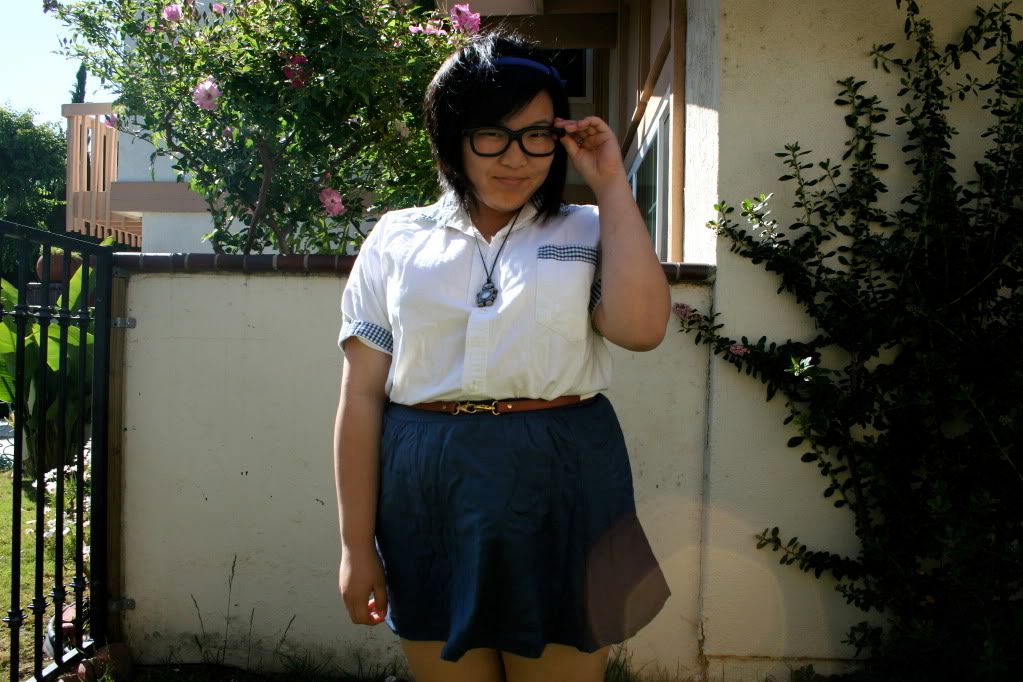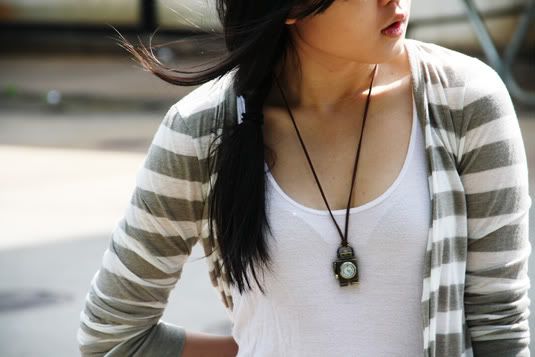 I haven't gotten a pair of real glasses since high school so I used these 3-d glasses. I'm planning on getting a pair of real glasses soon...hopefully Ray-bans! I need to get a good frame now before I move out and have to start paying for my own health insurance. Chances are I won't be able to afford to wear contacts everyday so hopefully I come across a pair of chic glasses. Any suggestions?

I'm so jealous Jen is now done with school, while I have about 3 weeks left...I just really need to push through so if I disappear again that's probably why. I can't wait until summer when I take my last class, which is my first photography class ever, and then I'll finally graduate and start pursuing a career I want.
Until next post,
Jasmine
PS.
Want to see me and Jen style something for Dynamic Duo: Chapter Four? Comment below or email me with ideas!
PPS.
The necklace is on sale now. You can get it here at her store,
Aimi Boutique
, for $8!