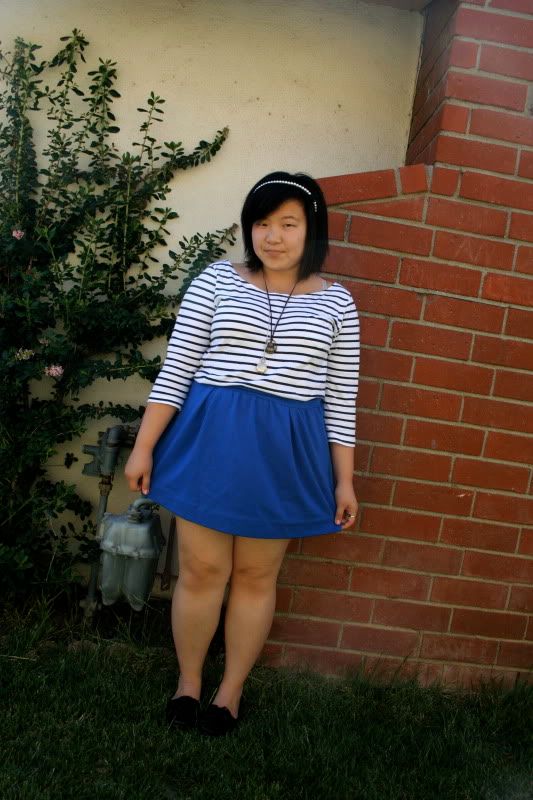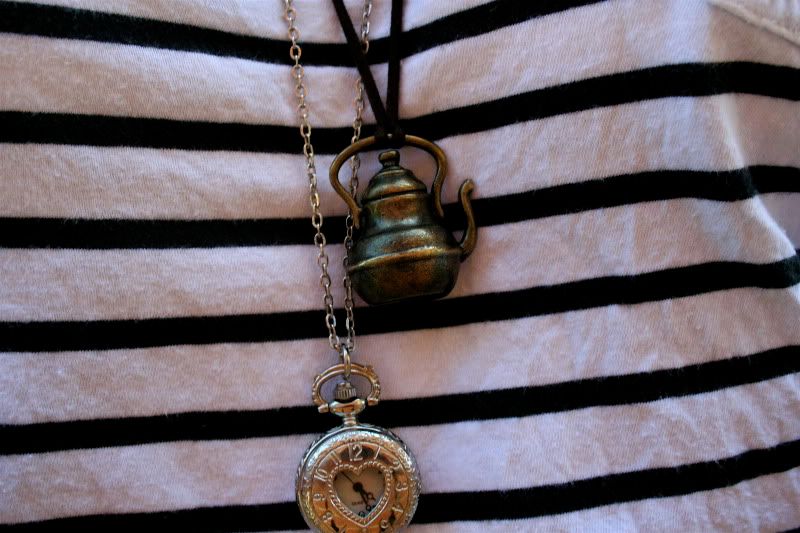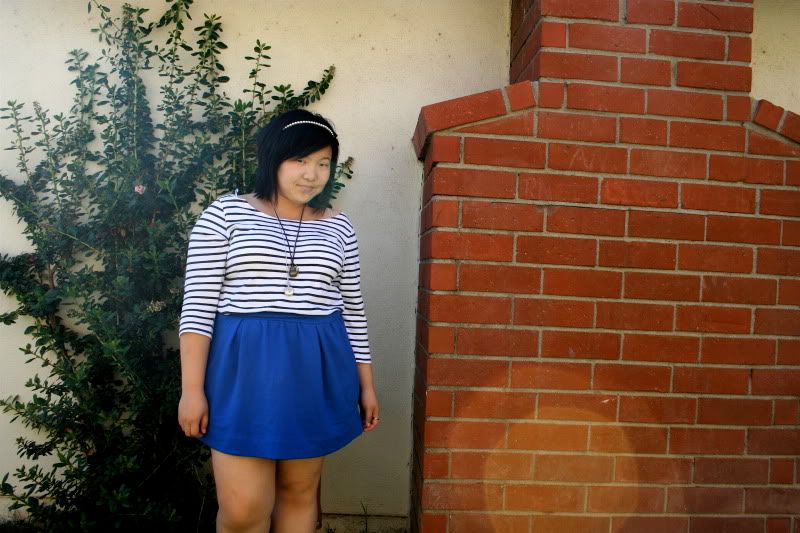 (wearing: pearl headband--forever 21; tea-pot necklace--
aimi boutique
; clock-locket necklace--american eagle; striped top--h&m; blue skirt--urban outfitters; oxford flats--payless; ring--courtesy of
lushae jewelry
)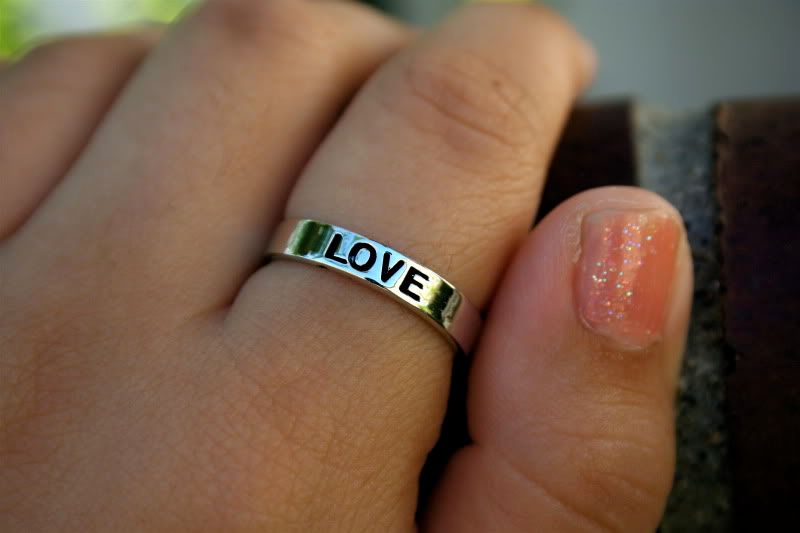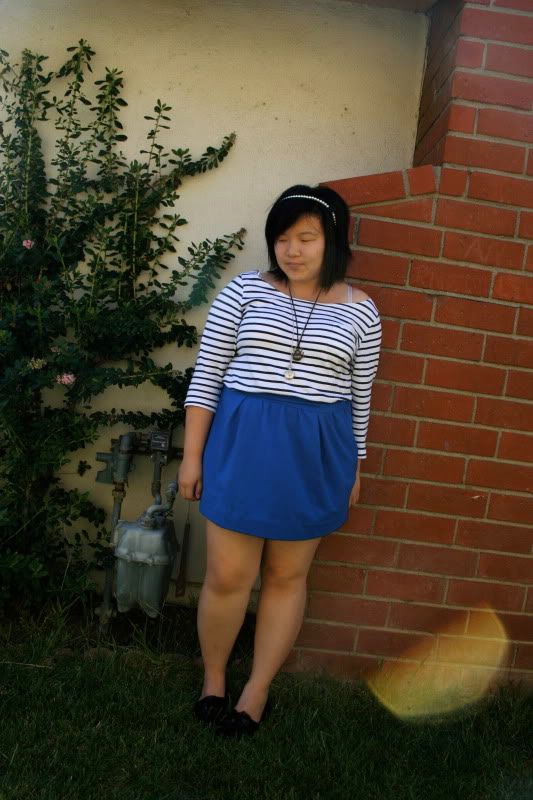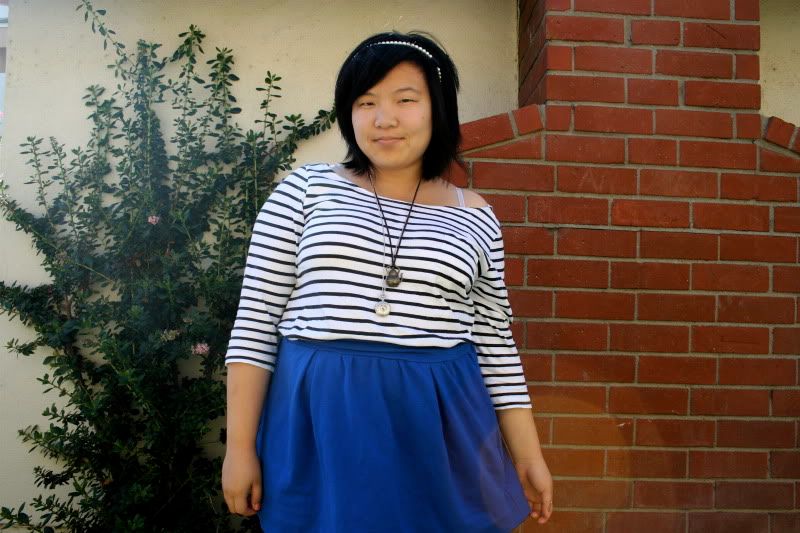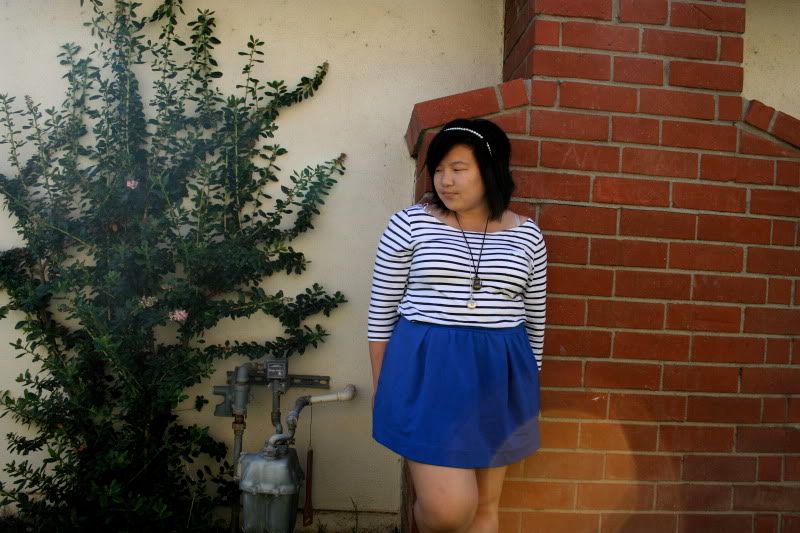 Hello!
When I wore a similar outfit to my internship the other day, one of the kids told me that I wasn't allowed to wear three necklaces at once. I always wear a camera pendant, but I thought these two necklaces went well together--in an
Alice in Wonderland
sort-of-way. Who knew even five-year-olds had fashion faux-pas? Speaking of my internship, one of my favorite kids left yesterday. His mom just graduated from medical school and got a job offer up in NorCal. While I am happy for them, I will miss that little guy...I am going to be a nut case when I have to say goodbye to
all
the kids in June.
After searching for the perfect peachy nail polish, I finally found it at Ulta. They were having a buy one get one free sale, so I gave into my inner child and bought a glitter top coat. I'm pretty sure I'll be wearing this color through out spring/summer.
I usually have so much more to write, but like I said before, my life has gotten so dull and mundane recently...All I did today was run errands for my brother since his high school prom is tomorrow. I made a corsage, a boutonniere, and picked up his suit. Can you believe a corsage alone cost $25?! I thought that was ridiculous so I went to Michael's and made one for a mere $6. I still can't believe he's graduating high school in June...They grow up so fast :'(
Until next post,
Jasmine
PS.
I know how much you all love my clock-locket. Stay tuned next week for a chance to win one of your own!