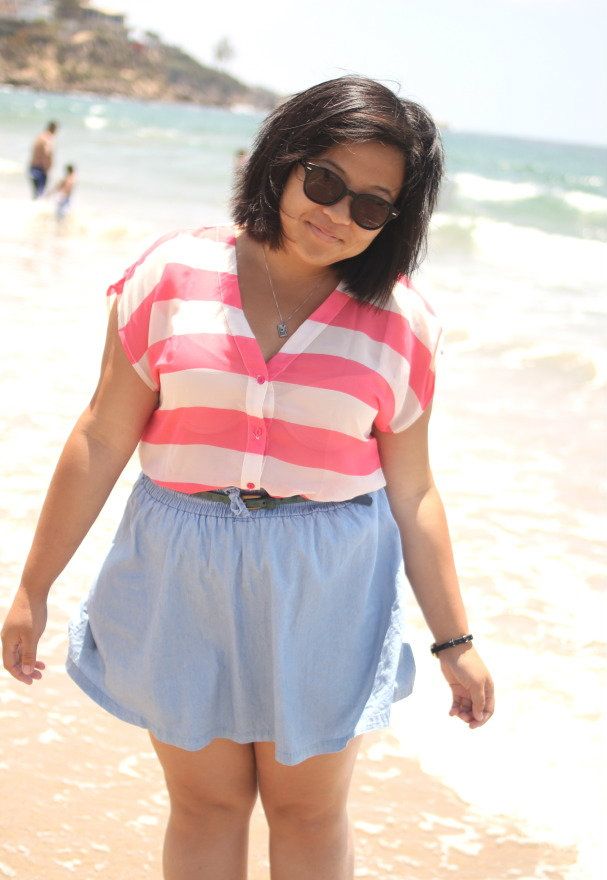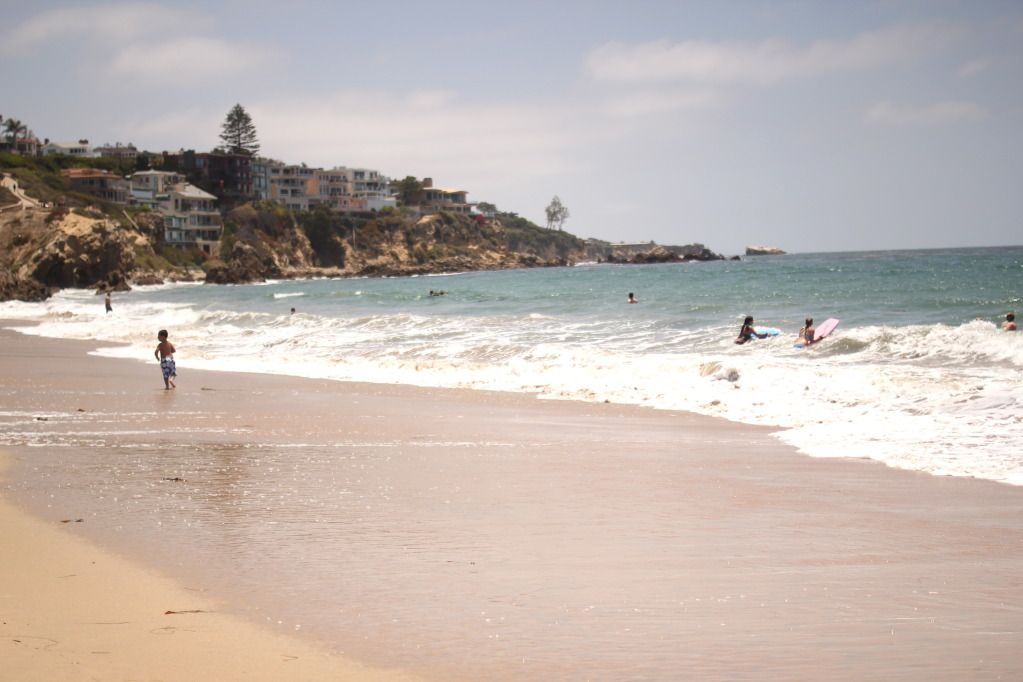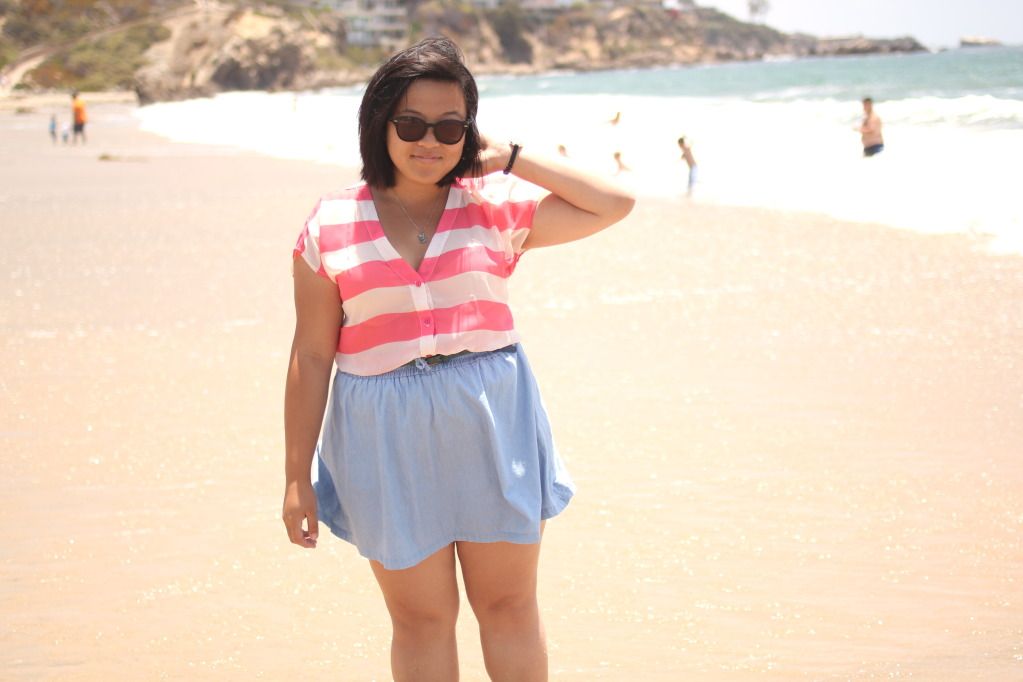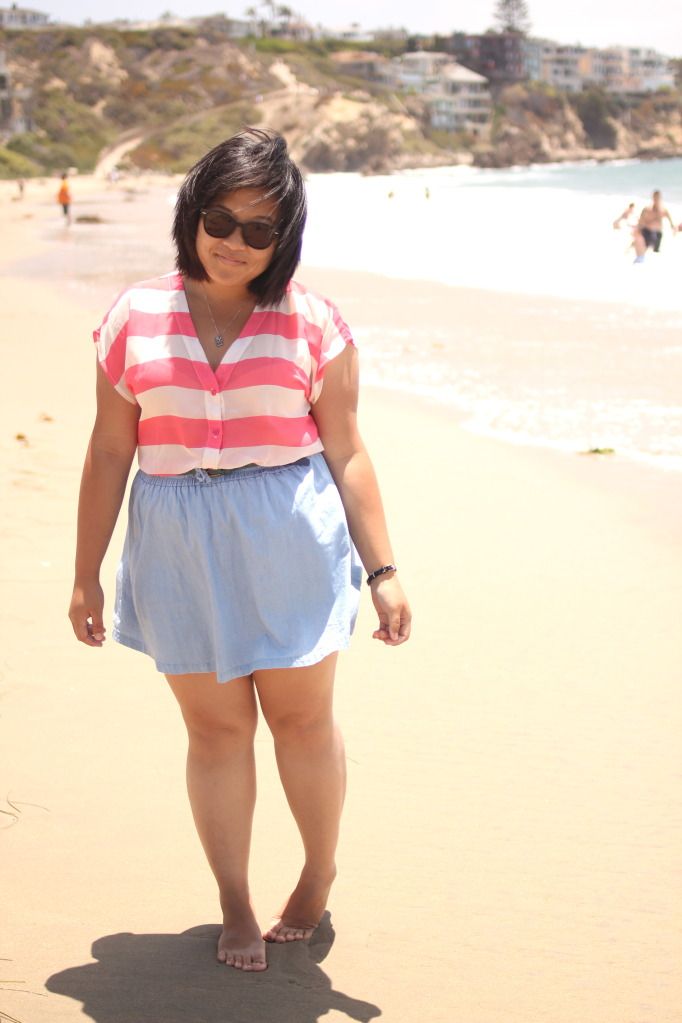 I've been feeling a little down, so on Friday, Robert and I made a quick getaway to the beach before I had to go to work. It was hot that day, which explains why I refused to wear a cami underneath my new shirt--but at the beach, anything goes (don't worry I didn't show up to work wearing this)! I'm not usually a pink person, but I just couldn't resist how cheery and breezy this top is. It was so easy to style too! Before the paychecks stop coming in next Thursday, I've been frantically trying to make my closet a little more "grad-student-like," whatever that means. I don't know why I have it in my head that "grad school style" is different from any other style, but I do. I think it's because during orientation, I was the only one in some cutesy print (I wore my hot air balloon print skirt), while practically every one else was more formal. I think also it's a combination of being mistaken for a middle school student while I was doing field work, and the fact that I do look so young, that I feel the need to make up for it in how I dress (because I really can't/don't want to change my face). I do know though that once I start student teaching, I will have to look a little more put together than usual. I'm kind of anxious to see how my style is going to change over the course of the next 15 months of my program. I am excited though to finally get to wear some things in my closet that I wasn't able to wear to work, especially sandals. If you can't tell from these pictures, I have a really bad flats tan.
Don't forget to enter my
Shabby Apple Giveaway
!
Until next post,
Jasmine
belt - forever 21 (from jen)