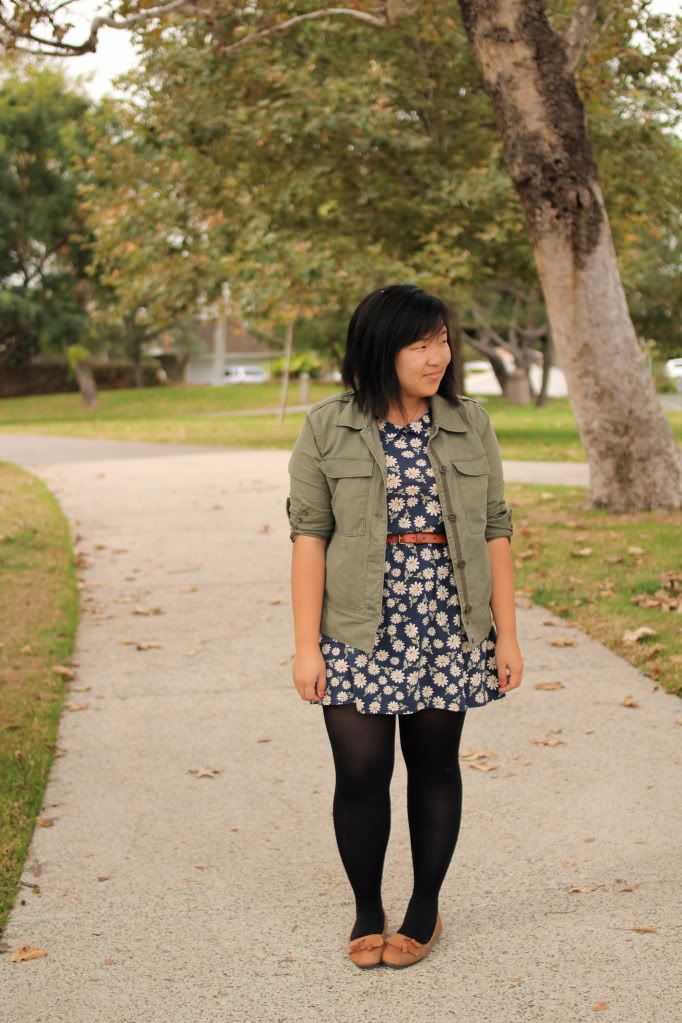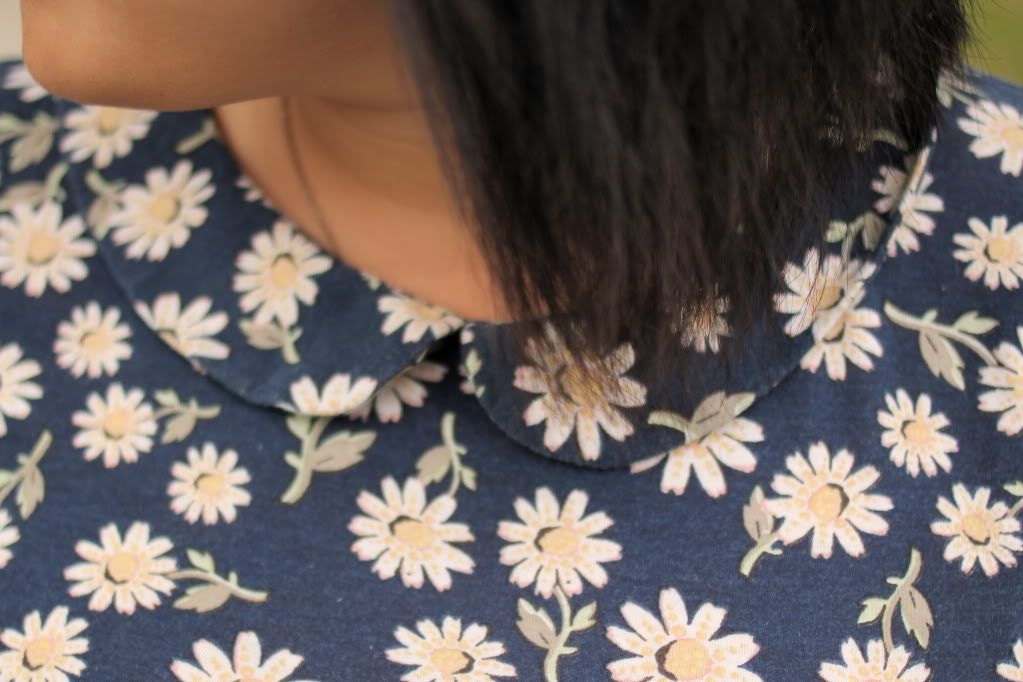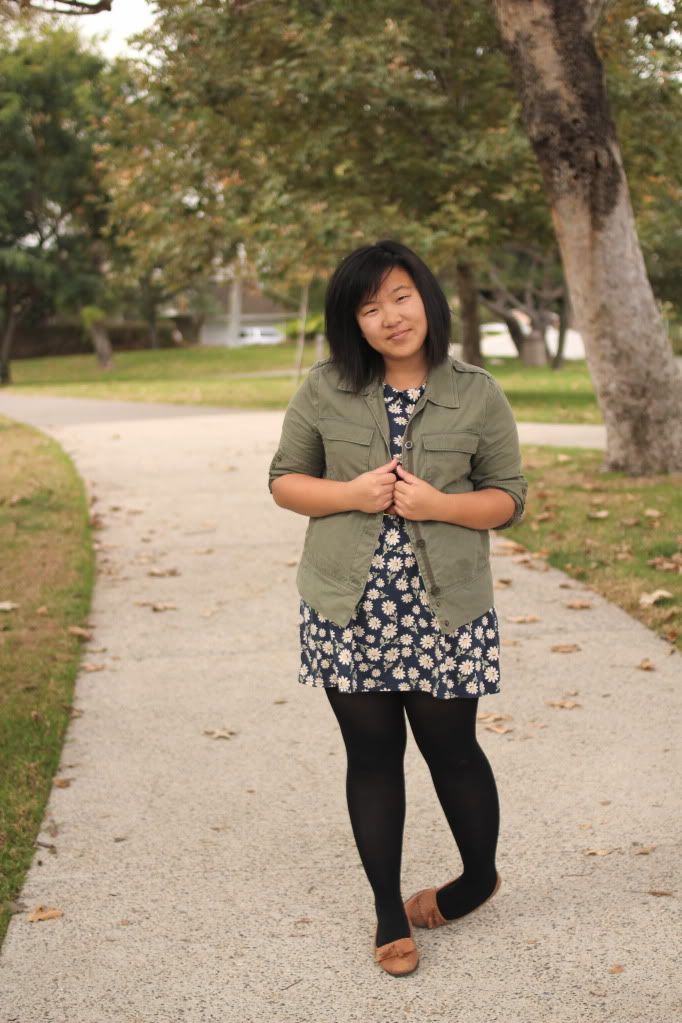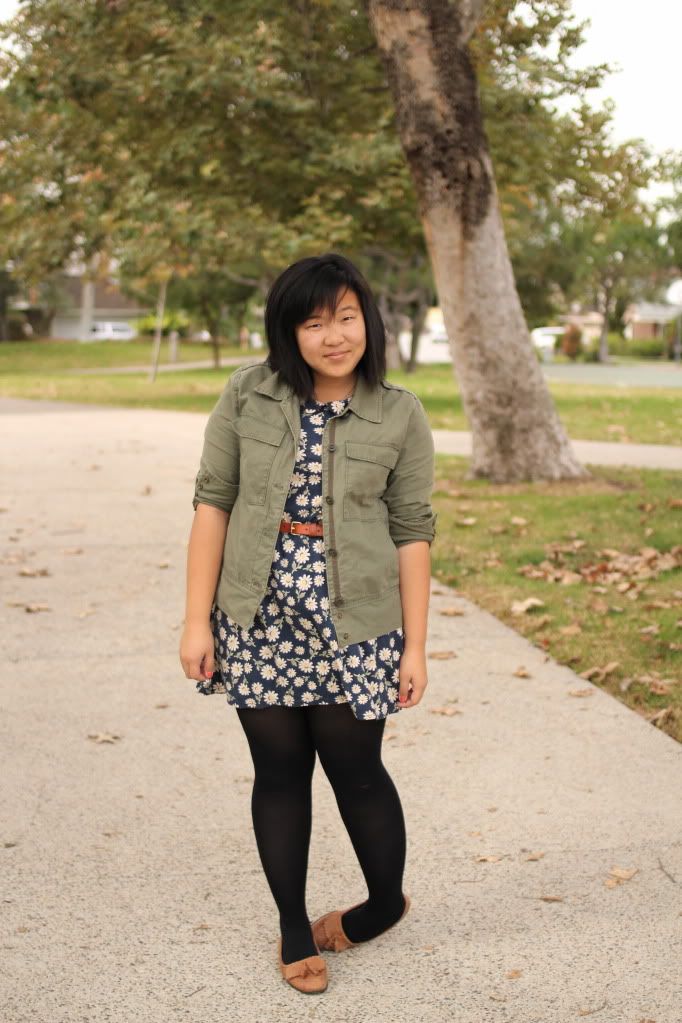 Hello!
This is the last of the items I swapped with
Chloe
. We sent out/received each others' items in the beginning of Summer, so it's about time we return them to each other. I'll be sad to give back her items, since I really enjoyed them, but Chloe said that once she has styled it a few more times, she will gift the
sailboat print dress
to me! How sweet is she? I must find a way to repay her! I'm going to try to squeeze in one more wear from that dress before I have to send it back--I just love it so much!
Daisies are one of my favorite flowers since they resemble my #1 favorite flower--the sunflower. They're just so cute and simple--kind of like me (jk). So when I saw that she owned this dress, I couldn't resist borrowing it. I really wanted to throw a cropped sweater over it so that the cute peter pan collar can peak out, but I never a sweater for it so I put on my trusty military jacket to break up all the daisies. I don't think such big daisies is such a flattering print on me, but I did my best.
Have a wonderful long weekend everyone!
Until next post,
Jasmine
jacket - gap
dress -topshop (via swap with

chloe

)
belt - topshop
shoes - urban outfitters