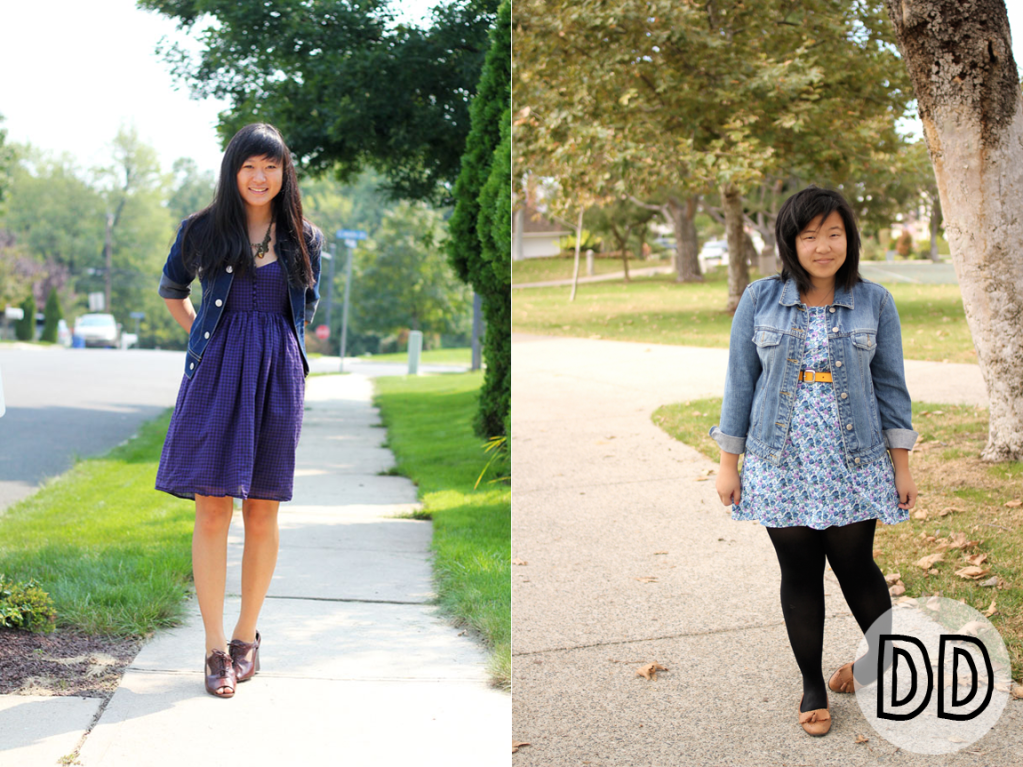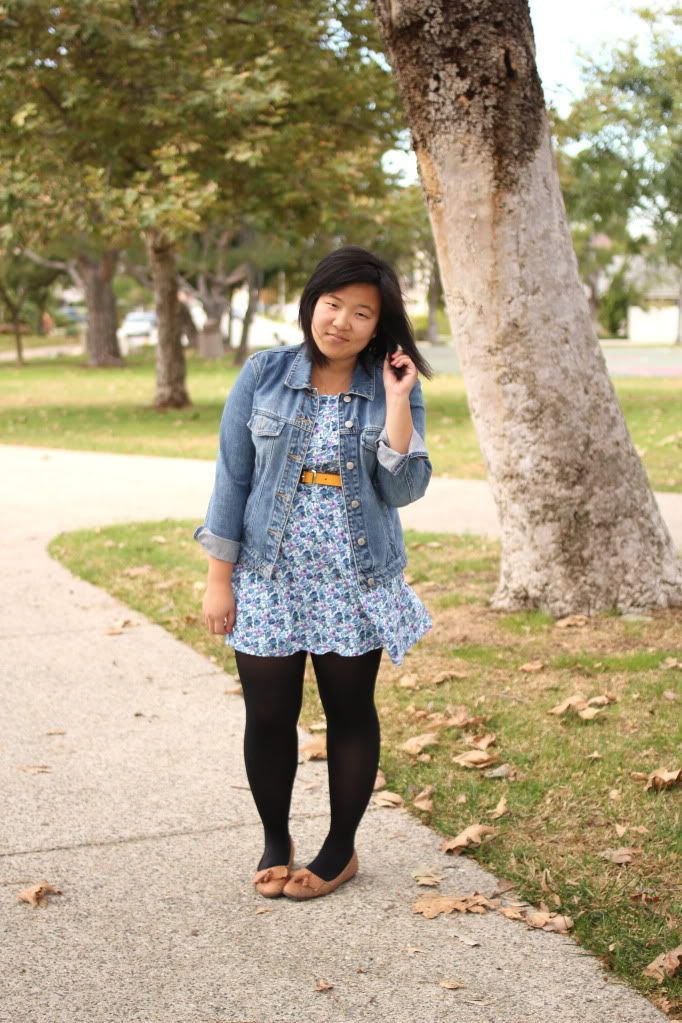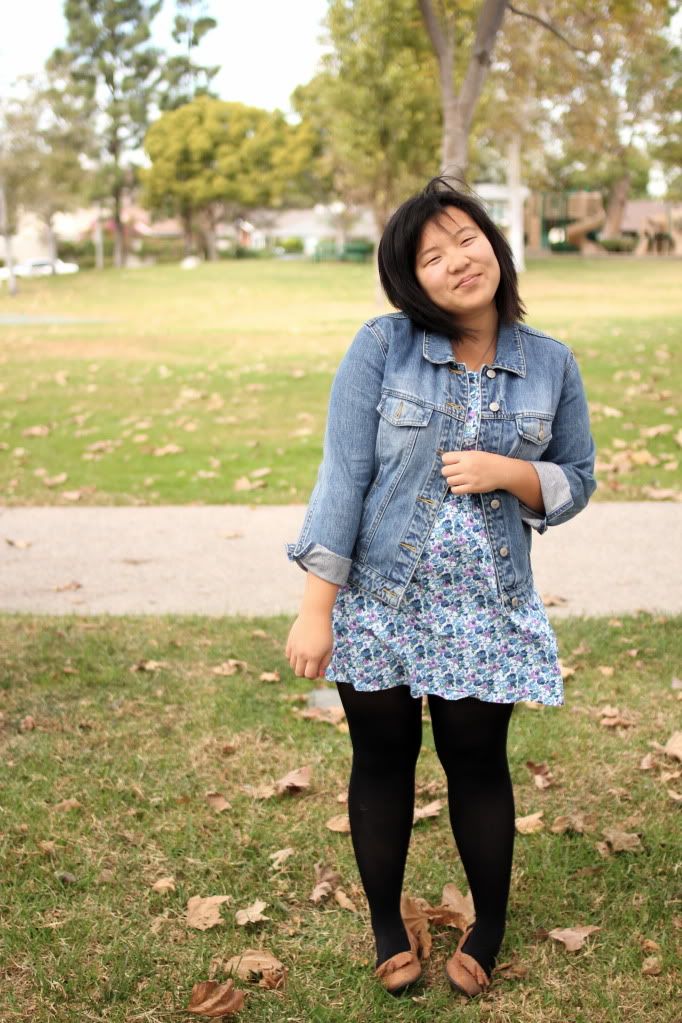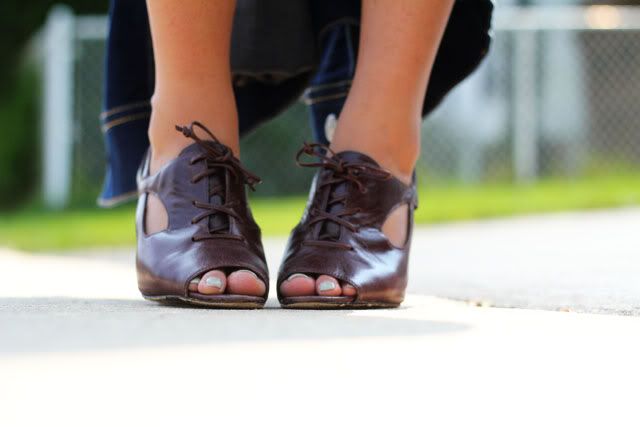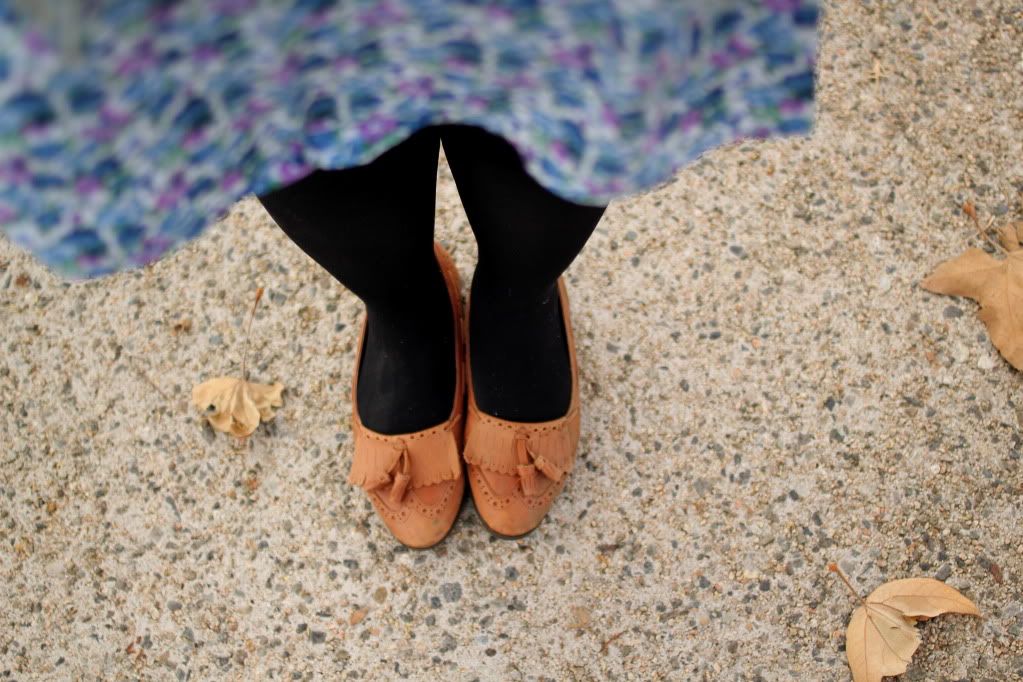 Hello!
When
Jen
and I were together in NYC a few months ago, we attended the
ModSwap
. We both scored some pretty great things that night and one of Jen's was this great denim jacket. I encouraged her to get it even though it wasn't something she normally would wear. It was in such great condition that I couldn't let her pass it up. A little after I came back from NYC, I got my own itch to get a denim jacket of my own. I lucked out and found mine for cheap while thrifting.
Normally Jen and I style the exact same thing for
Dynamic Duo
, but I thought it'd be fun if styled similar items this time around. I love that we both paired our jackets with printed dresses. I've been eyeing this dress on ASOS since the beginning of summer when I was unemployed. I was happy to see that it was still there now that I am employed, and with a coupon code, I was out of excuses not to buy it and try out ASOS. I really love it and I can tell it's going to be heavily worn through out the year. I think jackets with dresses are my new favorite easy, go-to outfit.
Until next post,
Jasmine
my outfit:
denim jacket - thrifted
floral dress - asos
belt - gap
loafers - aldo