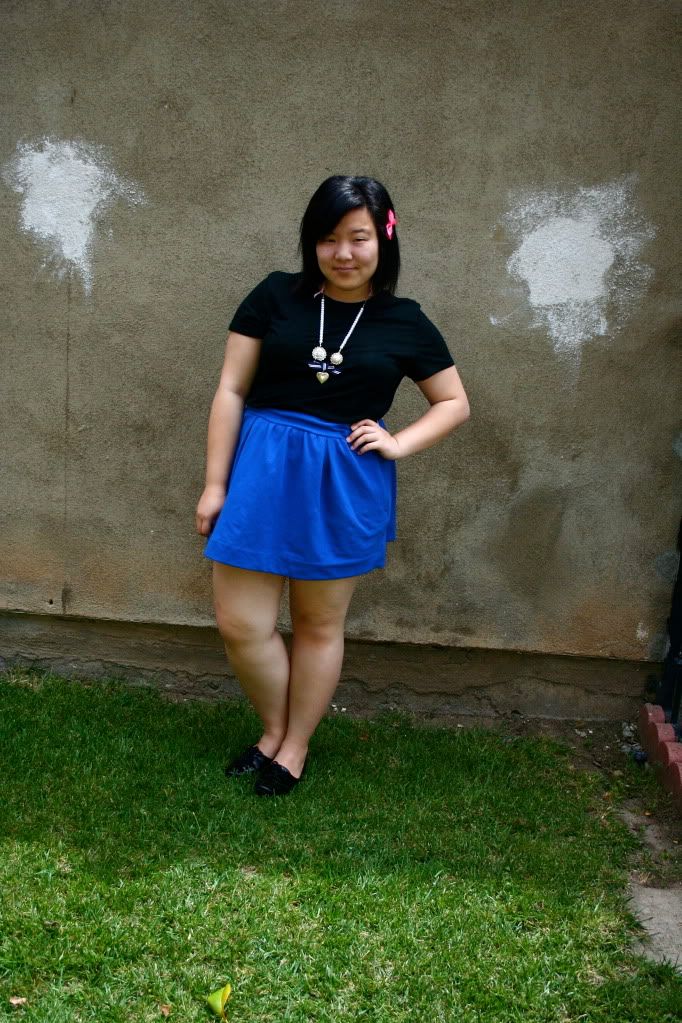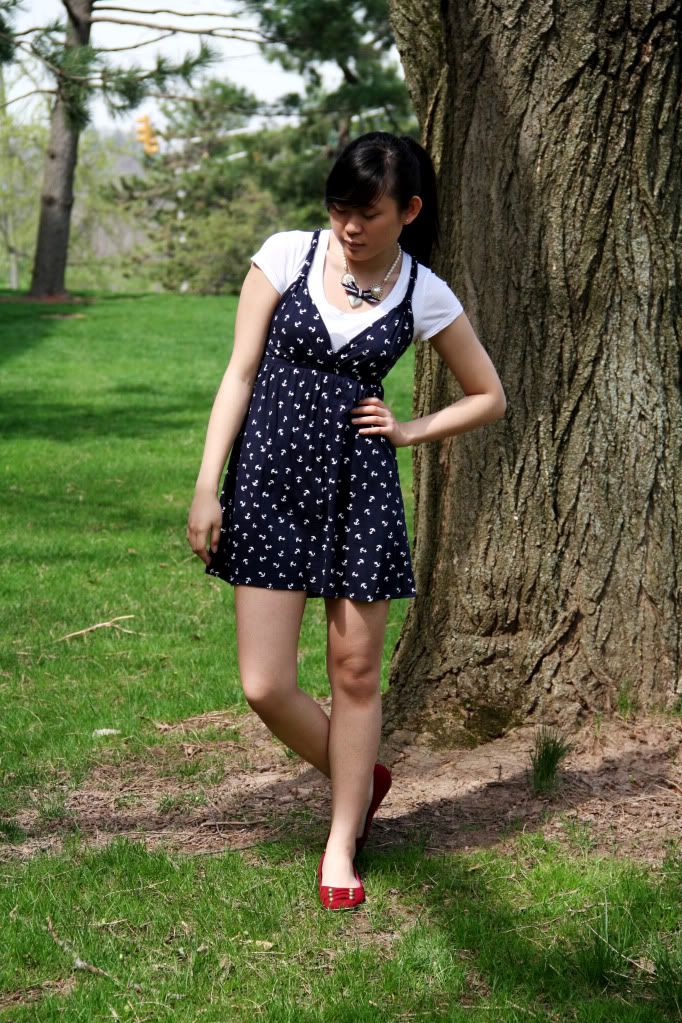 Hello!
A few weeks ago,
Jen
approached me to do another Dynamic Duo post. She had won this necklace from a giveaway but when she received it, she was stumped on how to style it. When she told me about this necklace, I admit I was a little scared because I mean if Jen had trouble styling it how the heck was
I
supposed to? But I was also pretty excited for the challenge because I usually don't break out of my comfort zone. For the record,
no
, we did not plan to pose so similarly, and last time we did
not
plan to be so color coordinated. We don't send each other photos until after we've already styled them. I told ya we were long-lost sistas!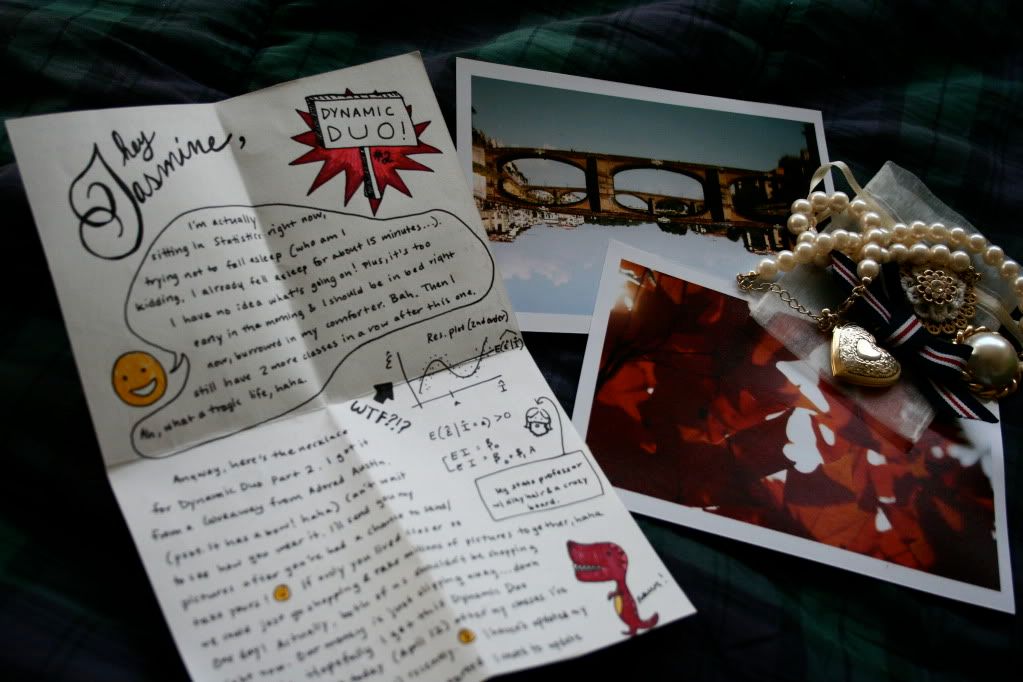 When her package (filled with goodies! thanks again Jen!) did arrive a few days ago, I understood why Jen found it difficult to style. I got nothing against pearls; they're just not very me. I too was stumped and it hung on my wall for a day or two, haunting me. My initial reaction was to take off the pearls and the big beads, and just make the ribbon and the heart locket into a little pin, but that would've been too easy and not really part of the challenge. I then remembered that trend of necklaces with chains and ribbons so I tied a random ribbon around it, making it longer and easier to incorporate into daily outfits. I quite like it now that it's longer because I don't have much of a neck so I can't pull off short necklaces. I don't know what's up with me changing the accessory again, but if I find the next piece for Dynamic Duo: Chapter Three, I'm definitely sending her the original first before I probably go about changing that one too.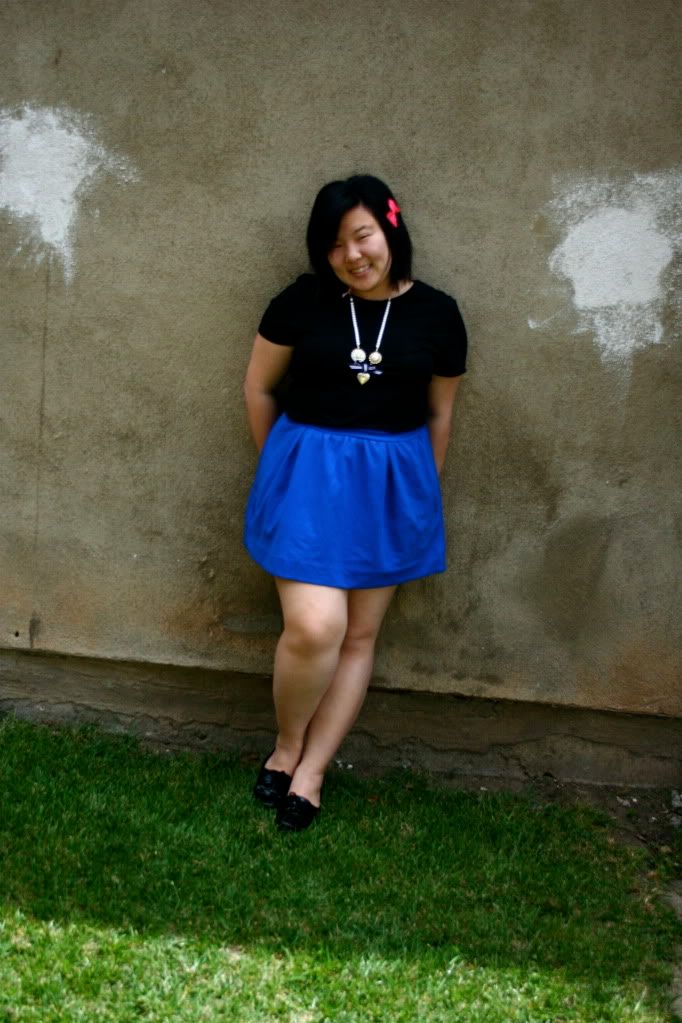 (wearing: black t-shirt--gap; blue skirt--urban outfitters; necklace--courtesy of jen; black oxford flats--chictopia rewards; pink bow--h&m)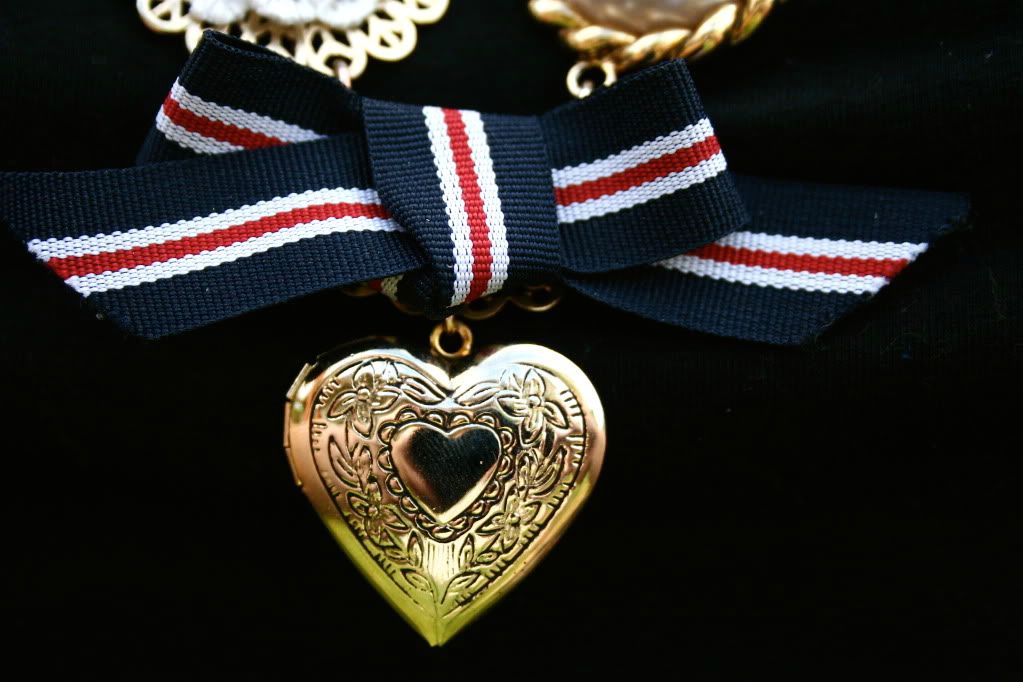 While trying different looks with this necklace, I of course tried to pair it with every striped top/nautical thing I owned, but it didn't work out as well for me as it did for Jen. I absolutely love her nautical outfit! I saw a similar dress at Target the other day and now wish I had gotten it. It's the perfect dress for summer! And I
just
realized that our photo-locations this time around have swapped.
Last time
, I was next to a tree and she was in front of a grayish-wall; and now we're swapped. Again, not planned!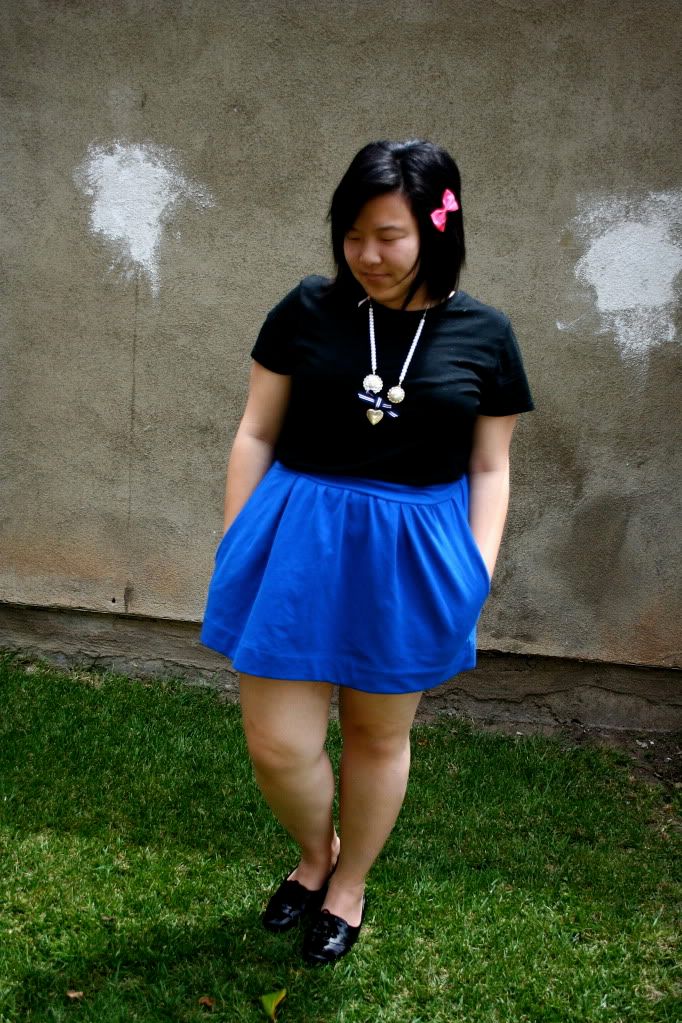 I know you're all probably sick of hearing my excuses for not posting, and quite frankly, I'm out of excuses. School and life have just been kicking my butt lately. It's been raining these past few days so I'm back to wearing boring layers again. So nothing really new to update you on!
Stay tuned for Dynamic Duo: Chapter 3!
Until next post,
Jasmine
PS. Is anyone else excited for the Project Runway season finale tonight?! I'm rootin' for Seth Aaron!