Hi everyone!
Sorry for the absence; I've been feeling a little lost lately. I'm constantly tired and dissatisfied, and consequently constantly in a horrible mood. Robert's been a trooper putting up with all my demands and my mood swings. I don't even wanna know how worse off I'd be without him. My emotions have been like a pendulum--swinging back and forth between two extremes. It's exhausting. All I've been wanting to do is get lost in reality TV and movies so I don't have to face this mundane and stressful life I have. My life is so boring compared to some of the other bloggers; and while yes, this blog is supposed to be an escape from that mundane and stressful life, we can only escape so much...Ugh, I don't really know what I'm talking about...Onto my outfit!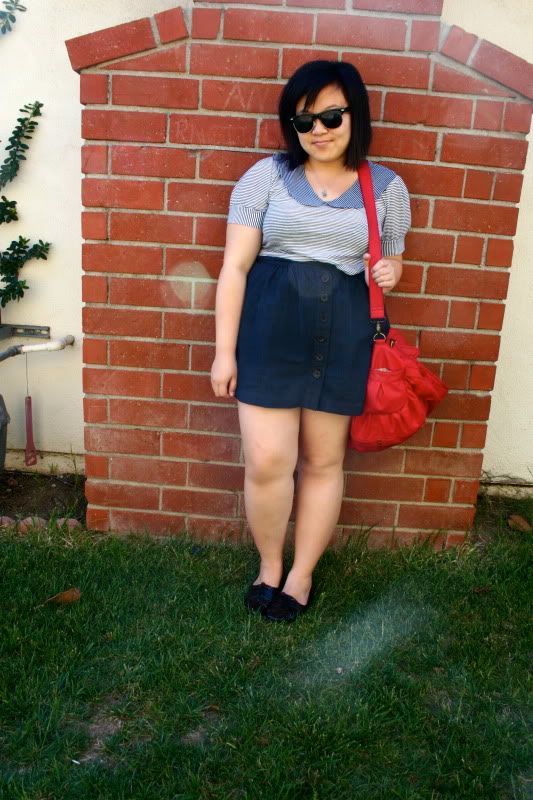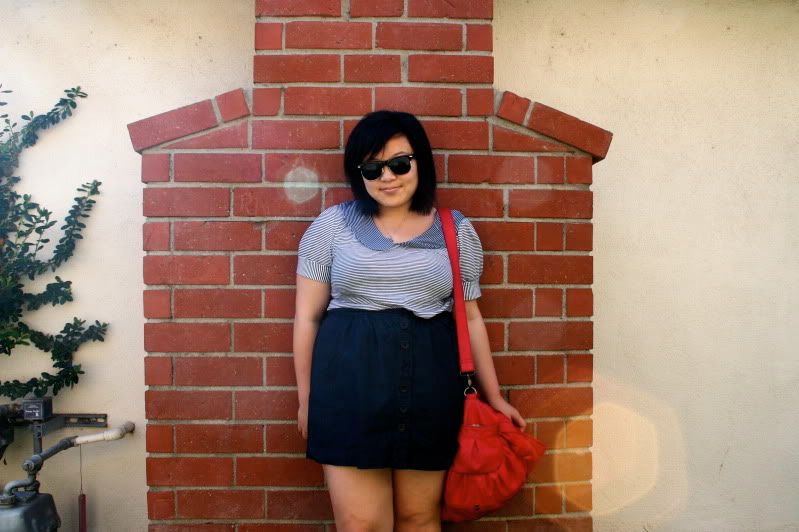 (wearing: everything is from urban outfitters; except the oxford flats which are from payless)

My red bag is alive and well! Last week, my wayfers broke so of course as a California-girl, I needed to replace them immediately! When I got to Urban Outfitters, I was torn between the pair I had before and these pair, so...eventually I got both. I rather like these pair: they're like a mix of a pair of wayfers and a pair of aviators with the unframed metal bottom. I think sunglasses just add an instant cool to any outfit, so I never leave the house without them.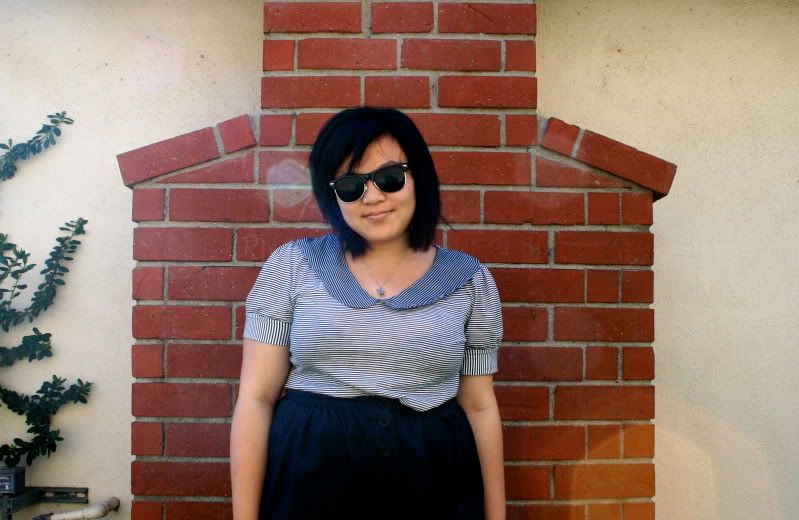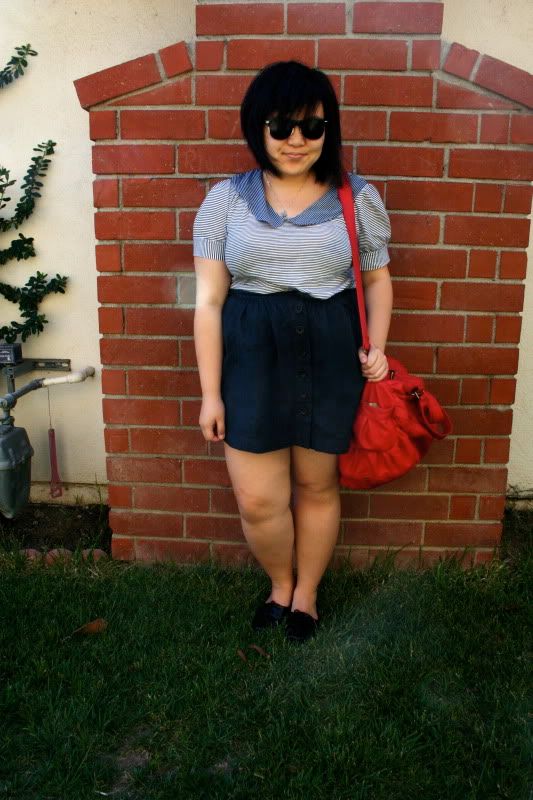 I also bought my first peter-pan collared top! I've been waiting for this top to go on sale and finally my patience paid off! Every time I see an outfit with a peter-pan collar, I go nuts! Don't you just wish they made detachable peter-pan collars so you can add them to any top? I'm pretty sure this will be the first of many to come...
Oh! And do you like the new layout? I did it during one of my insomniac, moody nights. If only I could be this productive on other nights..hopefully I will in the next few days since I have two midterms next week. I can't believe this is the last day of April. Summer is so close I can taste it!
Hope everyone is doing well!
Until next post,
Jasmine
Songs I've been digging:
1. Alive -- Leona Lewis
2. A Beautiful Day -- India Arie
3. Breakeven -- The Script
4. Airplanes -- B.O.B ft. Hayley Williams and Eminem
5. Won't Even Start -- David Choi