Hello!
I am so overwhelmed and touched by all the support and loyalty you all gave me on my decision to move my blog towards a different direction!
Thank you!
Here's to ch-ch-ch-
changes!
It rained randomly yesterday, but the sun was shining magnificently today! Yet, I'm still in tights. I'm just not ready for bare legs yet...Ugh, why do transitions between seasons have to be so awkward?
Especially
the shift from Winter to Spring! You can bet I'll be in tights until the heat is unbearable. I think one reason why I don't want to shed my tights is because I don't have any cute strappy sandals yet. Usually I'm in sandals all year long here in Southern California, but with the discovery of oxfords in the Fall...I've neglected buying sandals.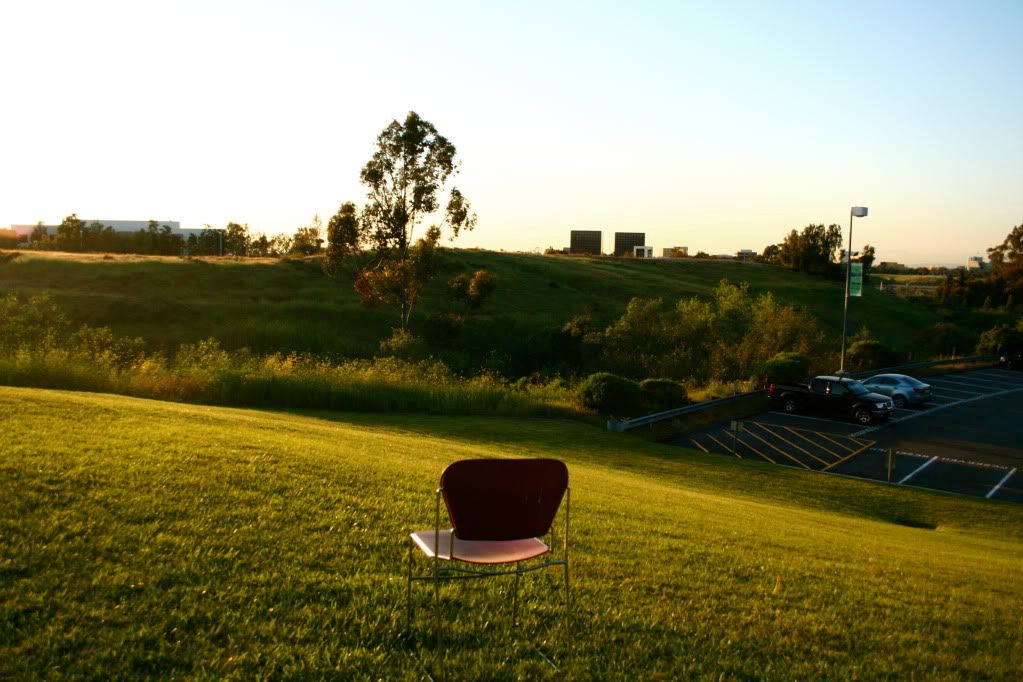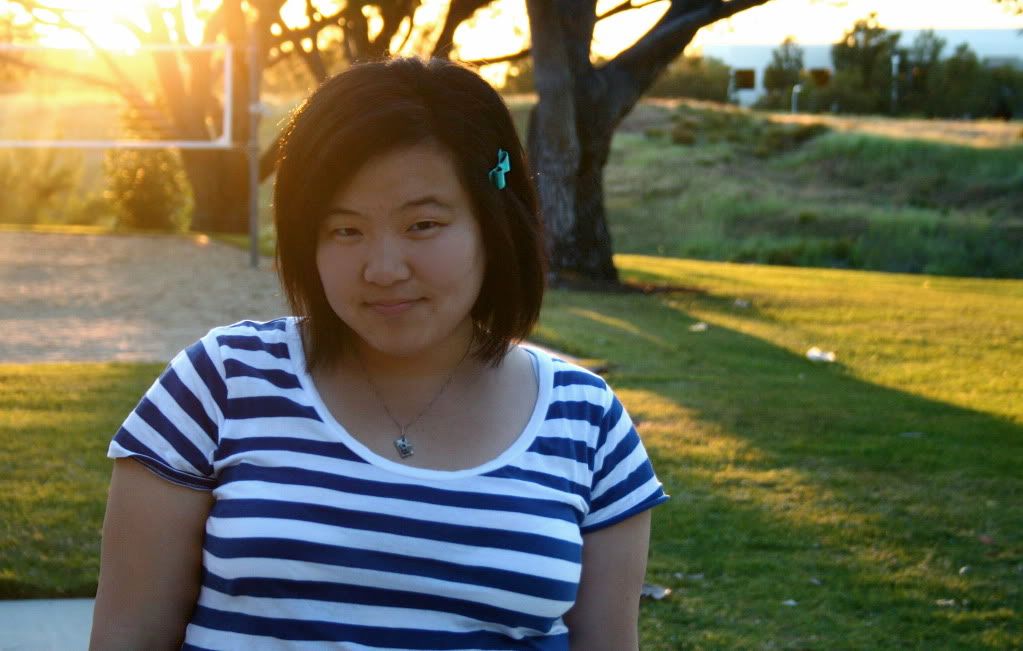 These were taken in the Medical section of my university. This hill had such a glorious view, and it was secluded...or so I thought. While I was searching for something to prop my camera on so I can take outfit photos, I found a table next to a window. Since it was after 6pm, I thought no one was in that classroom anymore, but...there was an entire classroom! Thank goodness Robert called me shortly after to tell me he was off class, so he came and took my photos for me (away from the window...). Phew! They must've been entertained watching a girl prouncing in a royal blue skirt taking photos of a lonely red chair.
(wearing: blue striped top--h&m; green bow accessory--forever 21; blue skirt and saddle oxfords--urban outfitters)

Remember my red bag that I took with me to New York, but the strap broke while I was there? I took it to a leather repair store, and I'm so anxious to get it back on Thursday. As much as I adore my black chain purse...I just feel a cross-body bag would complete so many of my outfits, and it's a lot bigger for me to carry around all my school things. So I ordered another one online and it was shipped today (last bag I'm going to buy for a while...hopefully!)! I just feel the cross-body strap sort of just holds everything in place...Does that make any sense? Oy...I really should invest in some belts.
What can I say? I'm more of a bag-girl--other accessories are just ignored. But I did some thinking today and I think I'm good on bags now (though I am frantically searching for a leather backpack), actual shoes, striped tops (except for a red one), and bows. I think I just need to invest in some new bottoms like a pair of relaxed trousers, more skirts, and a pair of high-waisted shorts. I didn't realize how many tops I have until while shopping, I spotted this top I really liked and was about to try it on, and then I realized I already had it! Eek! Not a good sign...!
Well back to pretending to read my textbooks I go! I hope everyone's week is going well so far!
Until next post,
Jasmine
♬
Currently listening to: Without You Here -- Goo Goo Dolls
♪