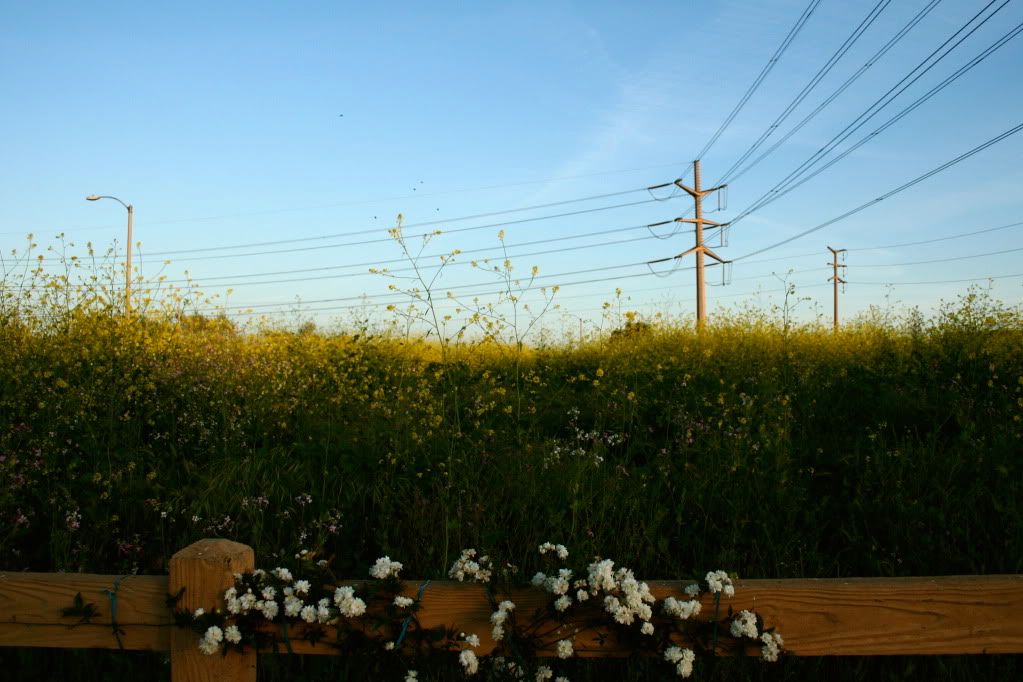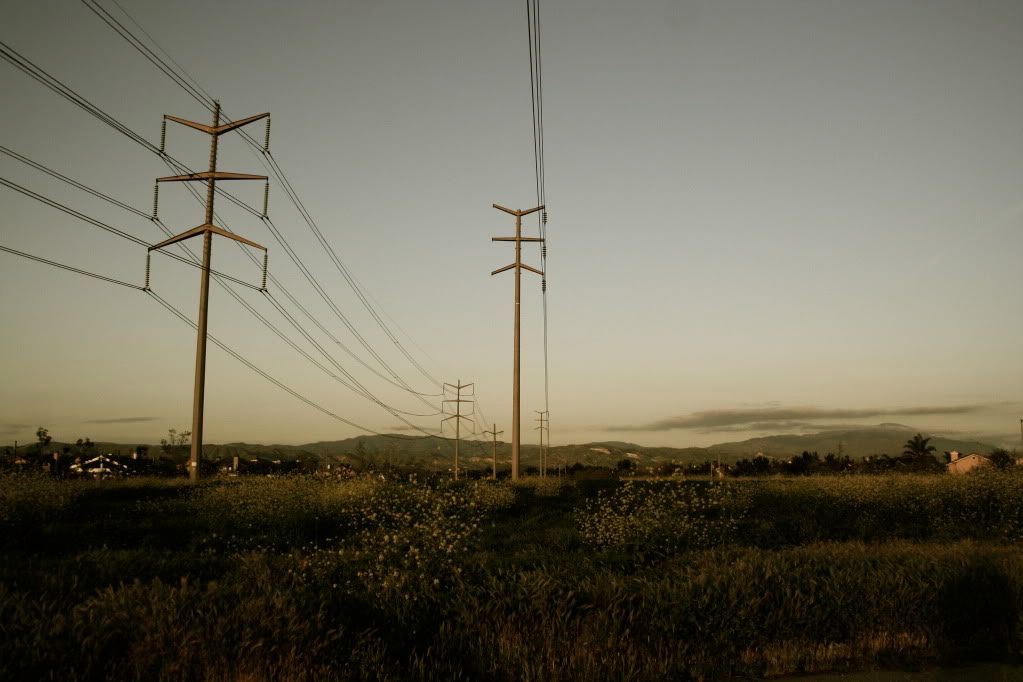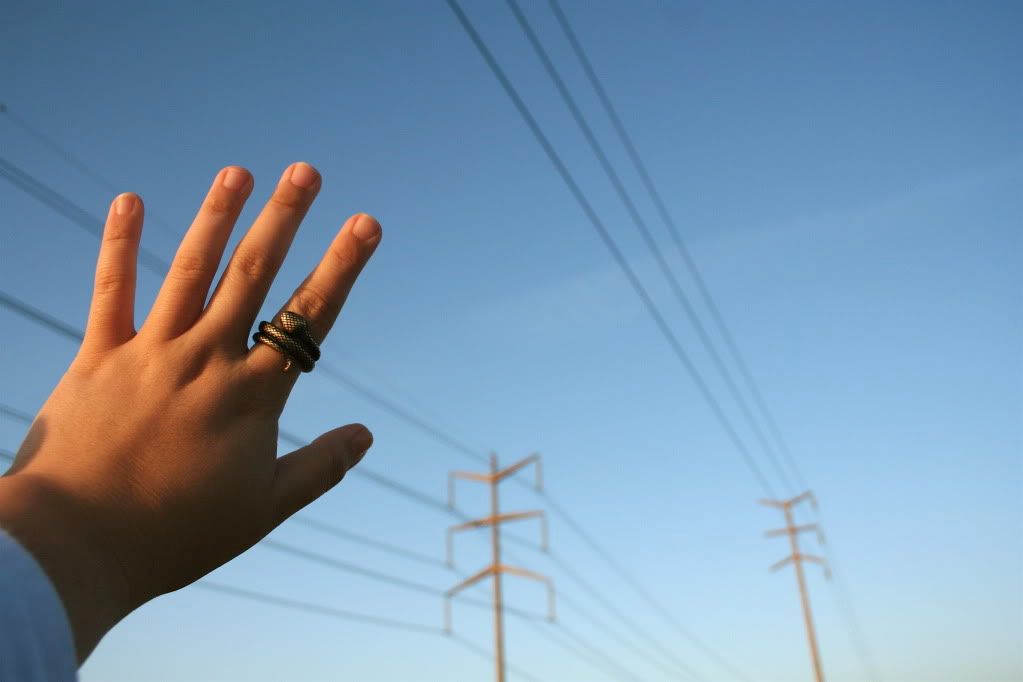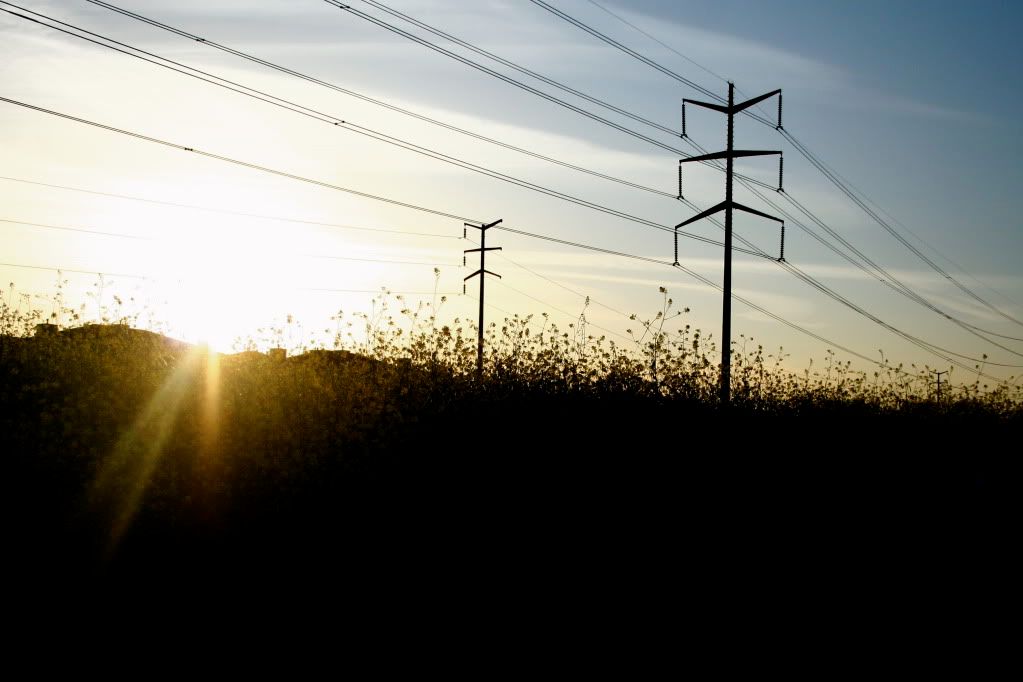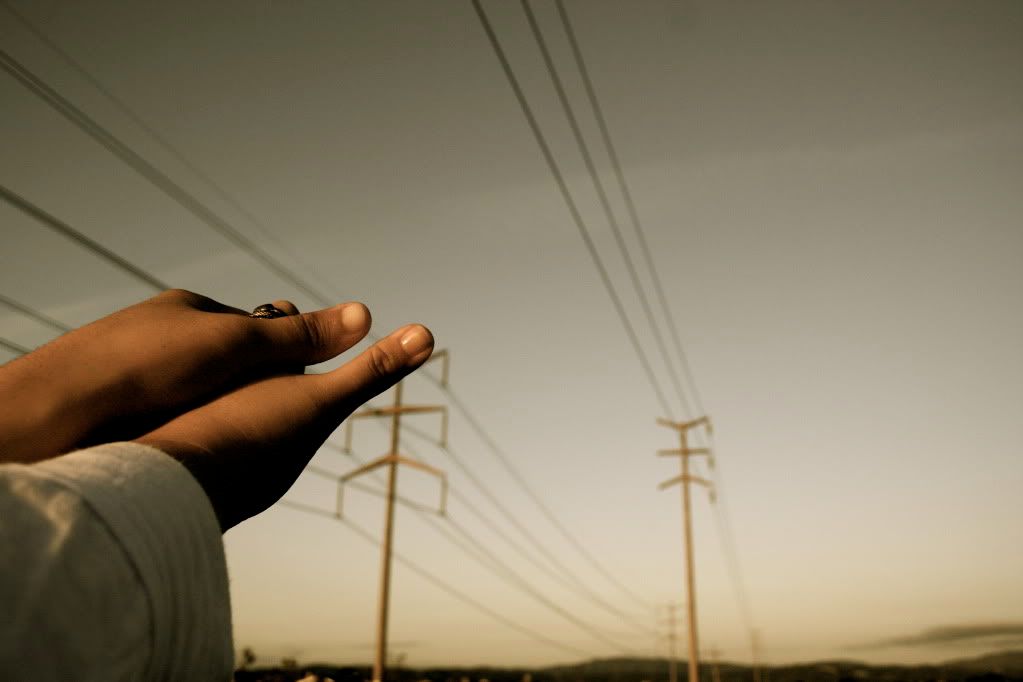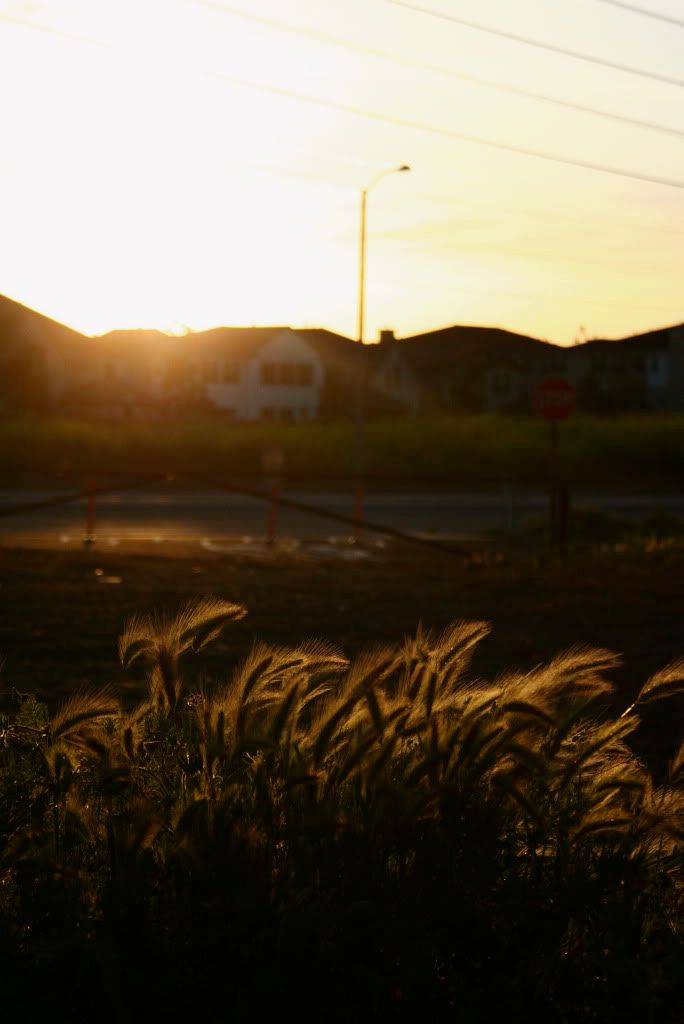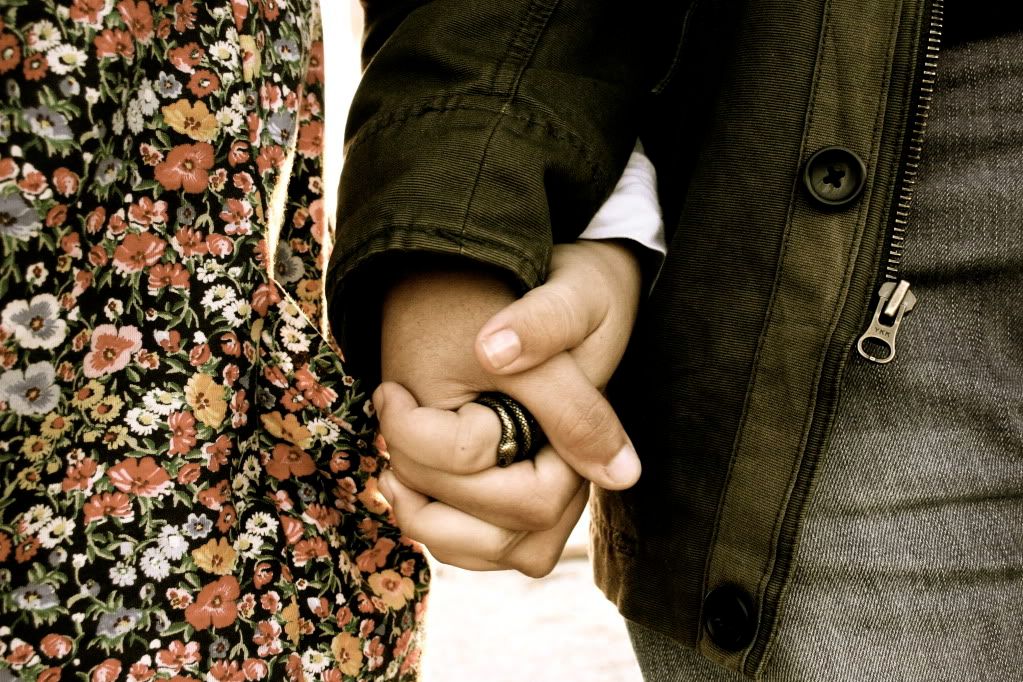 Robert and I have already agreed to replace an hour at the gym with a long walk. We are also doing a "date-night" sort-of-thing where once a week we go to a nicer restaurant. This week we had Ruby's, and it was
so
delicious! I've been craving their Kobe Beef Sliders ever since we had it on Monday! Even though I see him close to everyday, I still feel distant from him at times since we're both stressed out with school. So I think this just allows us to relax and be together.
I don't know what it is about power lines that just enamor me. I've been in this same city for the past 15 years. I've seen it go from rural to urban; from being filled with strawberry fields and orange trees to being filled with sky-scraping apartment complexes and office buildings. As much as this city has tried to put these power lines underground, I'm glad they haven't. The lines remind us of our insignificance, of our vulnerability, of our industrial past.
I snapped these yesterday after my lame apology post. Robert did get some outfit shots of me, but my outfit didn't go with the scenery. I'm way better behind the camera than in front of it. I guess you can get a gist of my outfit though. I am loving my Zara skirt and almost bought the other color yesterday since my size was available, but didn't because I thought I'd find something better at the H&M Garden Collection. I didn't. This is also one of my new rings that I got over Spring Break! I've been searching for a snake ring for a while, and I found this at Target of all places!
When I read that Diane of
Darling Darling
moved to a
new blog
that wasn't as focused on fashion, and was focused more on her experiments with film and just random things she loves, I have been juggling the idea of moving my blog into more of that direction. I just hate that nagging feeling in the morning to dress blog-worthy, and then later feelings of frustration to find time to document these blog-worthy outfits, or guilt that my outfit that day is
not
blog-worthy. I don't do well under pressure, so I think I'm just going to relieve some of it by diluting the fashion aspect with other things like photography and my discussion posts. I might lose some followers over this, but I gotta do what makes me happy. This change could be tentative. I've realized that I can't control or plan everything. I really just got to go with the flow.
What do you guys think of this "plan?"
Until next post,
Jasmine