Giveaway closed on April 01, 2010 at 12 A.M.
Hello!
I am starting to feel rested and refreshed! Thank you all for your sweet and encouraging comments on my last post. I went shopping yesterday with my bestie and while I didn't really buy anything, I did try on different looks. I just haven't found that
thing
yet...maybe today :) I did find something for this giveaway though...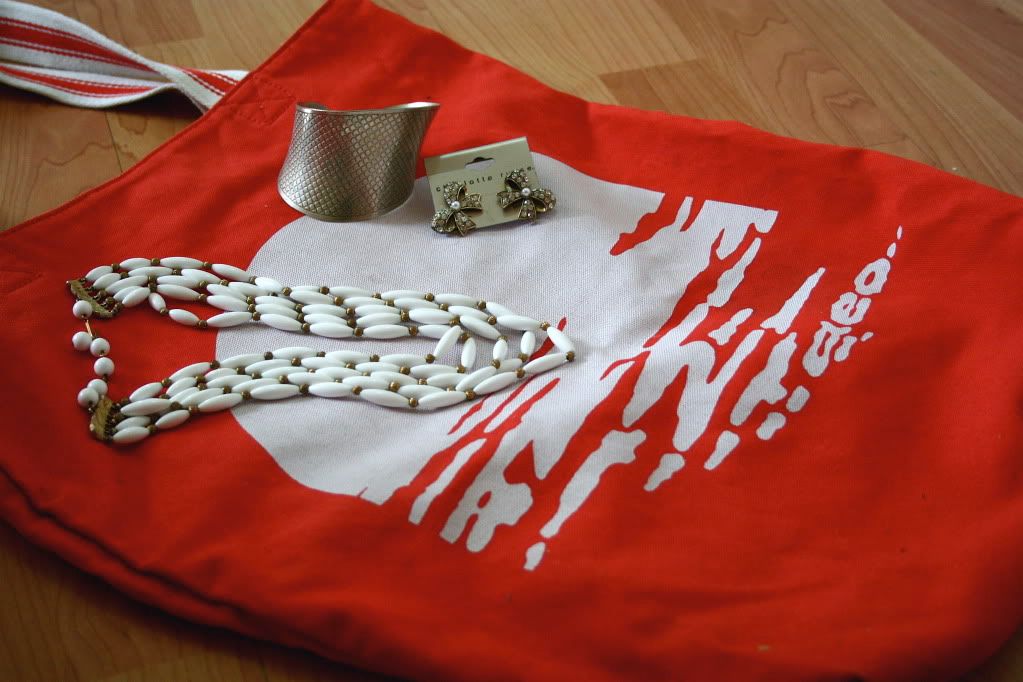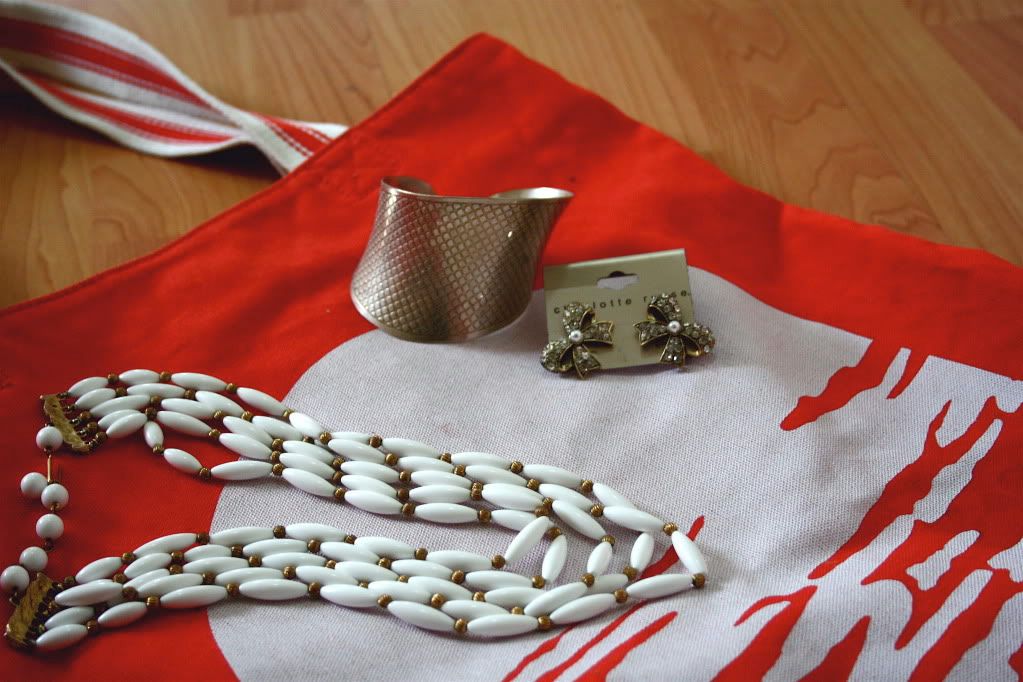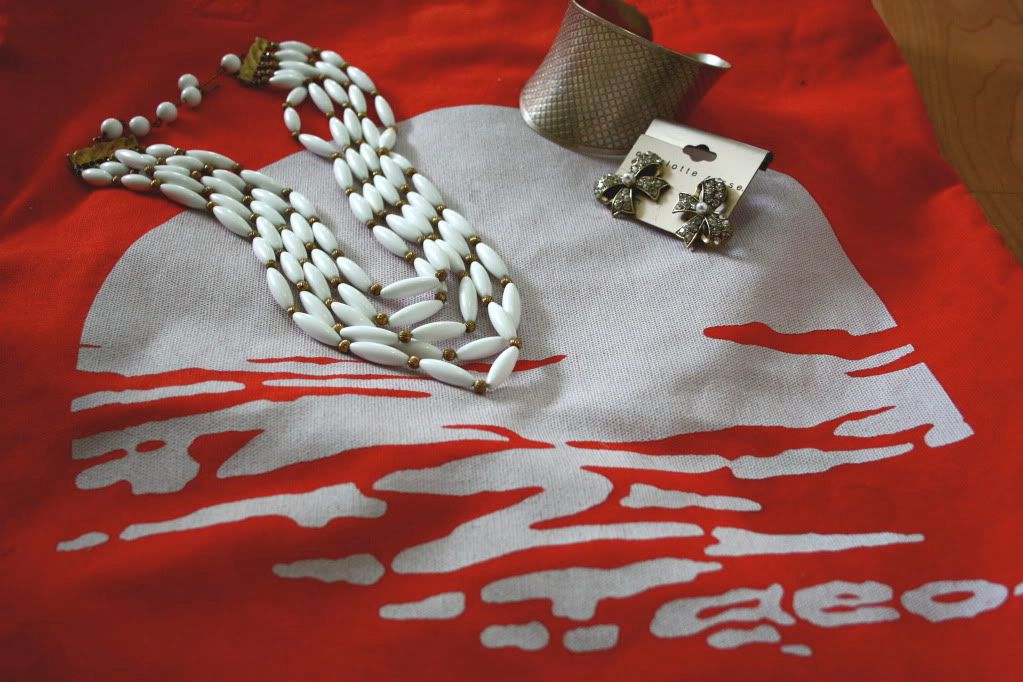 To celebrate the coming of Spring and my reaching of 100 followers, the winner of this Spring Giveaway will receive:
1.
A red graphic tote from American Eagle Outfitters

I bought this tote a looong time ago, but never really got around to using it. It's a bit beat up from going through cycles of closet-cleaning, but I was just never able to let it go. But I'm sure one of you would make better use of it! With the cool sunset print, it'd be the perfect beach bag this summer!
2.
Vintage Bib Necklace
that I won via Chictopia Rewards
3.
Vintage Bangle
that I won via Chictopia Rewards

I tried to style these but they're just not me! Maybe the next person can give it a go! Though the bangle does make an amazing paper weight...
4.
Bow Earrings from Charlotte Russe

I bought these yesterday. Since my ears are
not
pierced, I want to style these vicariously through the lucky winner :) They're so cute! Ah!
Spring Giveaway Requirements:
1. Leave your name and your email address.
2. Because this giveaway is to thank my followers, you must be a follower (either thru google reader or bloglovin').
3. Tell me your favorite flower (mine is the sunflower!).
4. Canada and U.S. residents only! Sorry to my international readers, maybe next time!
The winner will be randomly chosen through random.org.
Giveaway will end on April 01, 2010.
Good luck!