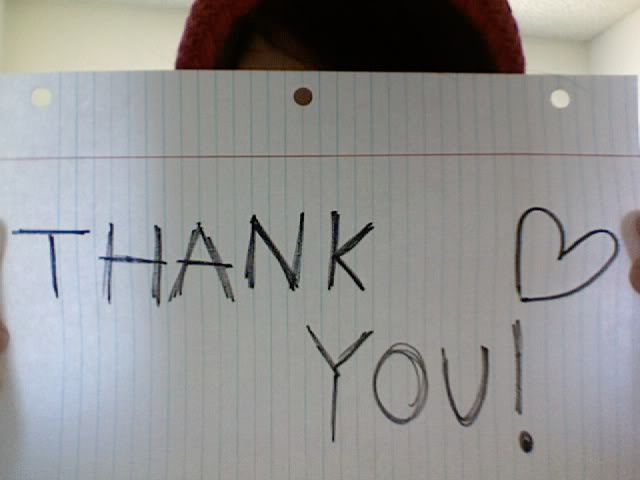 Hello!
So first off, I want to thank all my readers! I have officially hit
100
followers, and am already thinking of ideas for a giveaway! Thank you, thank you,
thank you!
You don't know how happy this made me yesterday!
There won't be any outfit post today or for the next few days since I have finals on Tuesday and Wednesday, but I am so excited for Spring Break! I have so many plans that I know it's going to go by too quickly as always. The weather is pretty warm now (80+ degrees) too! I am seriously considering just sitting outside to study, but with all the people walking by, it'll be super distracting. I hate it when the weather is perfect outside and you have to stay inside to work or study.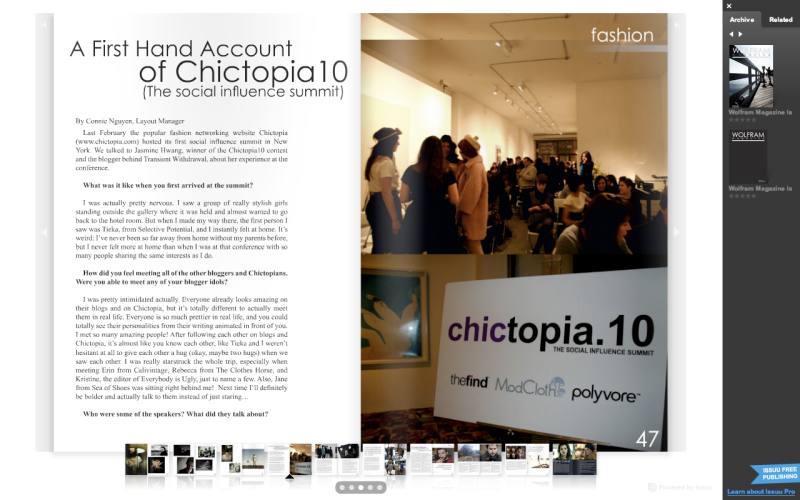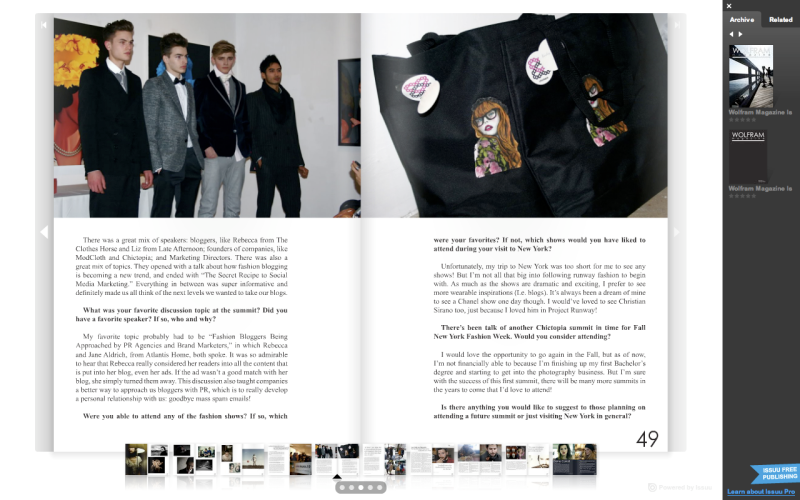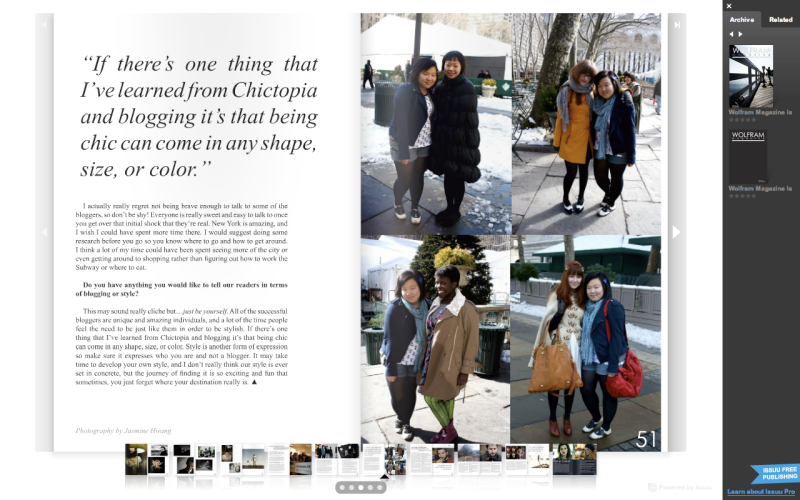 Also, check out my first magazine
feature
! Wolfram Magazine is a new online magazine based here in Orange County, and I am honored to have a six-page spread! I loved this issue, especially the 24-hours of New York City photography spread!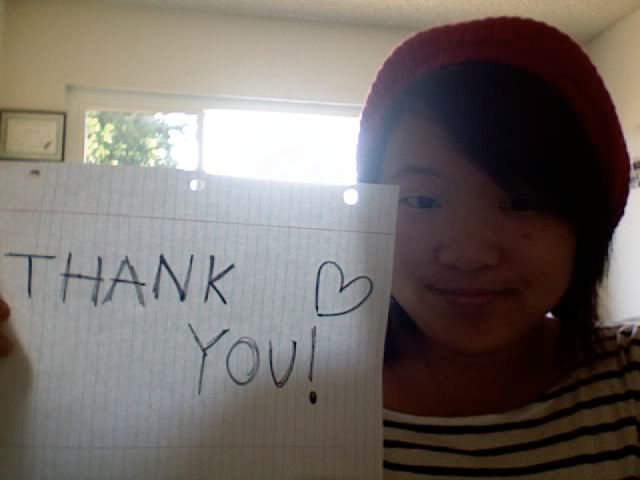 I also just redeemed a pair of oxford flats via Chictopia Rewards! Finally a reward I'll probably wear a lot! The bracelet and the necklace that I redeemed before didn't turn out to be very "me," so I'll probably give them both away here :)
I really must get to studying now. I wasted the entire weekend, and my friends and I are having a BBQ tonight since some of them are on Spring Break already. Ahh! I haven't had Korean BBQ in so long and always salivate when
Kristy
mentions it on her blog. Yum!
Until next post,
Jasmine
PS. I am currently obsessed with this song:
Pyramid -- Charice ft. Iyaz
. I'm not really into mainstream music, but I'm a sucker for ballads. I'm glad an Asian is finally breaking into the music industry.
"Wishing every moment froze
Now I just wanna let you know
Earthquakes can't shake us
Cyclones can't break us
Hurricanes can't take away our love.
"