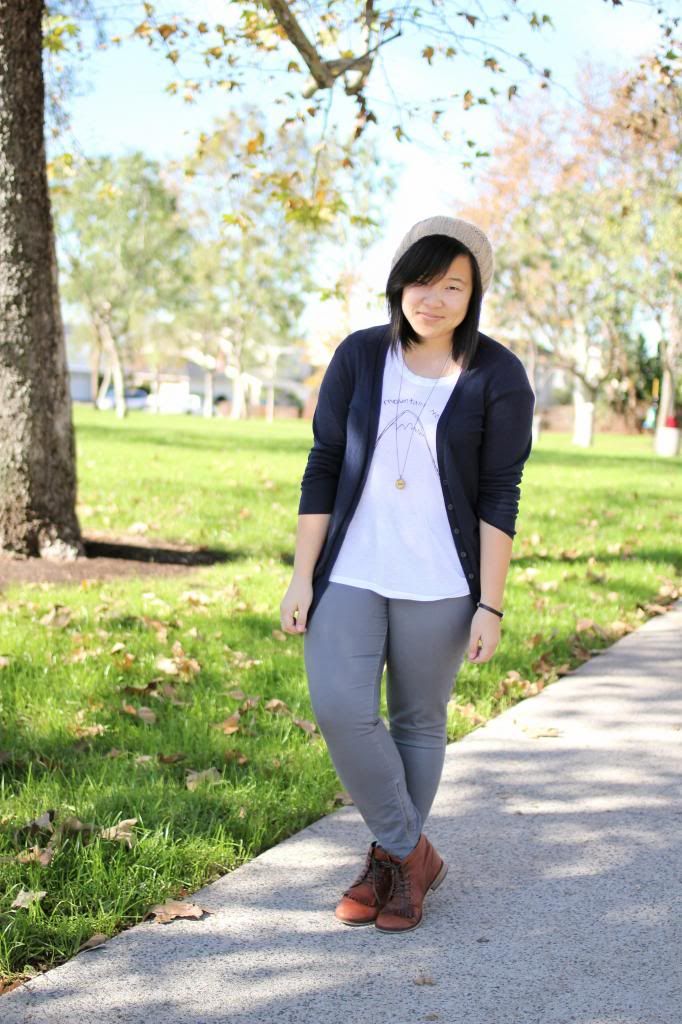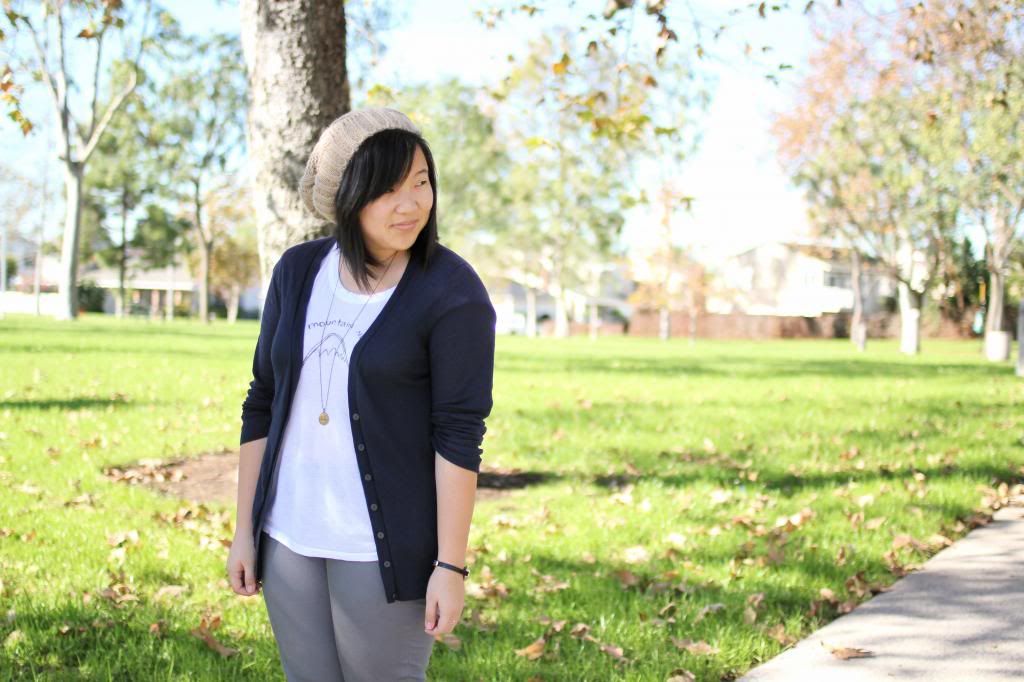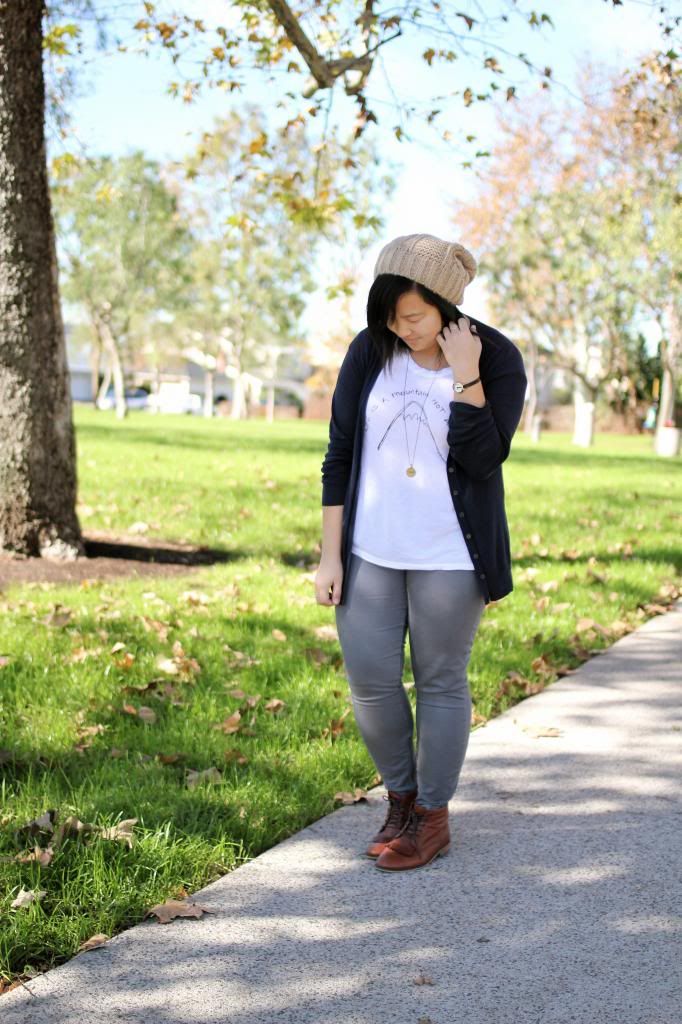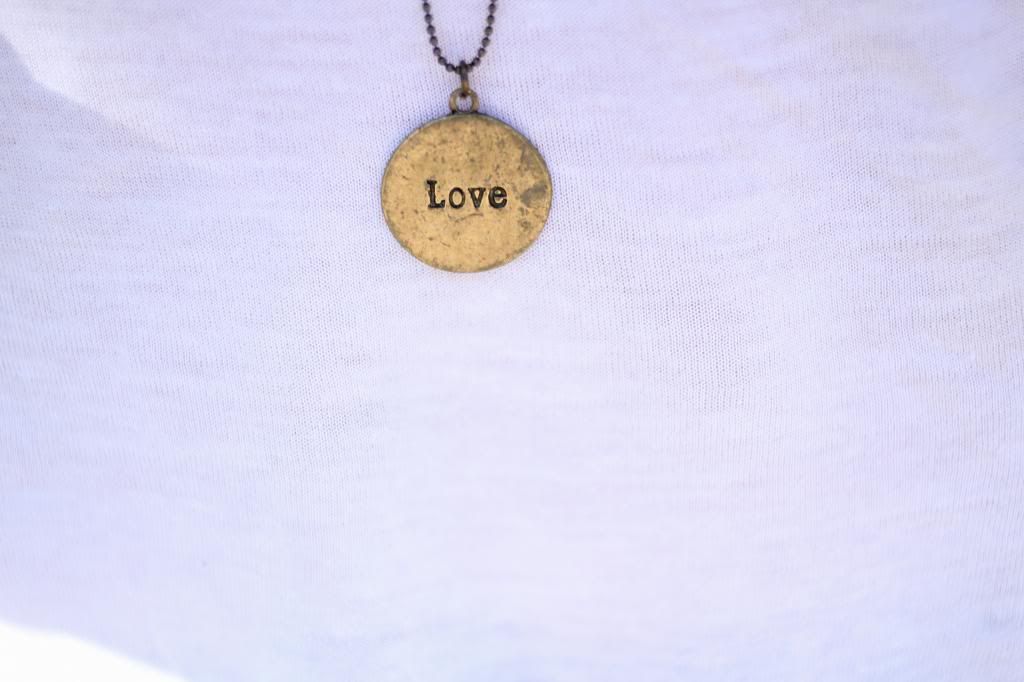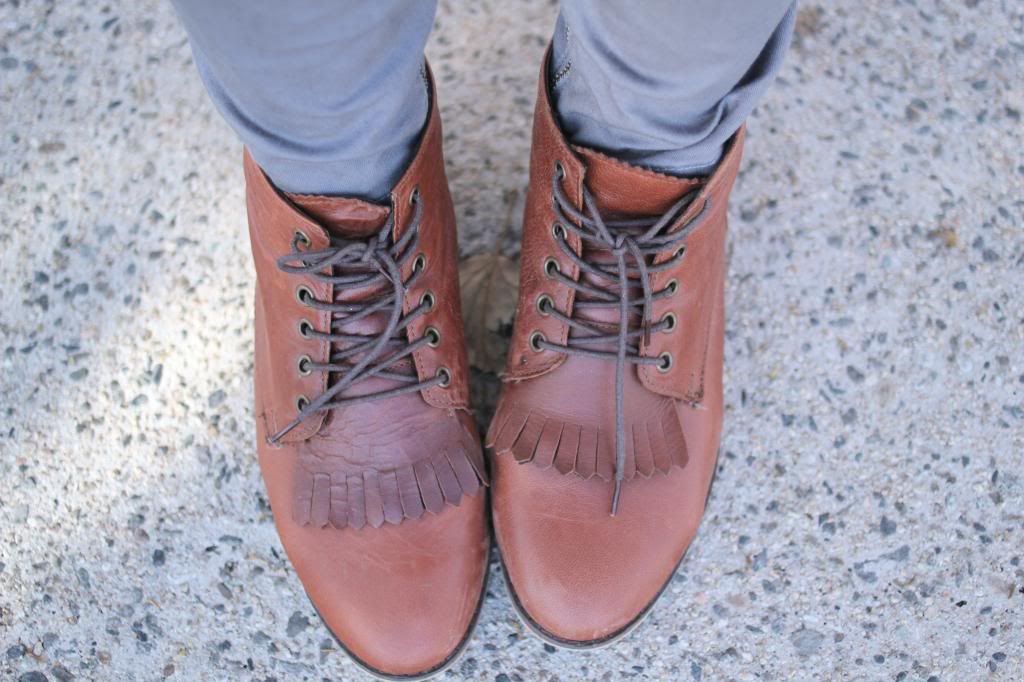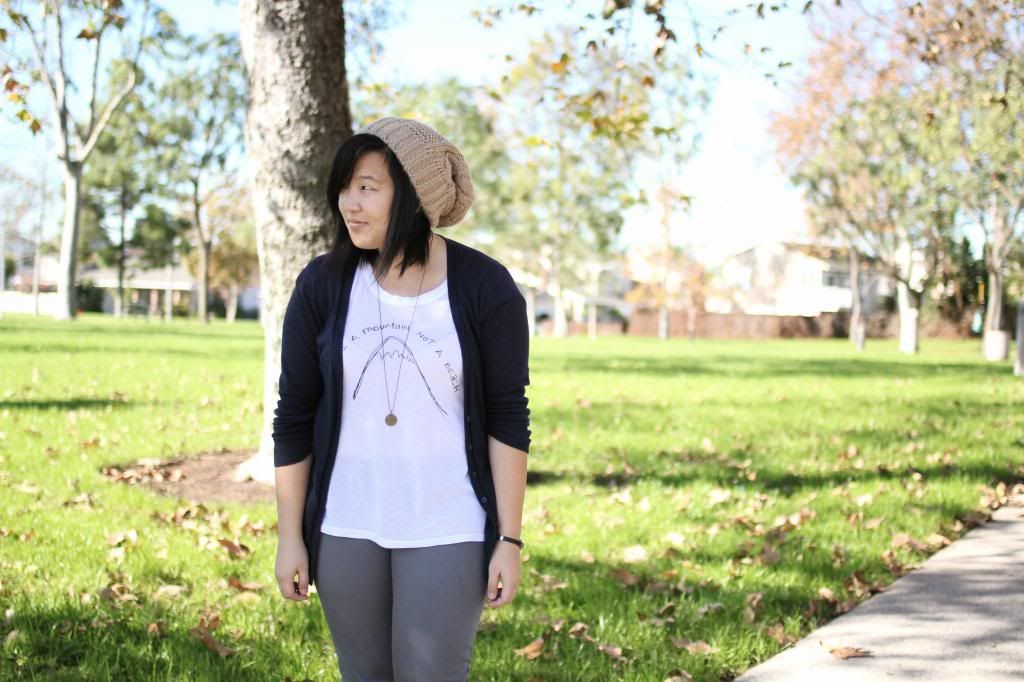 I felt like such a hipster in this outfit, and I kinda liked it. I thought I knew my style, but ever since I became single, I can feel it changing it all over again as I'm rediscovering myself. I never thought I'd embrace the more grungey look, but lately, I've been gravitating towards all things dark and studded and slouchy. My Fall/Winter goal this year was to find a slouchy beanie and I finally found it on Wednesday! You should probably get used to seeing it in future posts too. I already warned you about the boots.
Between catching up with friends and enjoying my time off school and fieldwork, I haven't found the time to sit down properly to construct a reflection post about this past year. As much as I would like to do just that, I'm also just ready to say goodbye to 2012 and have a fresh start on Tuesday. All I can really say about 2012...what a year! It was so unpredictable, pivotal, and for a lack of a better word, just crazy--but all in the best possible way. With all the changes that came my way, it definitely tested me, but I think I came out of it a stronger and better person. I couldn't have found a better shirt to symbolize this past year: "Life is a mountain not a beach," and at least for now, I feel like I'm standing on the top of that mountain and with the best friends at my side. Bring it on 2013. I'm so ready for you.
If I don't get to posting before the new year begins, I want to wish you all a fun and safe new years!
Until next post,
Jasmine
rings - brandy melville and madison bleu
necklace - brandy melville