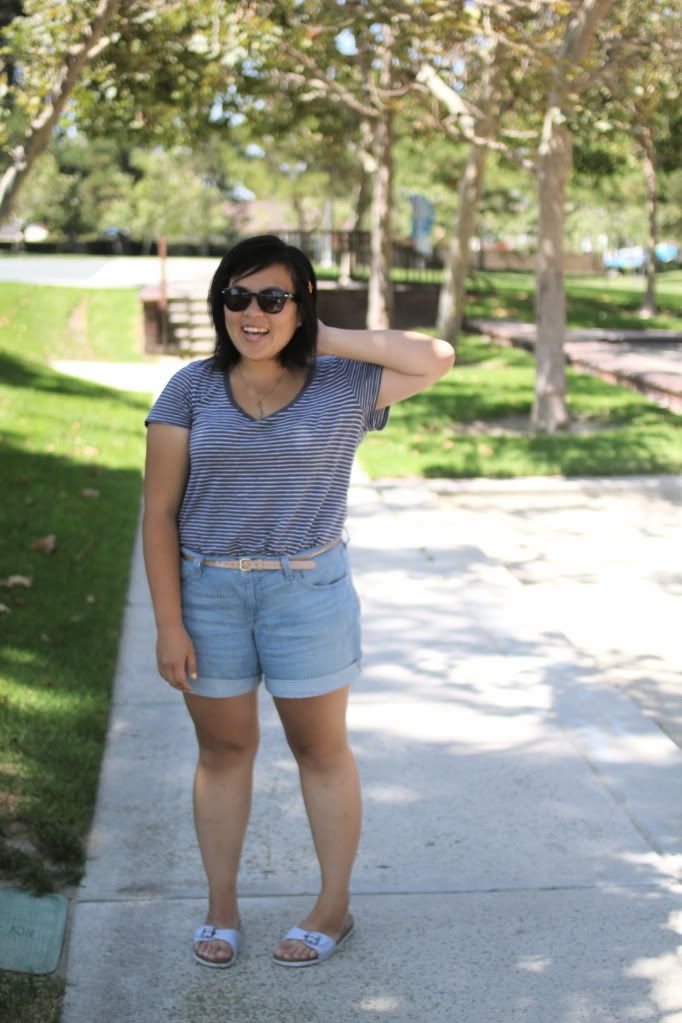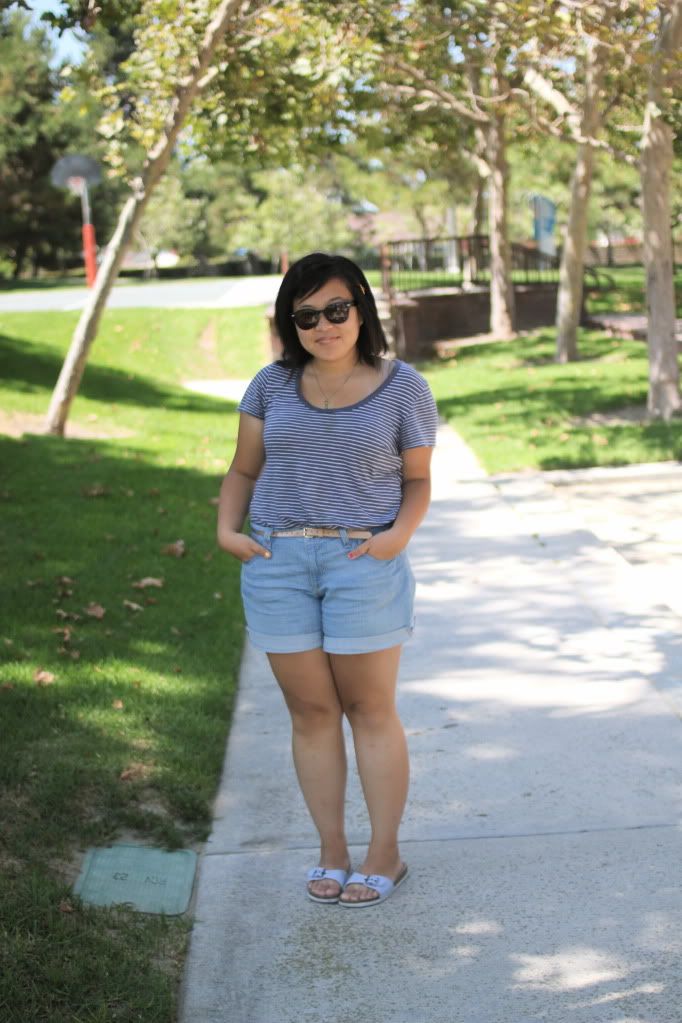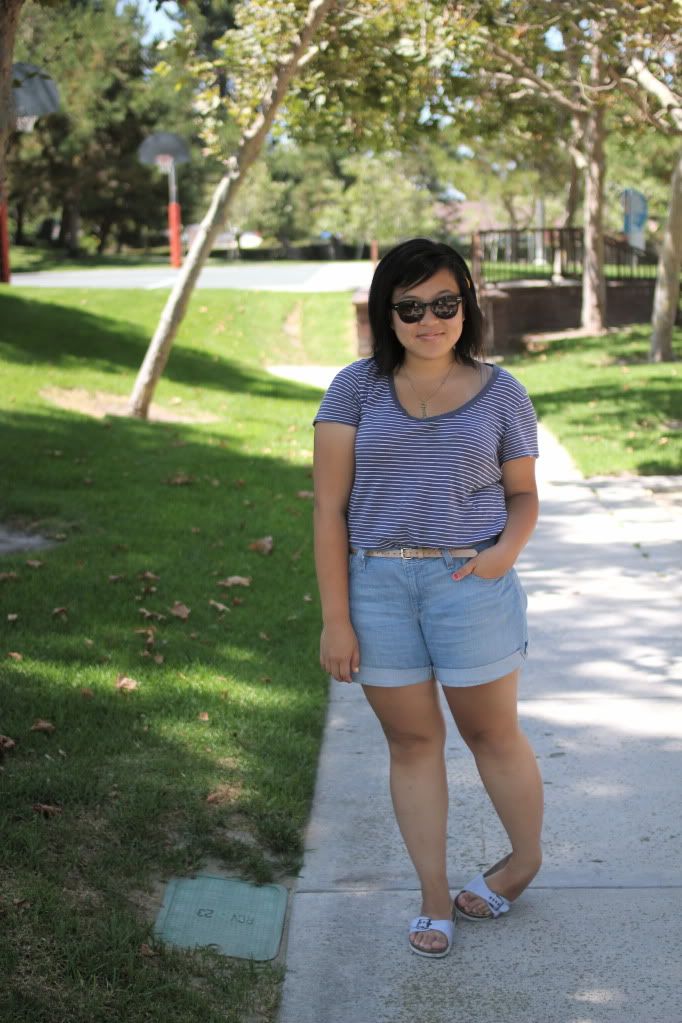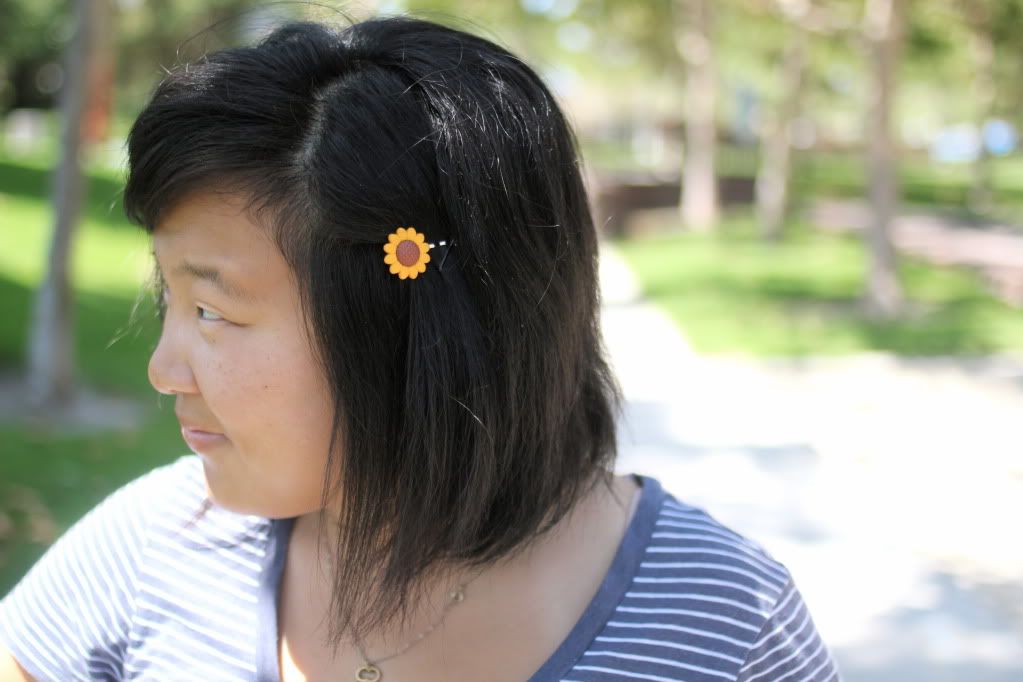 top, belt, and shorts -- gap / shoes -- cotton on/ flower hair pin -- etsy

Hello!
So I know I said I'd try to get out of my current summer uniform of shorts and a striped tee, but I just can't. It doesn't make it any easier having parts of my closet in my brother's room and the some parts in boxes in the living room while my bedroom is being painted and getting new flooring put in right now. Just bear with me for a little while longer, at least until I'm not room-less anymore.
I've realized that I have stopped wearing bows in my hair. I already look really young so I don't want to make myself appear even younger. I look like I'm 12 in these photos. It's weird being in this transition from young adult to adult. I'm turning 22 in December and I don't really know where to shop anymore. I'm too old for places like F21, but too young (and too poor) to shop at places like J. Crew. While cleaning out my closet, I realized that the majority of clothes I was giving away were things from F21. I have just recently sworn off from F21. Why shop there when I was able to get these shorts for $5 from Gap?
Until next post,
Jasmine