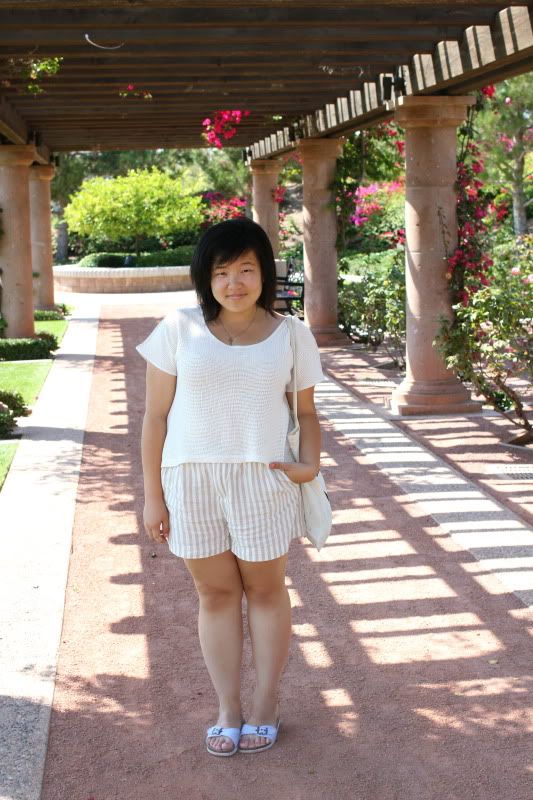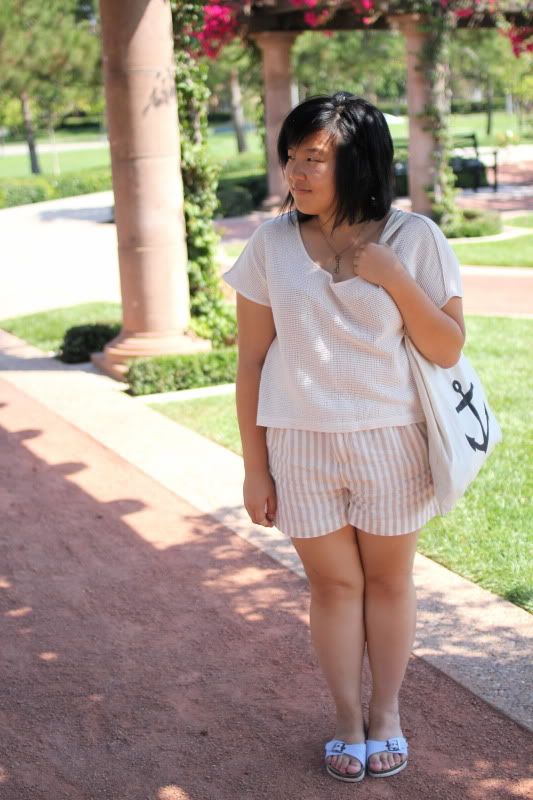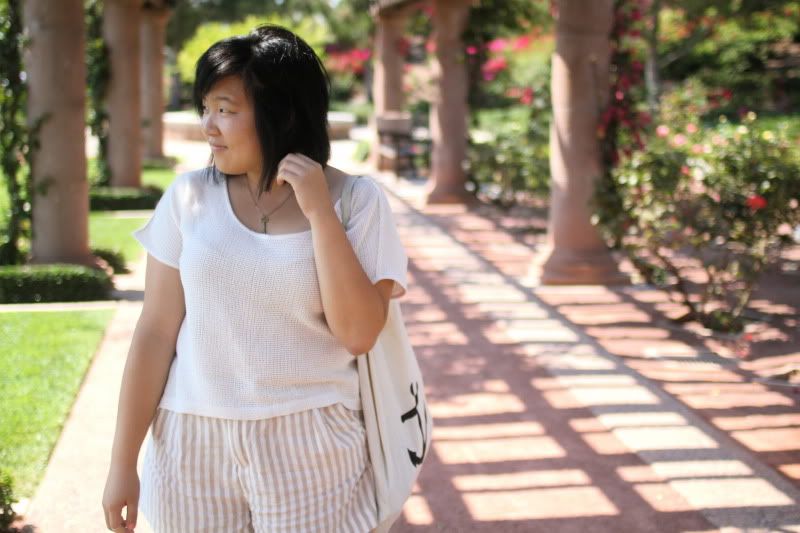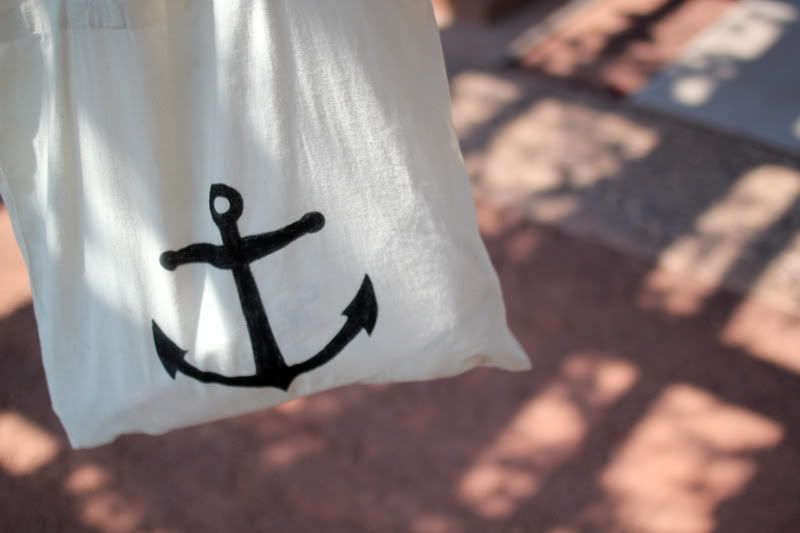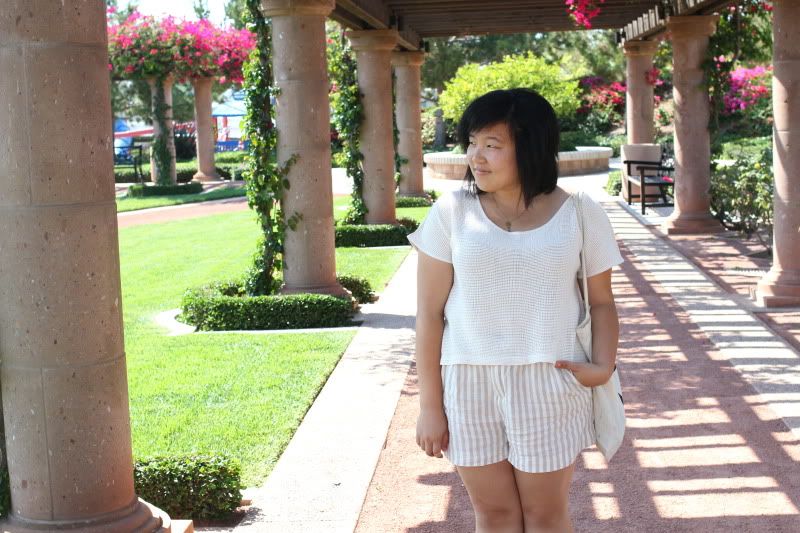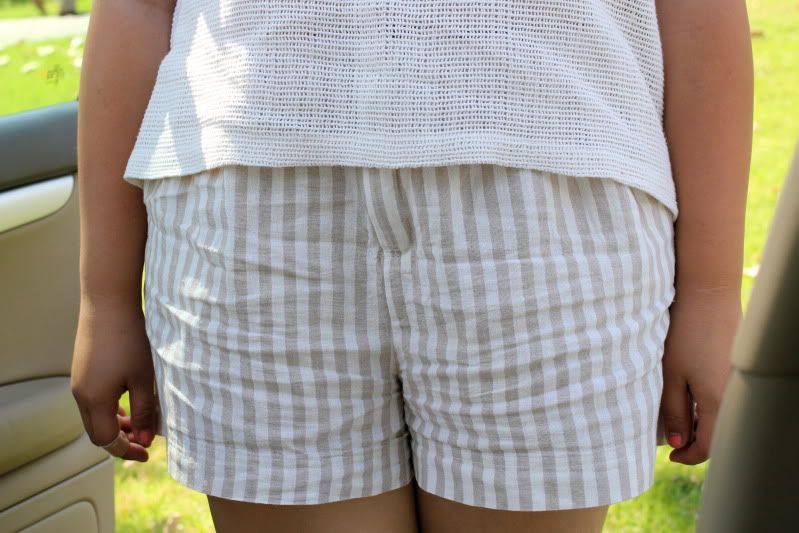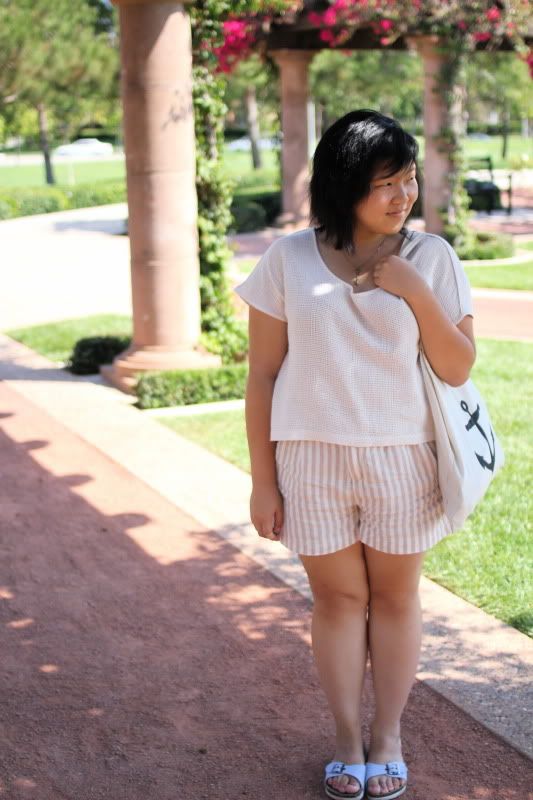 top - uo / shorts - f21 / tote bag - lulu letty / sandals - cotton on
Hello!
I bought these shorts at the grand opening of Forever 21 at South Coast Plaza a few weeks ago, so yes, they were taken out of my $100 Summer Budget. You can't really tell because my crop top covers it, but they are "truly" high-waisted. Normally I just wear shorts and pull them up a bit so they appear to be high-waisted, but with these, they naturally sit on my waist and I love them. They're so comfortable and light. I love that they're striped--another
double striped
look anyone? Sorry for the wrinkles, we took these while we were on a study break. It felt really weird wearing such a neutral outfit since you all know I love my color, but Robert hurried me out the door before I had time to pile on some accessories. I have been living in shorts in general this past week. Once July 4th weekend hit California, it has truly started to feel like Summer with 90-degree weather and whatnot. Skirts are more breezy, but shorts are easier to play in!
I will be back on Monday with a better outfit after my exam is all done with! Wish me luck--I'll probably need it. I am so excited to get this exam over with so my Summer can truly begin. Beach days, pool parties, Harry Potter midnight premiere, ice cream dates, picnics in the park, etc.--here I come (soon)!
Have a wonderful weekend!
Until next post,
Jasmine