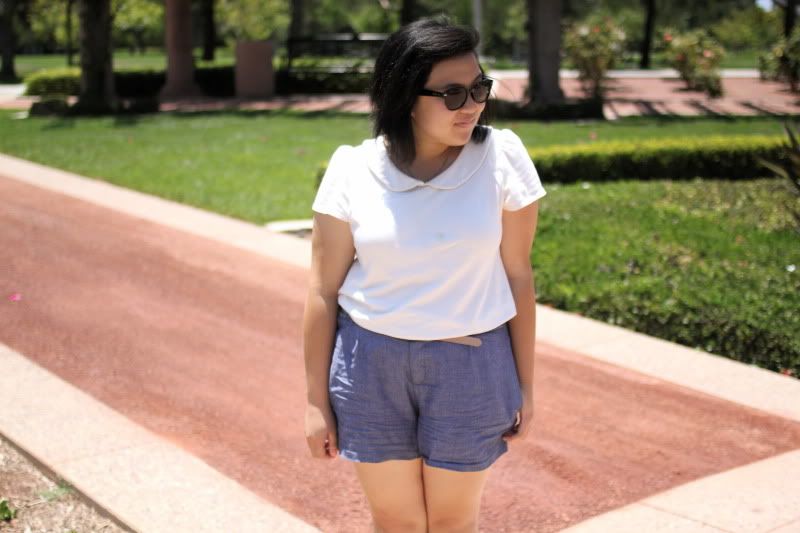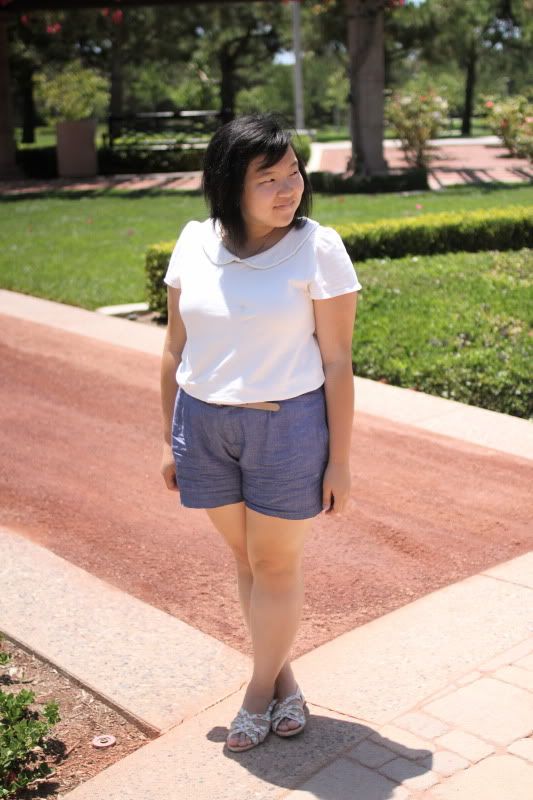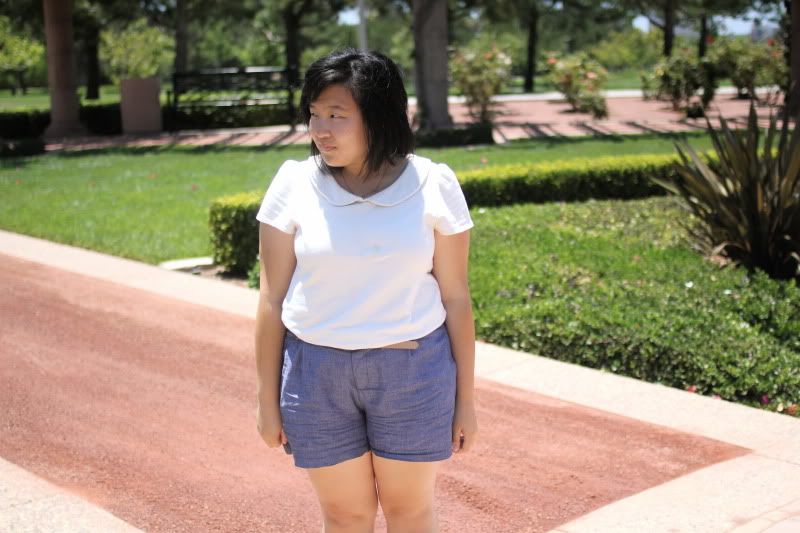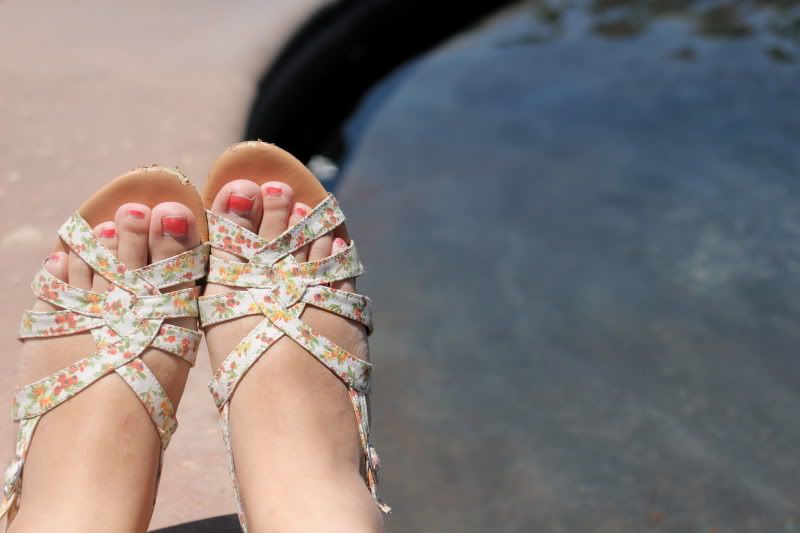 top and shoes - uo / belt and shorts - gap / sunglasses - rayban
Hello!
I had a "The Hills" moment when Robert caught me trying to straighten my shorts with my hair straightener. In the end, I gave up and realized that my shorts would've been wrinkled through out the day anyway. These shorts were taken out of my $100 Summer budget and have been heavily worn since I got them a few weeks ago. They were only $9 from Gap! I love Gap sales. It's always hard for me to leave with nothing from there, especially now that I'm trying hard to stick to a budget. The other day I almost bought denim shorts from there for $10 but refrained since I shouldn't be buying too many bottoms now that I'm in between sizes. I'm finally out of my 2-month plateau and starting to lose weight again! It's kinda crazy that soon I'll be back at my high school weight!
I hope you all are having a wonderful week! Life has been really, really good lately. It turns out I most likely won't start my job until September when the school year begins, which suits me just fine because I'm having way too much fun swimming at the pool, riding my bike, watching movies at the dollar theater, and just doing Summer things. I know having such a summer is a blessing and will become rare as I get older so I'm trying to soak in everything that I can.
Until next post,
Jasmine