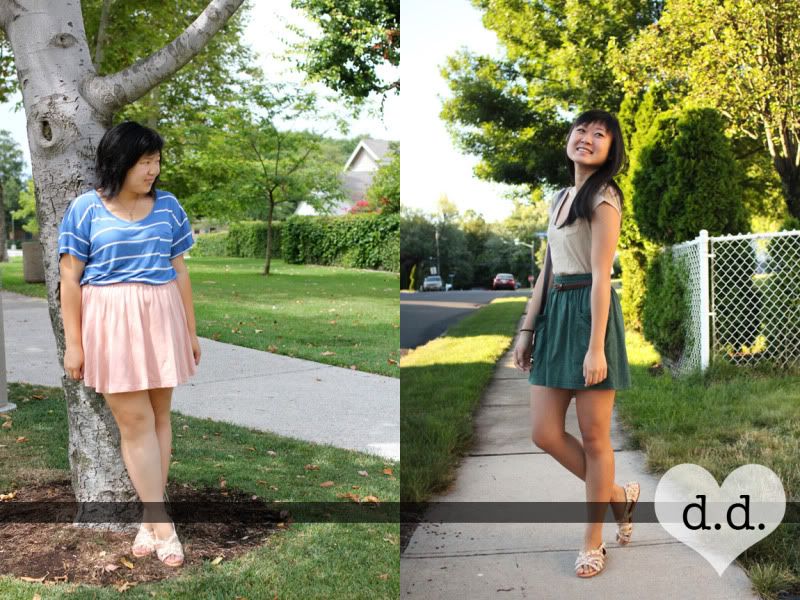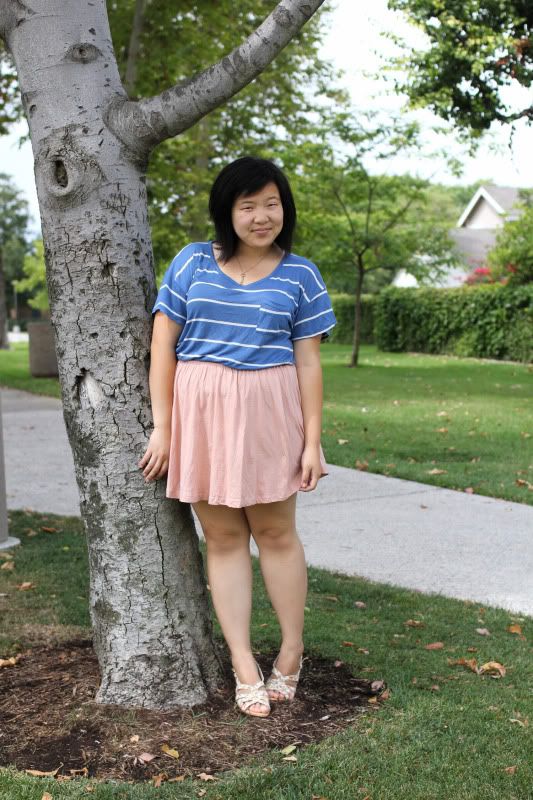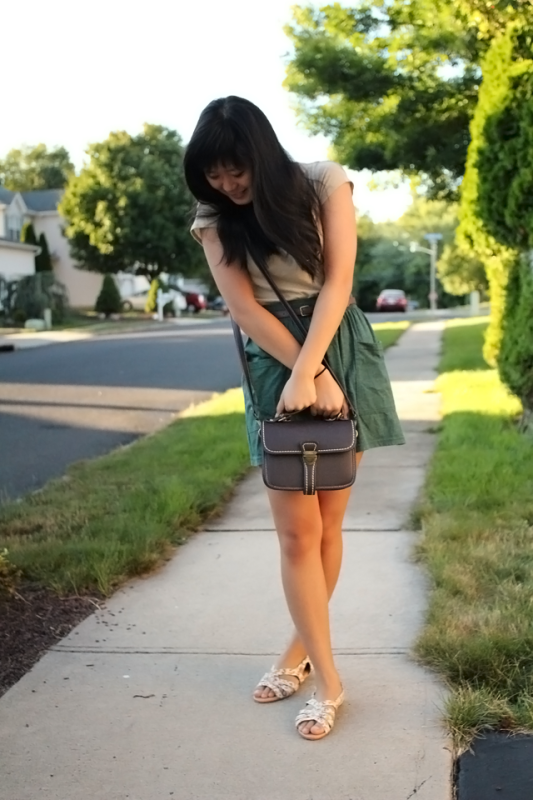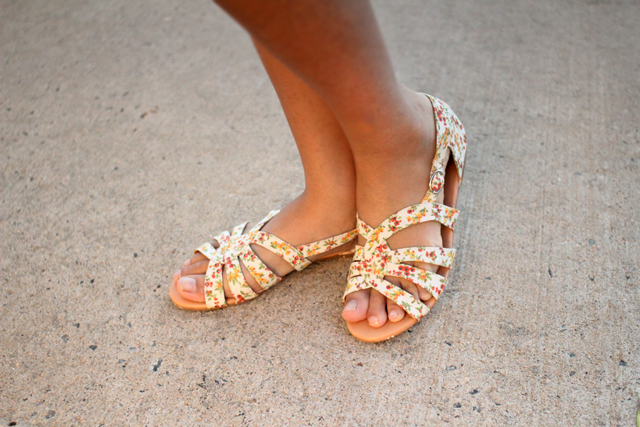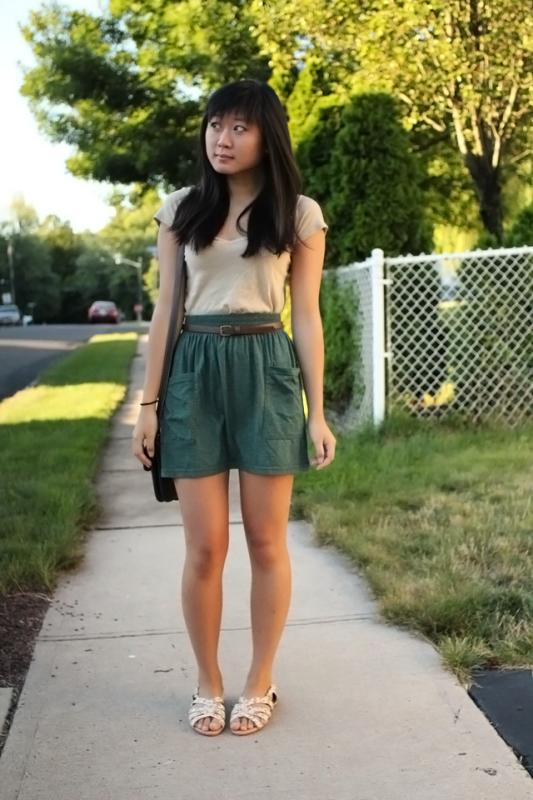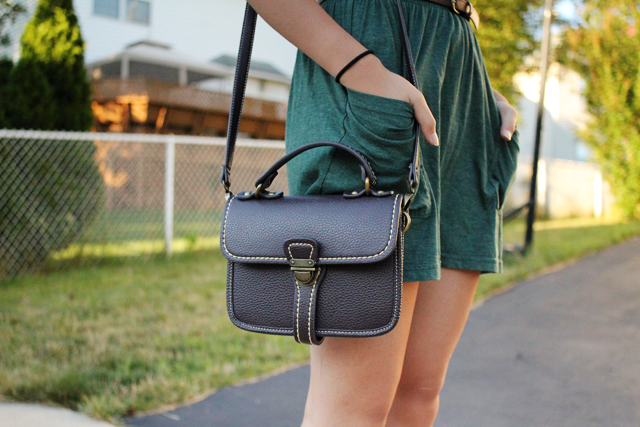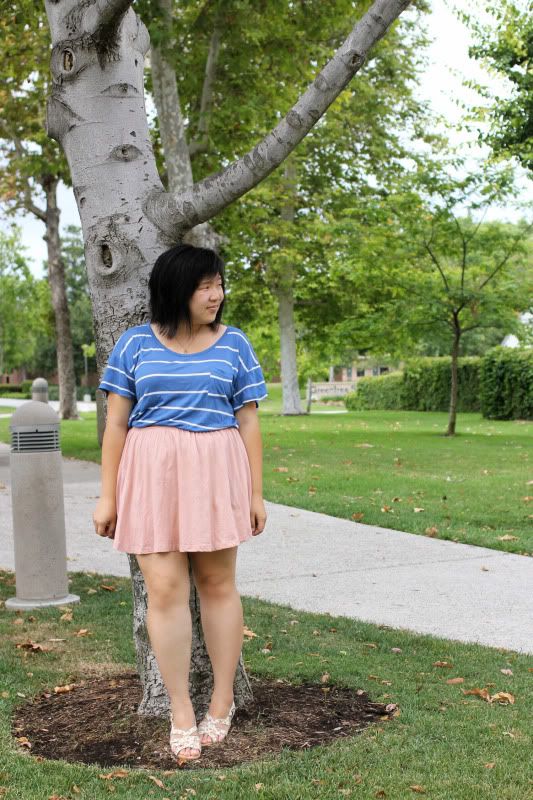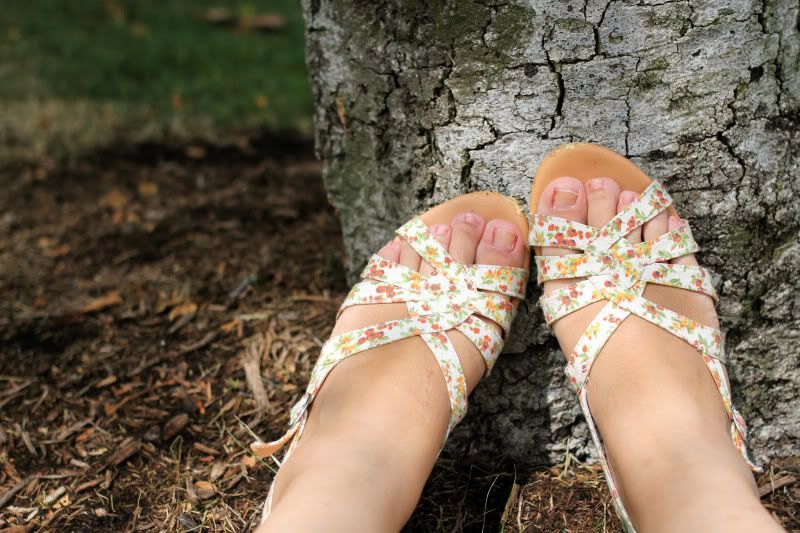 me: top - f21 / skirt - h&m / sandals - uo
jen: top - zara / skirt -- american apparel / belt - h&m / sandals - uo
Hello!
So I know I'm more than a day late in posting this, but yesterday was devoted to standing in line awaiting the midnight premiere of Harry Potter (which was indescribably amazing). I'll do a separate post on yesterday. So in short, I didn't get to post here, but I'm sure most of you saw it on
Jen
's blog anyway.
When deciding on which
Dynamic Duo
item to style next, we both wanted to style an item we haven't styled before. We've done dresses, tops, skirts, hair bows, rompers, and necklaces until now. That left shorts and shoes. When we saw these sandals on UO's website, it was a no brainer that we choose these pair of delightful sandals. Normally I don't give much thought to shoes. They're the last thing I quickly slip on before rushing out the door. I usually don't purposely choose shoes to go with my outfit so it was different thinking about the shoes first and then the outfit. I've been wearing these sandals a ton before debuting them here on my blog. They're incredibly comfortable and give simple outfits (like Jen's) a bit of interest with the cute floral print. I wonder what our next DD item will be. Anybody care to give us some suggestions?
Have a wonderful weekend everyone!
GO WATCH HARRY POTTER. NOW.
Until next post,
Jasmine