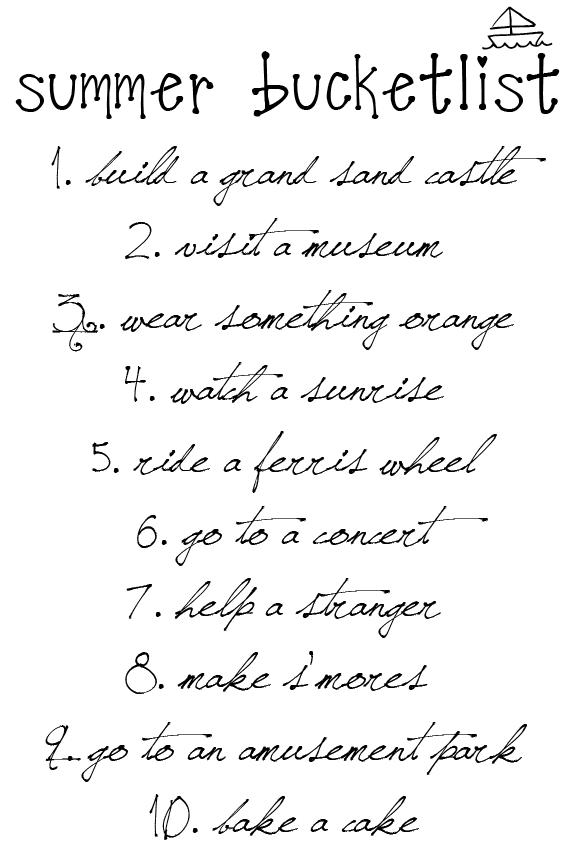 I'm quite the day dreamer. I spend a lot of time, probably too much time, thinking about things that just may never happen, but this is a list of things that I want to happen in real life. Summer has just begun and I want to make the most of my favorite season!
I want to build a grand castle with a wall, a moat, and towers. I want to spend a day getting lost in a museum. I want to wear something orange, because I remember a while ago I read an interview with Drew Barrymore and she said that everyone should wear something orange at least once in their life. I've seen many sunsets but never have I seen a sunrise. I want to ride a ferris wheel and go to a concert. I want to help a stranger. I want to make s'mores at a bonfire at the beach. I want to go to Disneyland, but any amusement park will do. And I want to bake a cake.
Outfit post to come tomorrow! But in the mean time, what's on your summer bucket list?
Until next post,
Jasmine