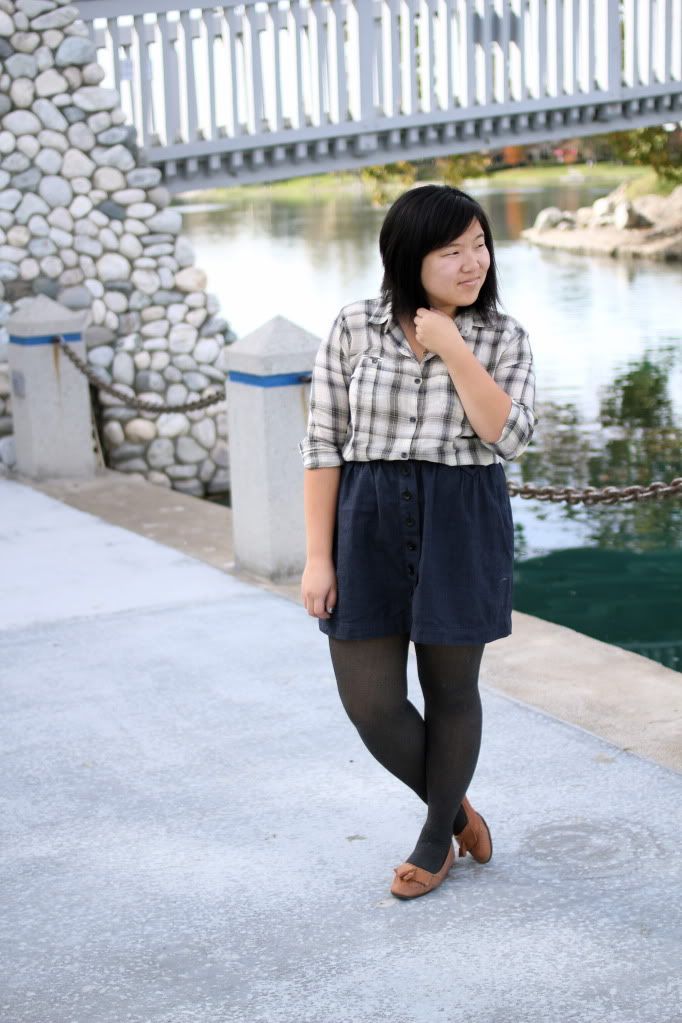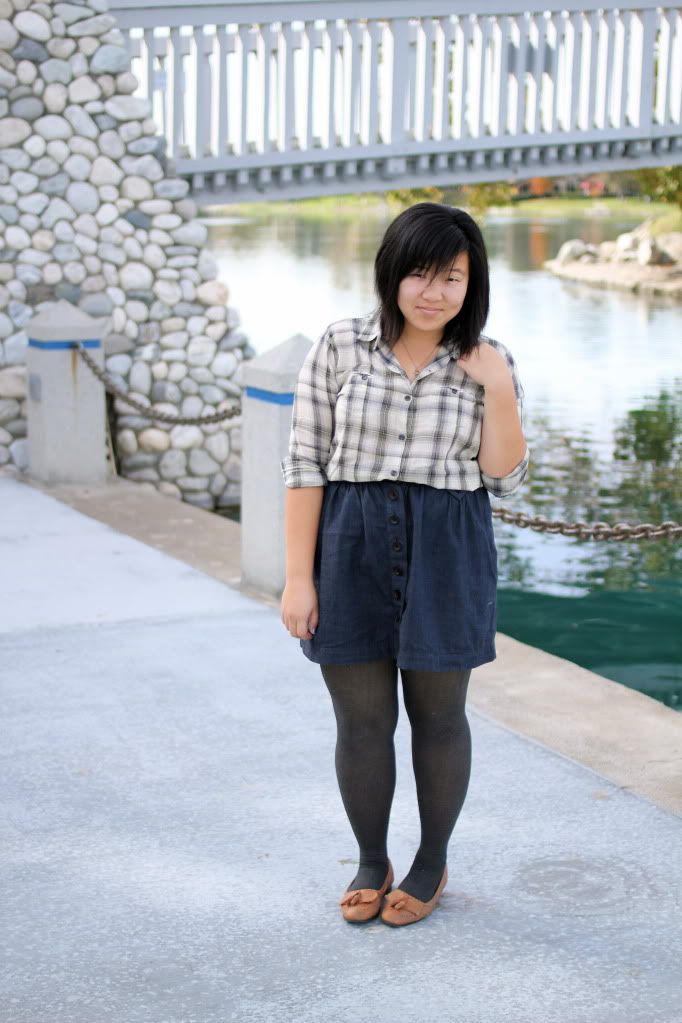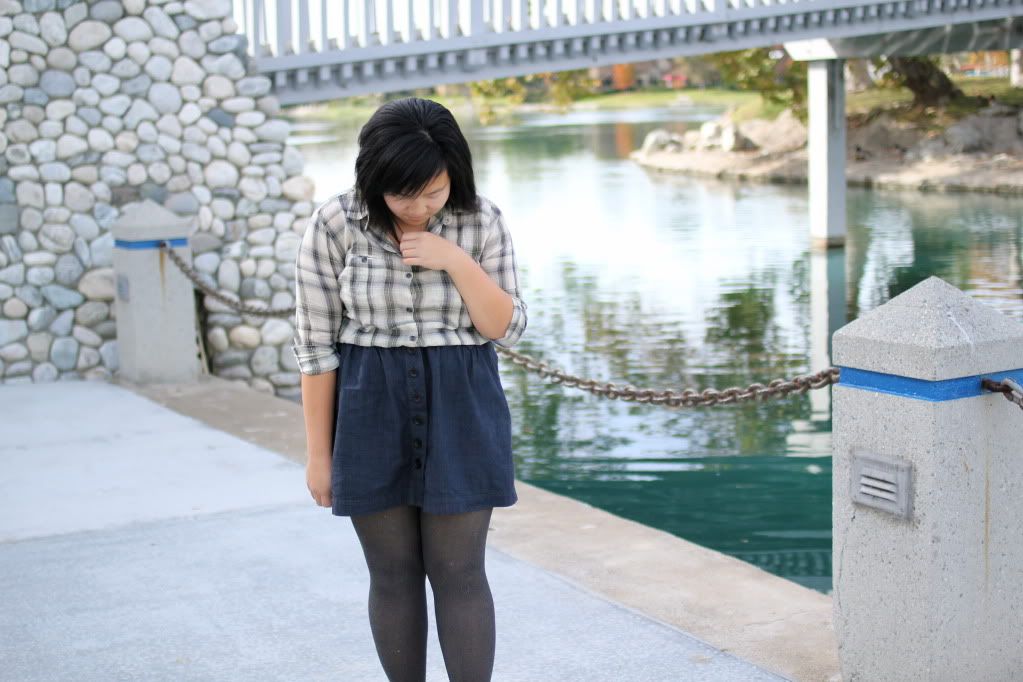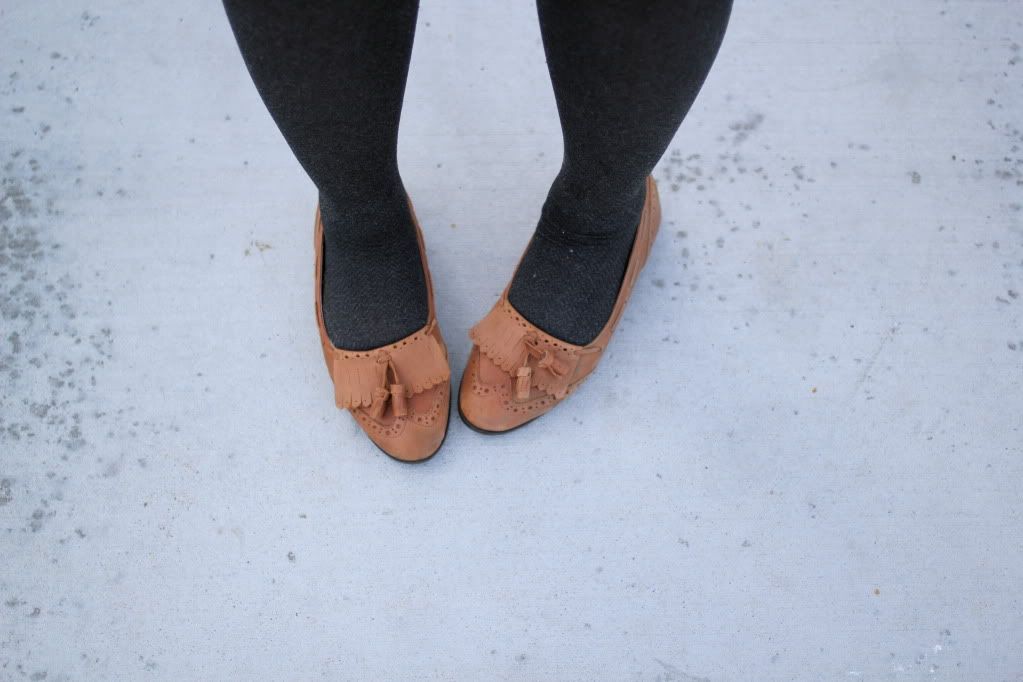 Howdy!
I hope you all had a wonderful Thanksgiving weekend! Mine was filled with good food and good company. I got to spend quality time with everyone I love. On Black Friday this year, I got to experience the madness of how it begins. My friends, my brother, and I went to the midnight launch of the Urban Outfitters Black Friday. It was so chaotic, crowded, and just overall crazy. I'm generally not a claustrophobic person, but I was that night. By the time I made it to the sales racks, everything was already taken or on the floor. Most of the stuff I scored from that night was found thrown around the store or luckily left behind by the people in front of me in line. It took us two hours just to pay. I'm never going that early ever again. I scored quite a bit, but am returning about half of it. One of the things I did score and am keeping is this plaid top. I've been looking for one so I got lucky that this ended up being $10. I got home at 4AM after going to Urban Outfitters, woke up at 10:30AM to shop some more, and managed to get a pair of Gap's legging jeans for $20 and a t-shirt from Zara. Overall, I think this was my best Black Friday haul yet, but I will not be going so early to UO again. I'd rather sleep and wake up earlier for Gap and other stores.
On Saturday, my friends and I had our annual Thanksgiving dinner, except this time it was in LA. That night was so amazing. I've known most of them since middle school, and some since elementary school. I always love reuniting with them because it never feels like any time has passed despite our busy, now-grown-up lives. It's weird that we're college graduates doing grown up things like working, and attending or planning to go to graduate school. We had a potluck of delicious food. I baked two pies: pumpkin and pecan because I couldn't decide which one to bake. We caught up on our lives, met some new people, watched the USC vs UCLA football game, and played beer pong (I lost once but won once/helped dethrone the champs). This was such a wonderful way to end an already great Thanksgiving.
Holidays are over for now. Back to dieting and working on my applications.
Until next post,
Jasmine
plaid shirt - uo
chambray skirt - uo
grey tights - gap
loafers - aldo