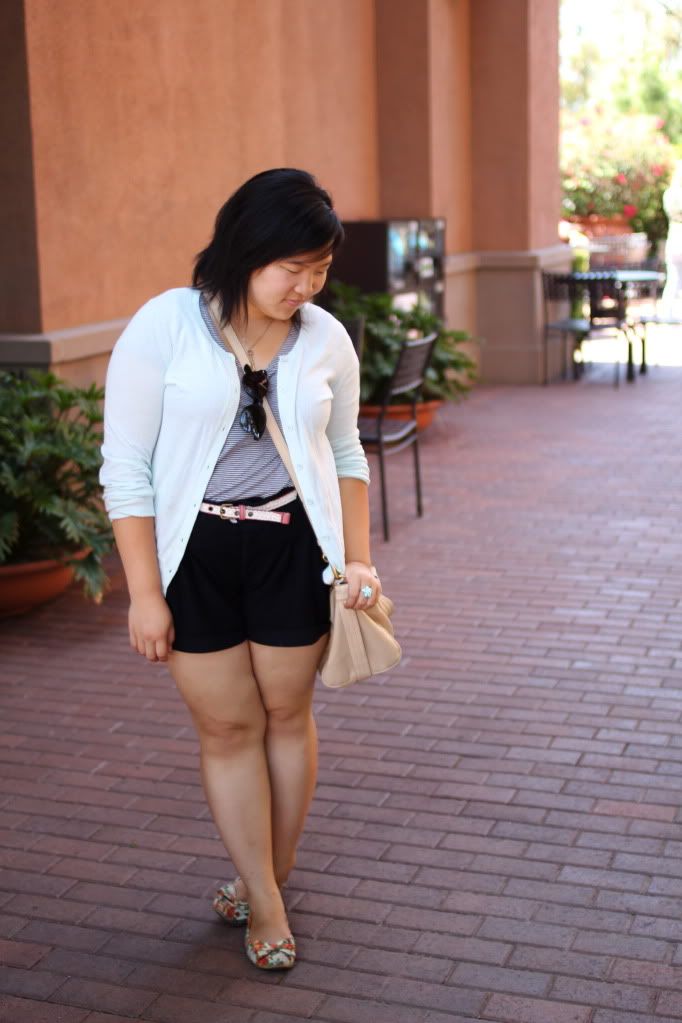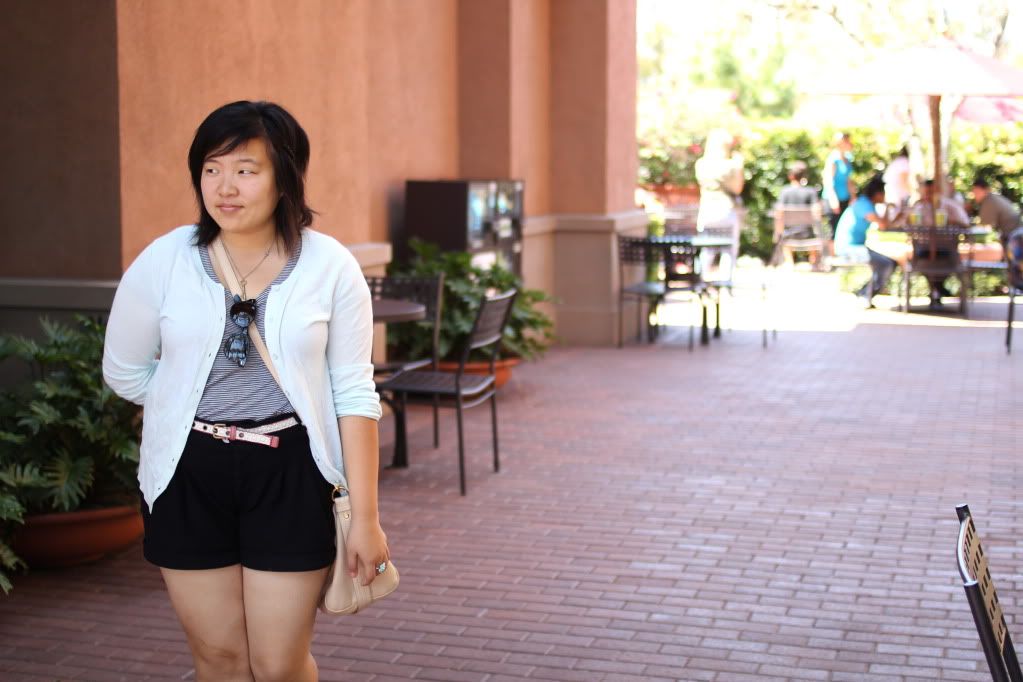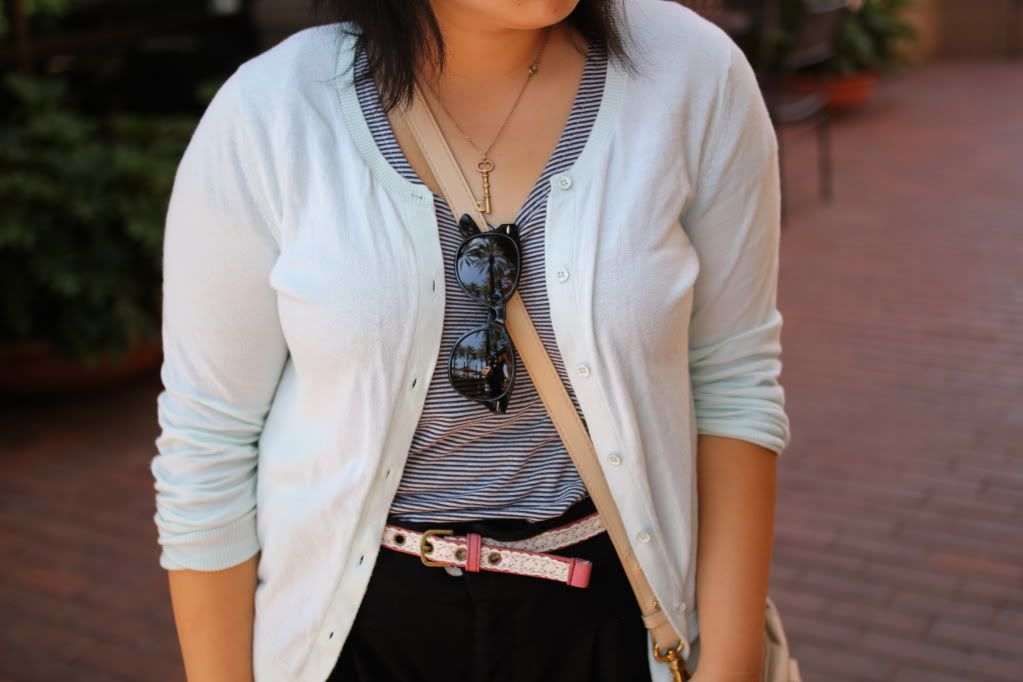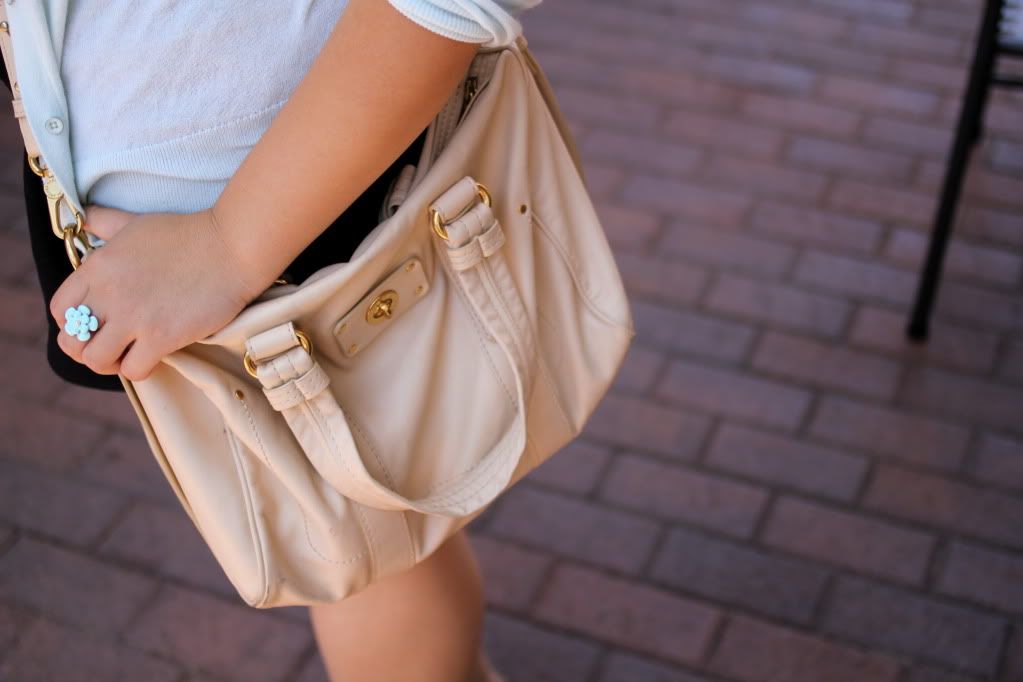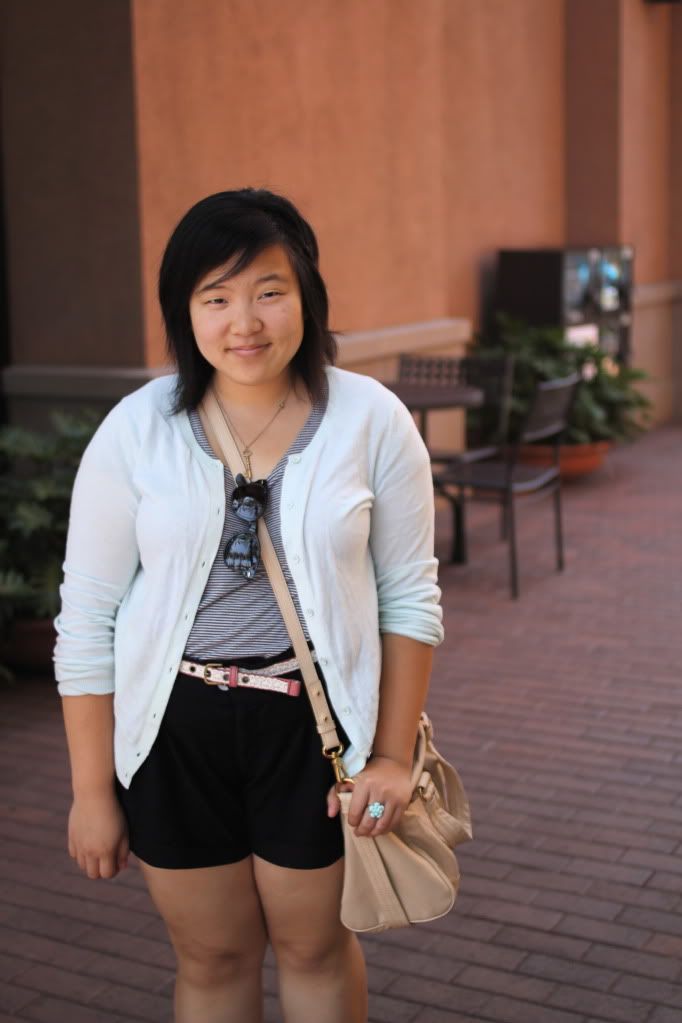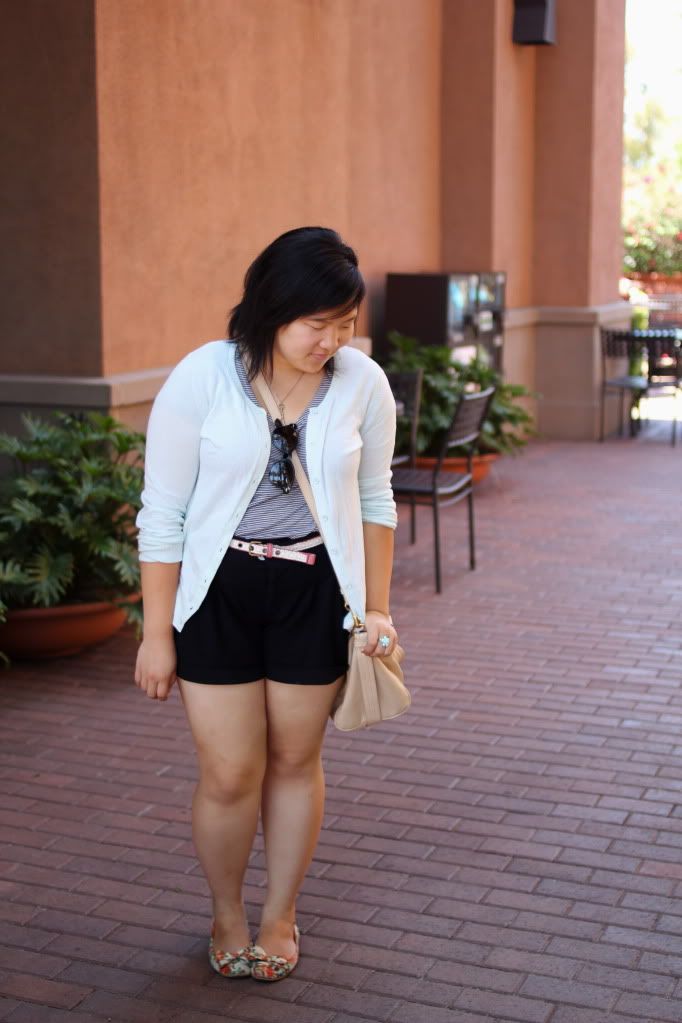 outfit:

cardigan -- gap; top -- thrifted via buffalo exchange; shorts -- quicksilver via marshalls; shoes and ring -- f21; purse -- mbmj; belt -- cotton on; sunglasses -- raybans
Hello!
Are you all having a lovely long weekend? I know I am! I wore this outfit last Friday. I practically lived in these shorts this past week, and to think I was hesitant to spend $8 on them at Marshalls. Marshalls, when I'm in the mood to sift through lots of clothes, is a nice place to shop. These shorts are super comfy and have some cute button detailing that's covered up by my cardigan. They were on sale and had been marked down several times since there were a bunch of red stickers on the tag. It's a nice basic to have around and having them in black make me feel better about wearing them to work. I think it's the fact that they are black that made me so hesitant. Apart from tights, I don't really own a lot of black clothes. I know a lot of bloggers favor it, but you know I love my colors. I've been loving wearing nothing but a braid in my hair lately. It's just so simple, and I save like 30 seconds debating which of my pile of bows I should wear. There's just something about braids that scream Spring and Summer to me. I've also been favoring wearing nothing but shorts and relaxed tops. I'm definitely getting over Spring fever and slowly catching Summer fever where super simple, fuss-free outfits seem to be the main symptom.
This bag is the same as my black MBMJ one, except it was my mom's. Last Fall, we got matching bags on impulse since a Saks Fifth Avenue was closing down near us. A little while after, she realized she didn't quite like it so much, now it's mine! I like the nude for these warmer seasons and will probably go back to my black one in the colder months. She handed it down to me right before Mother's Day. I think she was trying to play that she didn't have that many bags so that we would buy her the Chanel bag she wants. Sorry Mom. I'm a teacher, but thanks for the bag.
Until next post,
Jasmine