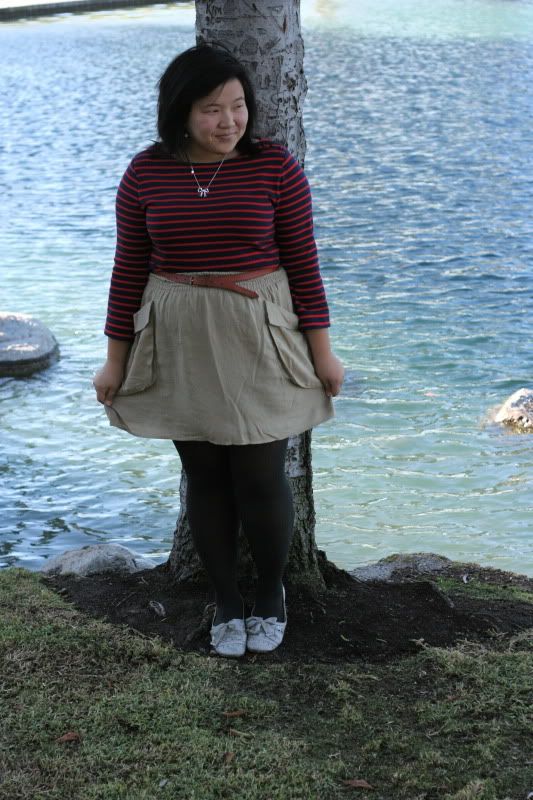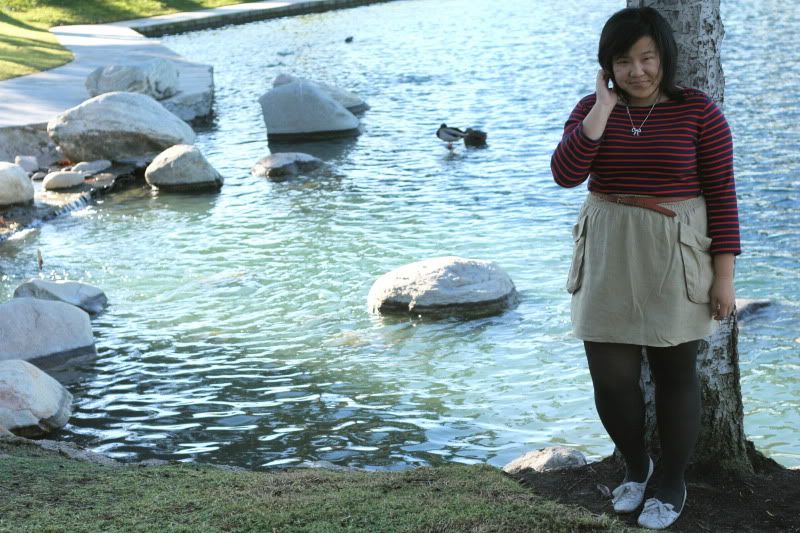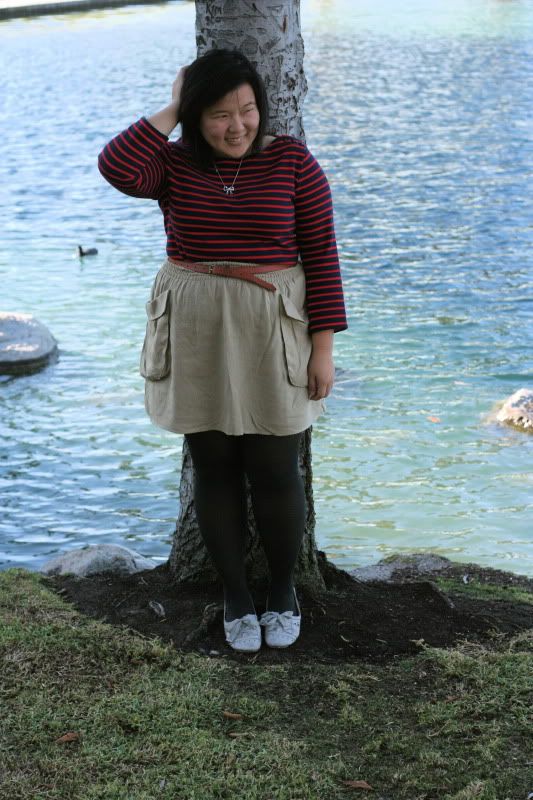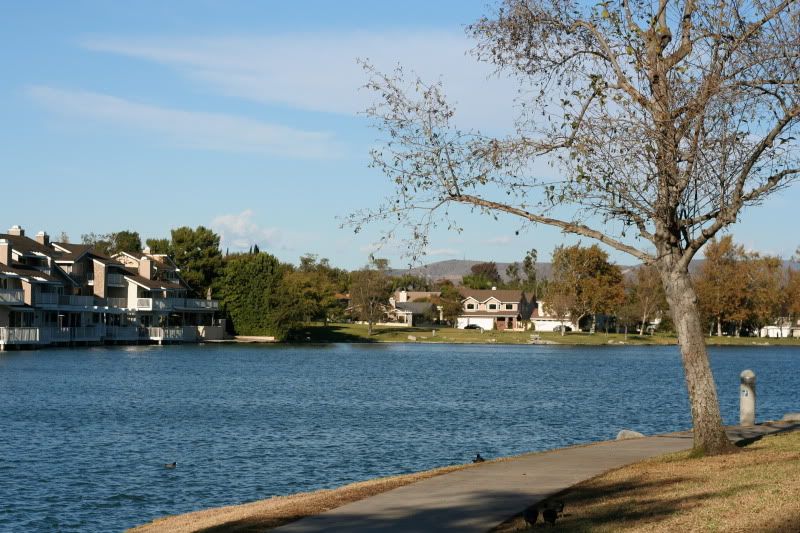 Hello!
HAPPY 20th BIRTHDAY JEN--my other half in the blogosphere!
We are now the same age, until this Saturday when I turn 21! :)
It has been
freezing
here in Southern California! It gets in the 40's at night. I'm not used to this at all. It's even worse with the crazy wind. Last night I wore tights underneath my pajama pants. Once finals are over with, I really need to invest in some winter wear since I'm still chugging along in thin cardigans, skirts, and tights. This thick cotton striped top is a start, and by thick, I mean it's thicker than my light cardigans. This top was already on sale, but I got it for an additional 50% off on Black Friday. I buy everything at Gap in multiples, so of course I have this same top in the other color. This will definitely hold me off on buying a Saint James top for a long while, maybe for forever, and at 1/10th of the price (I got it for $11)!
I took these photos on Sunday at the lake before watching "Tangled" with my brother. It is so funny and adorable! It made me cry a little (out of happiness of course). This my newest addition to my skirt collection. It was only $15 at H&M! I don't have any khaki in my closet, so this is refreshing among my usual reds, whites, greys, and blues; yet it's still easy to create a nautical look from it. I can't wait to wear it to work. With these huge pockets, I can store all the kids' toys in these and probably my lunch. Pockets are so useful as a teacher. It's a requirement in all the dresses, skirts, and cardigans I buy from now on.
Until next post,
Jasmine
outfit:

striped top and tights -- gap; skirt -- h&m; belt and flats-- topshop