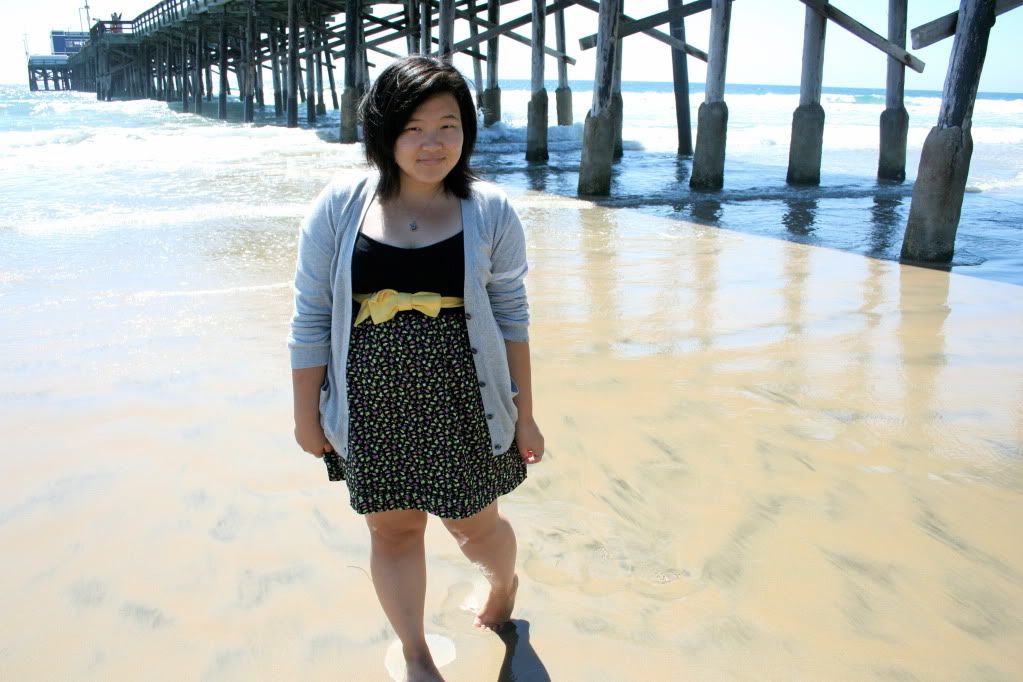 Hello!
Today Robert and I both had a full day off and it felt so nice to spend it together at Newport Beach. I honestly could spend everyday walking along the beach with him. It's so simple, but it's one of my favorite activities to do with him. Can you all tell how much I love the beach yet? I want to get married on it and I want to live on it. Robert says that once you've seen one beach, you've seen them all; but they're all different to me. I love the beach in the winter too because it's more deserted and thus more tranquil. I hope we make these beach trips a monthly thing. Next summer, I really want to rent beach cruisers and do some biking.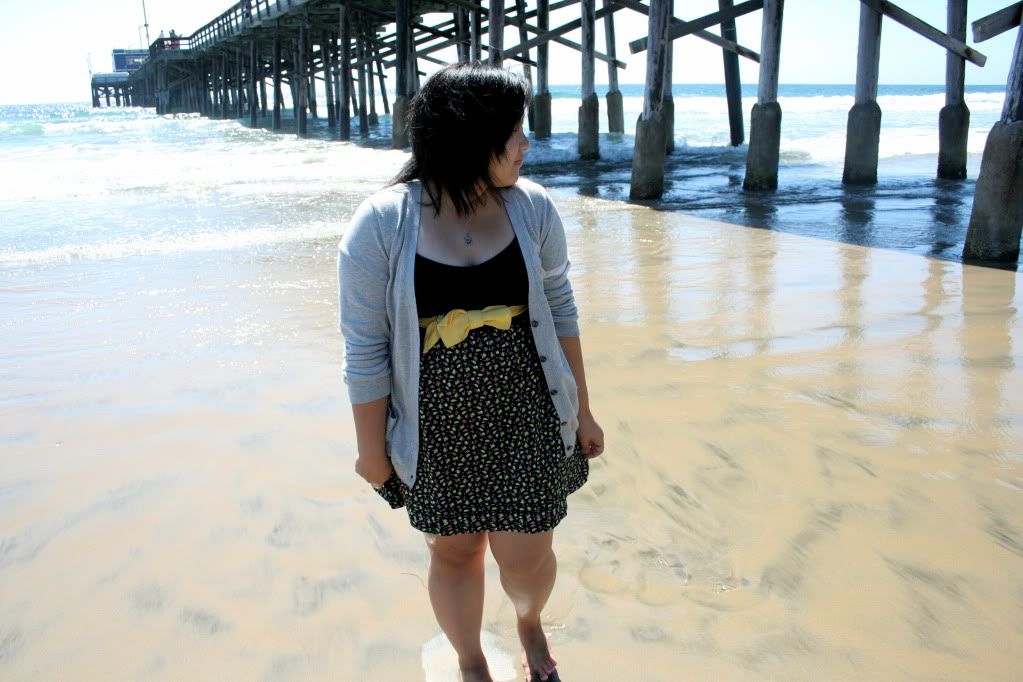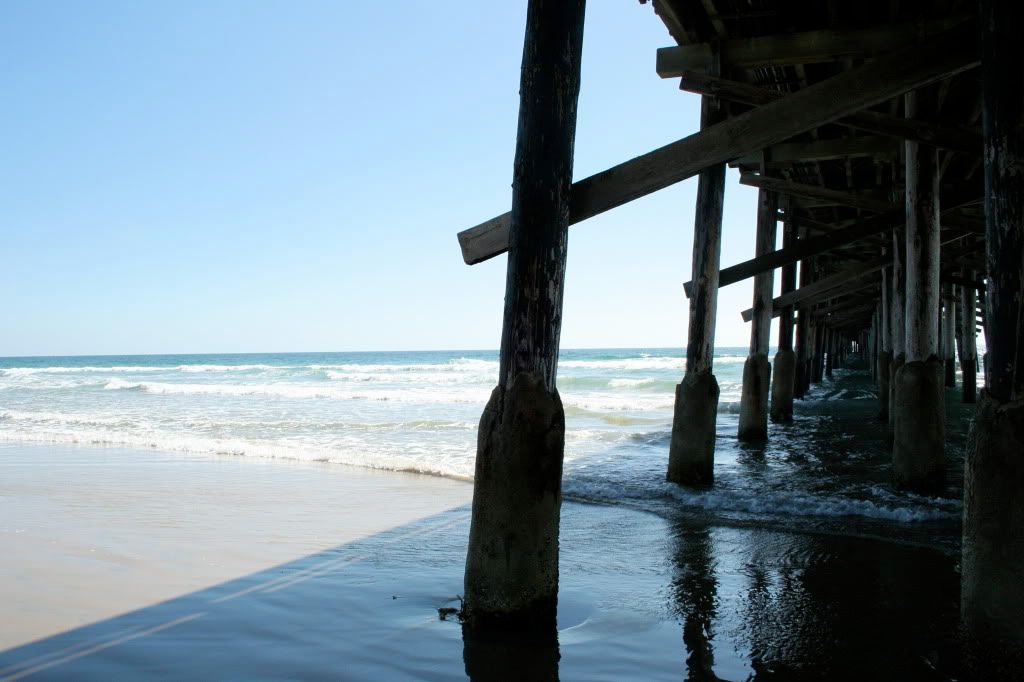 This is the dress I wore during my trip to Las Vegas. I actually brought this belt along to wear it that weekend, but it was too hot for accessories. Today at a lovely 77-degrees was the perfect weather to wear such an outfit. I can't get over how comfortable it is and how such a cute dress could be found at Victoria's Secret! I think this dress would be fun to wear in the Fall/Winter with some really fun colored tights too. That's why I love florals--it's just so easy to mix and match different colors with them. I really hope I can gather a few more floral pieces before they disappear.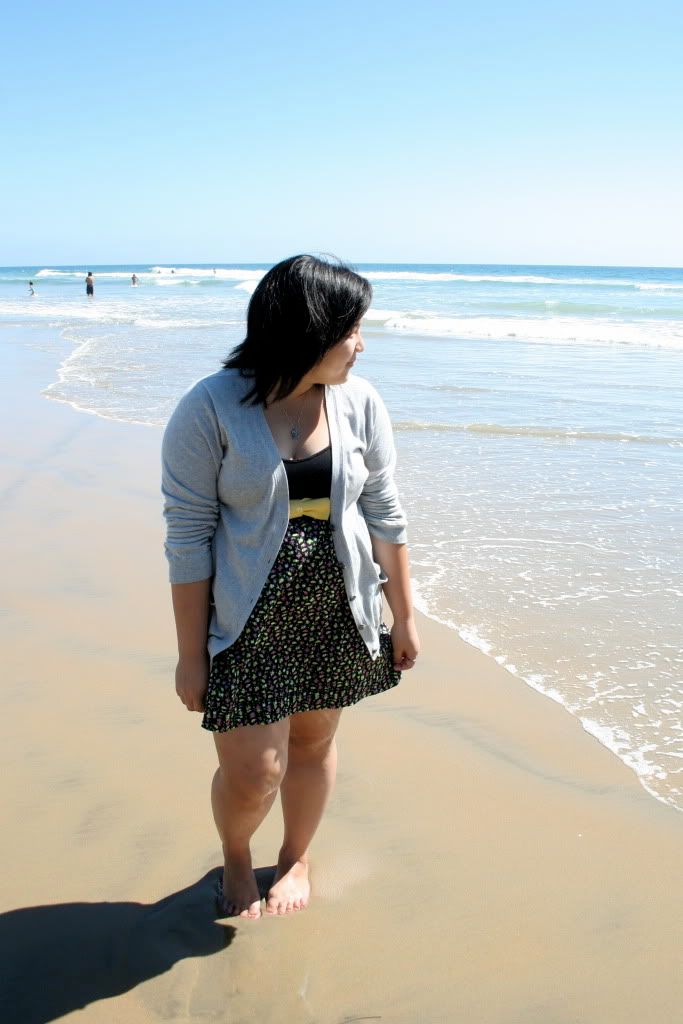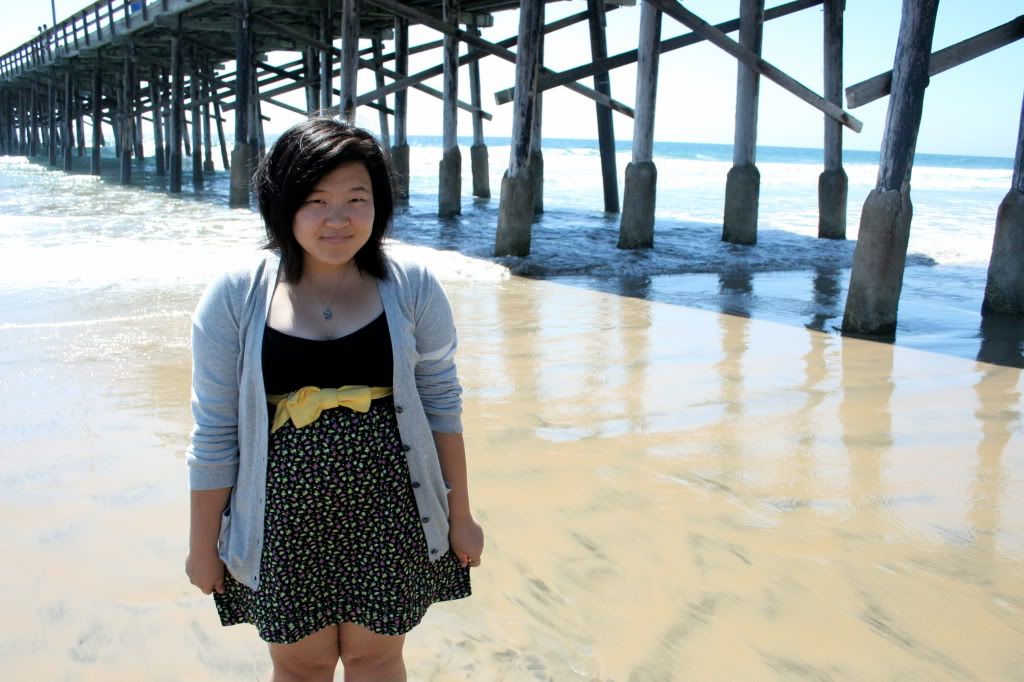 I can't believe summer is coming to an end so quickly. I think my recent obsession with florals is my attempt to hold onto summer. How can pretty florals not perk up your day when you're cold? I'm also really trying to branch out of my usual stripes and nautical looks. I asked Robert what he'd describe my style today and he said "plain and cute." I think he hit it right on the nail, though I think I would've preferred if he used simple instead of plain just because it has a better connotation. How would you describe my style?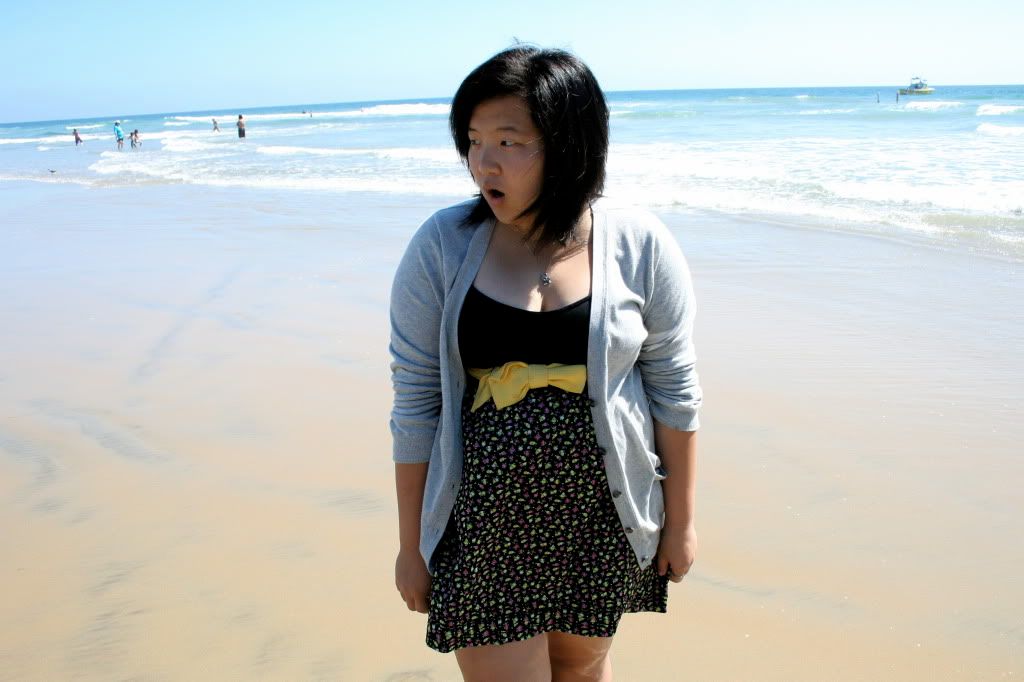 For lunch today, we got Del Taco and decided to bring our drink to the beach. When setting our stuff down before taking photos, I said it'd be really funny if a seagull came and took our drink. And what do ya know...it actually
happened
! Robert even caught me in mid-reaction! People from the pier were laughing along with us at how ridiculous it was. I'm pretty sure they tried to get the Cheez-its from my bag too. Stupid birds...
I hope everyone is having a lovely week so far! Almost a week left until NYC! Wee!
Until next post,
Jasmine
outfit:

dress -- victoria secret; bow belt -- vintage/etsy; grey cardigan -- gap